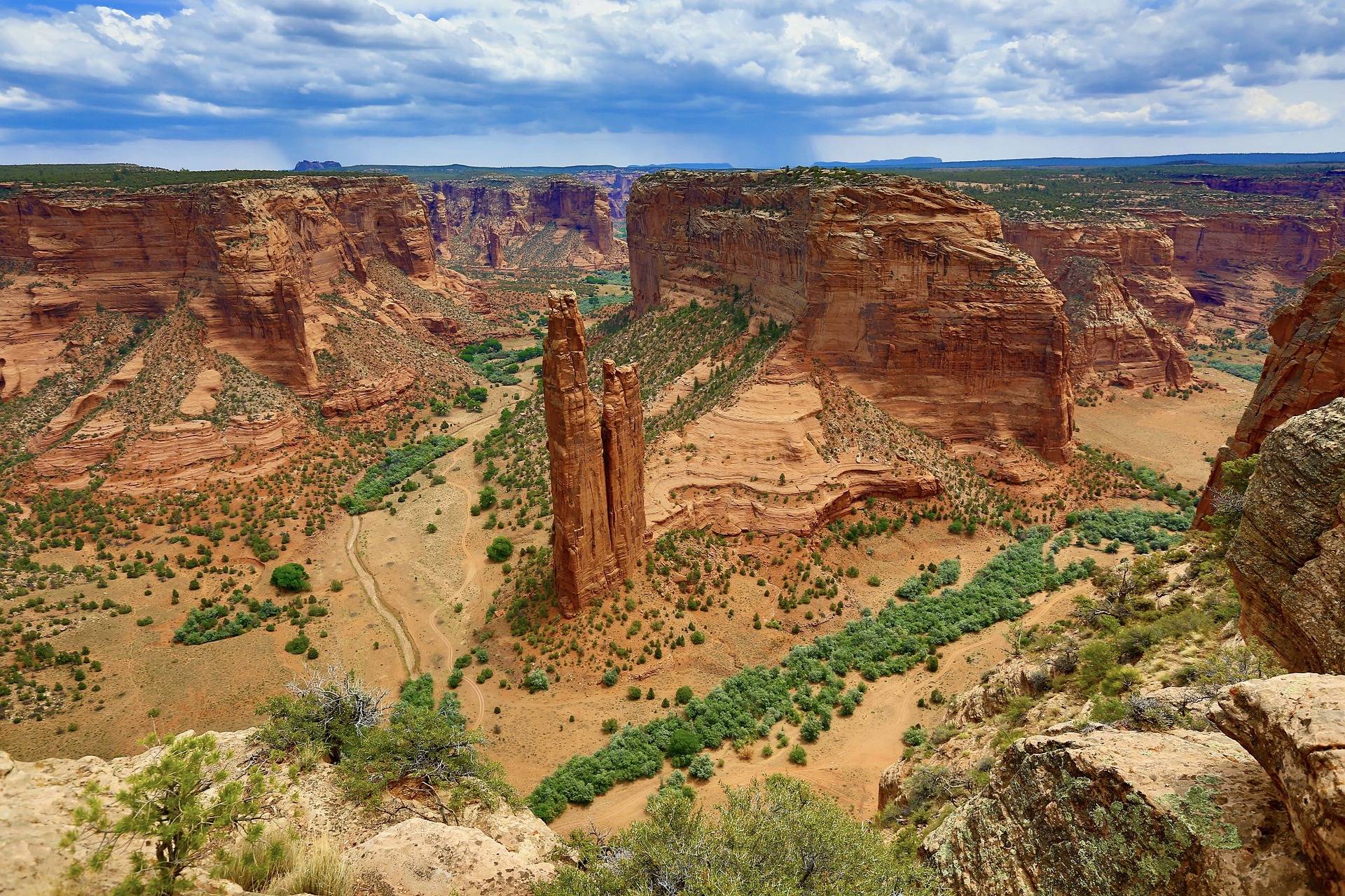 Treasures of the Southwest Escorted Tours
7 Nights
On your first full day, you can see its many attractions. The next day you head south to Arches National Park, named because of the host of arches that time has created. The shapes, colours and contrasts produce a stunning landscape. Overnight is in Moab, the small town which is your base for two nights. The holiday continues on to Canyonlands National Park, carved out by the Colorado River. The following day after leaving Moab, you enter Arizona where the landscape is equally impressive, a stark area where life has existed for many centuries. Enjoy the Navajo lands on the way to Albuquerque in New Mexico where you will enjoy the rich history of the Old Town. Santa Fe is the next destination, the oldest capital city in the USA, and nestled below the Rockies. The wonderful landscape continues as you follow the Rio Grande and finally reach Colorado Springs. With your camera full of stunning images, your final destination is Denver where you have time to enjoy its many attractions before your holiday finally finishes.
Highlights
Explore Salt Lake City, the centre of the Mormon religion, Utah's capital and a place with much to offer, whether it is the buildings, the Great Salt Lake, or the nearby mountains.
Pass through Arches National Park with over 2,000 sandstone arches including Delicate Arch in the east and Landscape Arch in Devil's Garden in the north. Balanced Rock is another landmark.
Enjoy Canyonlands National Park in SE Utah, a dramatic landscape created by the Colorado Among the highlights are Island in the Sky, the Needles and the Rock Paintings in Horseshoe Canyon.
Learn about the Navajo tribe who occupied this region long before Columbus landed in the east. Canyon de Chelly on Navajo Tribal Land has evidence of human inhabitation well before even the Navajo.
See Albuquerque in New Mexico, where visitors can learn of its history as a Spanish colony from the early 19th Its tribal origins are just some of the things covered in its museums.
Explore Santa Fe at the foothills of the Sangre de Cristo, founded by the Spanish in 1610 with the Plaza found by walking through the narrow and crooked streets in the heart of the City.
Make sure you visit Colorado Springs' Garden of the Gods, a highlight of this city at an elevation of 6,000 feet, 8,000 feet below the summit of Pikes Peak; take the cog railway to the summit.
Visit Denver, important in its own right but also the gateway to Colorado's ski resorts. It dates back to the days of the West and there is evidence of 19th Century architecture in Larimer Square.
Day 1 - Salt Lake City Arrival
Day 2 - Salt Lake City to Arches National Park to Moab
Day 3 - Moab to Canyonlands to Moab
Day 4 - Moab to Canyon de Chelly to Chinle
Day 5 - Chinle to Gallup to Albuquerque
Day 6 - Albuquerque to Santa Fe
Day 7 - Santa Fe to Taos to Garden of the Gods to Colorado Springs
Day 8 - Colorado Springs to Denver
Additional Information
Arrive in Salt Lake City and transfer independently to your hotel where you will meet your ATI Tour Director in the evening. Salt Lake City is a beautiful, vibrant city that offers unparalleled access to remarkable history and warm hospitality. If time permits, this afternoon enjoy views of the State Capitol building and visit downtown's famed Temple Square, home to the 6-spired Salt Lake Temple and domed Tabernacle of the world-famous Mormon Tabernacle Choir. This evening we recommend dining at The Roof Restaurant (optional). The Roof offers an extravagant buffet and inspiring views of the Salt Lake Valley and Temple Square.
Meals Included: Ro
Little America Hotel - Salt Lake City
Among Salt Lake City hotels, Little America stands apart as a superior choice—and not just because it's one of Salt Lake's most luxurious four-diamond hotels.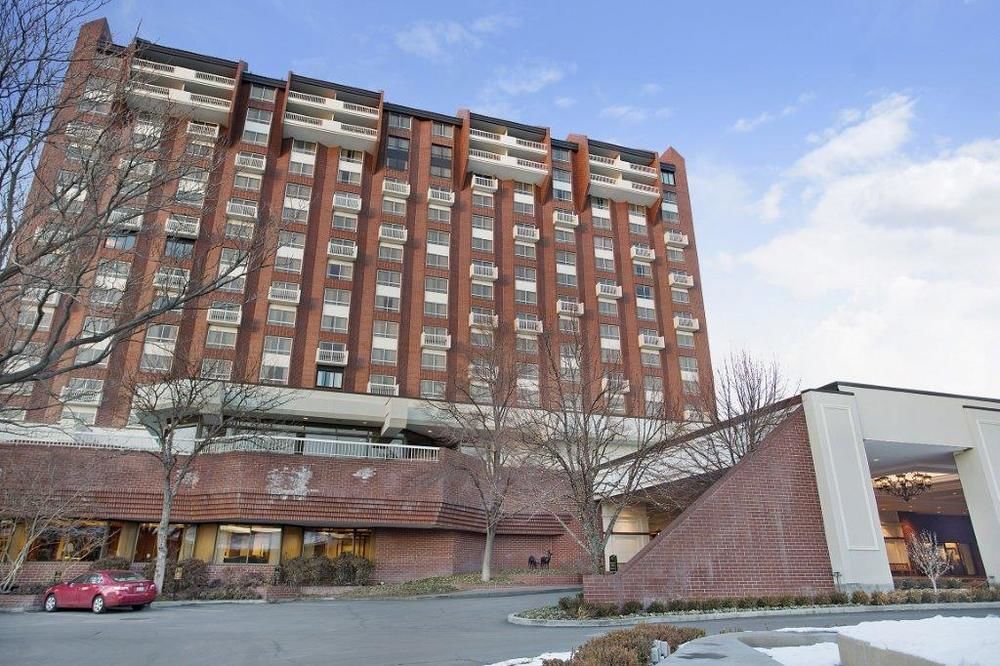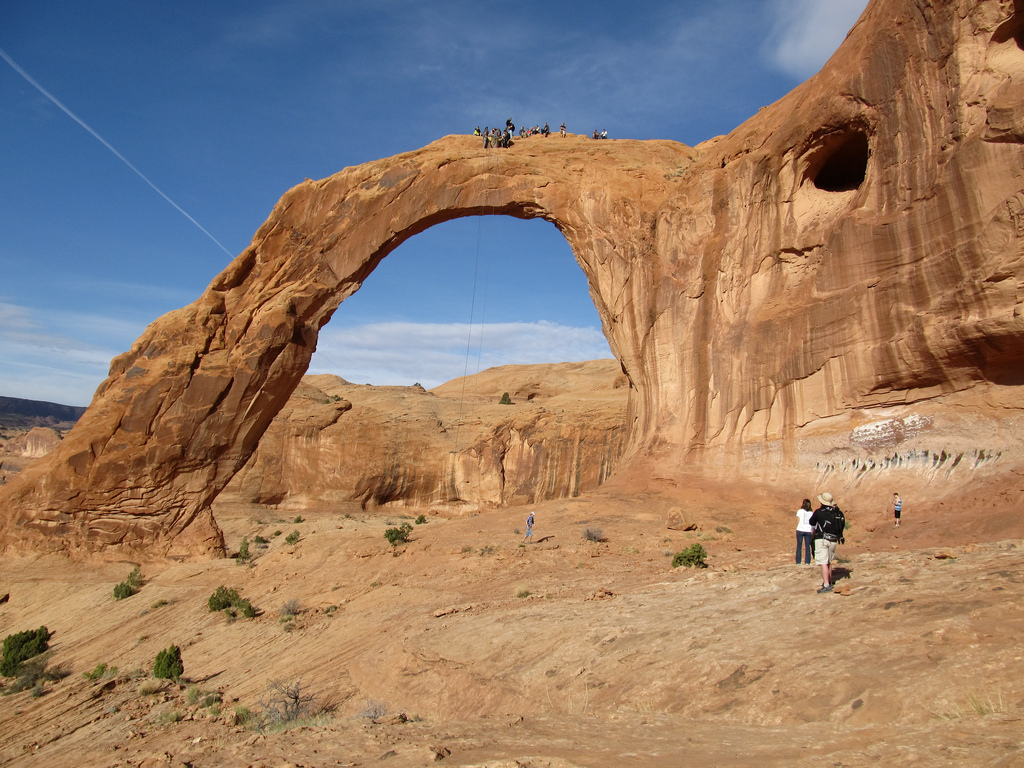 Heading south this morning you'll pass through Provo, home to Brigham Young University, en route to one of Utah's Mighty 5, Arches National Park. Once in the park you'll discover a landscape of contrasting colors, landform and textures unlike any other in the world. With over 2,000 natural stone arches, in addition to hundreds of soaring pinnacles and giant balanced rocks, this red rock wonderland will amaze you with its formations and inspire you with its most unique scenery. Just outside of Arches, Moab's unique combination of small town hospitality and beautiful scenery has made it one of the most sought after destinations in the Southwest.
Meals Included: Ro
Moab Valley Inn
Ease into the warm comfort of the contemporary accommodations at the Moab Valley Inn in Moab, Utah, where every room is guaranteed to be relaxing, clean and smoke free. Here, modern design and nature blend seamlessly, directly at the edge of the Utah desert.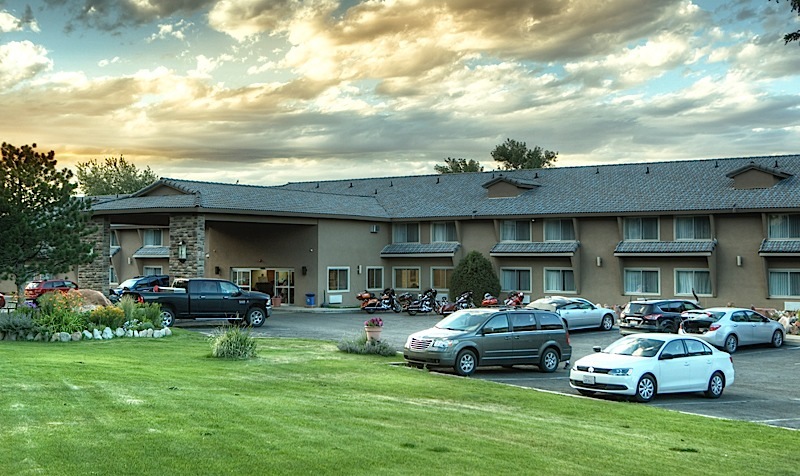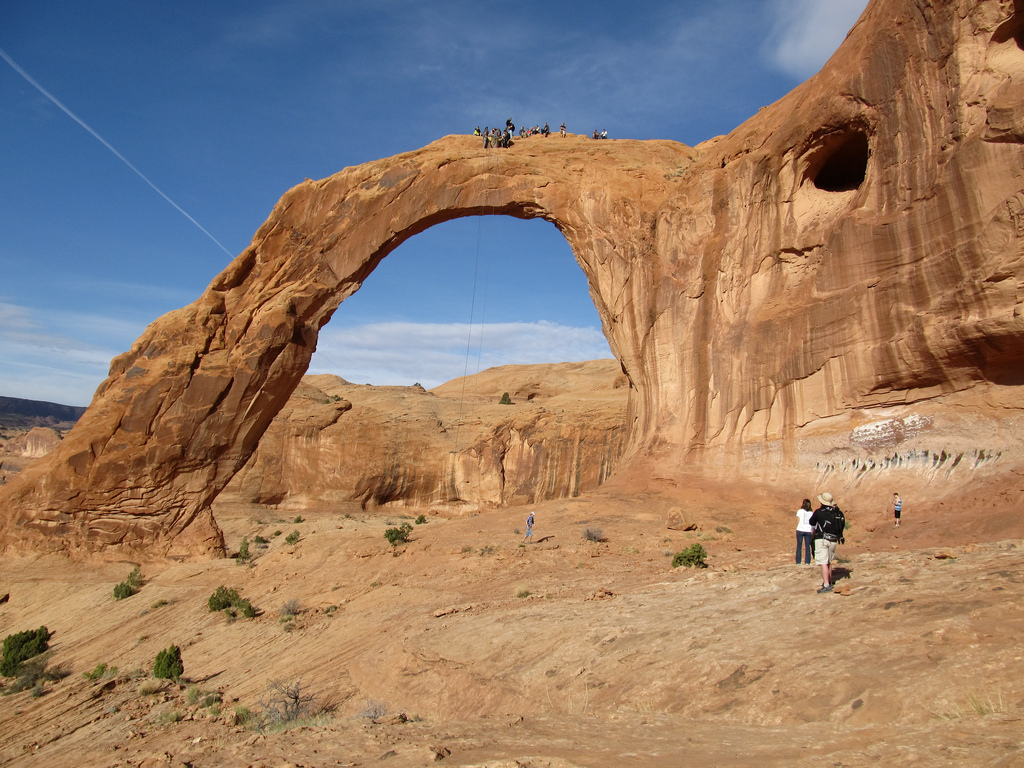 Today, visit Canyonlands National Park, a wilderness of countless canyons and fantastically formed buttes carved by the Colorado River and its tributaries. Rivers divide the park into four districts: the Island in the Sky, the Needles, the Maze, and the rivers themselves. These areas share a primitive desert atmosphere, but each offers different opportunities for sightseeing and adventure. Visit some of the most scenic spots in the Island in the Sky mesa that rests on sheer sandstone cliffs over 1,000 feet above the surrounding terrain. Return to Moab in the late afternoon.
Meals Included: Ro
Moab Valley Inn
Ease into the warm comfort of the contemporary accommodations at the Moab Valley Inn in Moab, Utah, where every room is guaranteed to be relaxing, clean and smoke free. Here, modern design and nature blend seamlessly, directly at the edge of the Utah desert.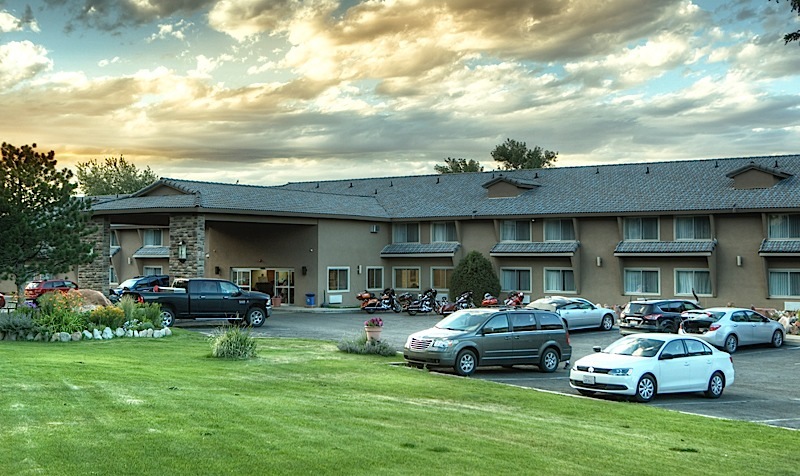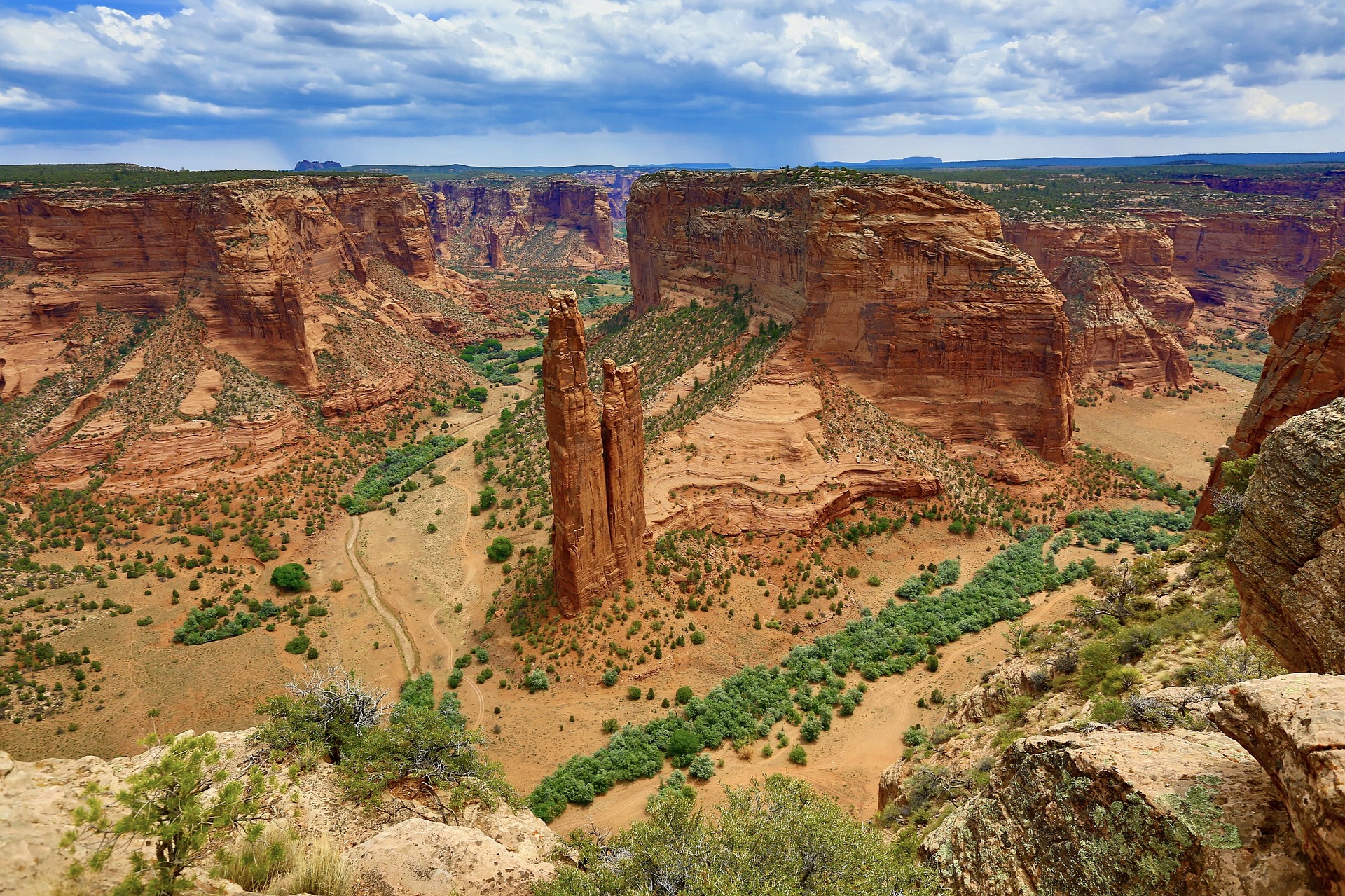 Crossing into Arizona where traces of a rich history, miles of cacti in every size, shape and style, and natural wonders mark the awesome terrain, you'll make your way to Chinle, gateway to Canyon de Chelly National Monument. Located entirely on Navajo tribal lands and known for its steep canyon walls dotted with hundreds of ancient pueblo ruins, Canyon de Chelly reflects one of the longest continuously inhabited landscapes in North America. Here, distinctive architecture, artifacts and picturesque vistas of rocky outcroppings are all remarkably preserved, providing a peek into the lives of the canyon's earliest inhabitants.
Meals Included: Ro
Holiday Inn Canyon De Chelly
Property Location Located in Chinle, Holiday Inn Canyon De Chelly is in a rural location and within the vicinity of Canyon De Chelly National Monument and White House Overlook and Trail. This hotel is within the region of Antelope House Overlook and Sliding Rock Overlook.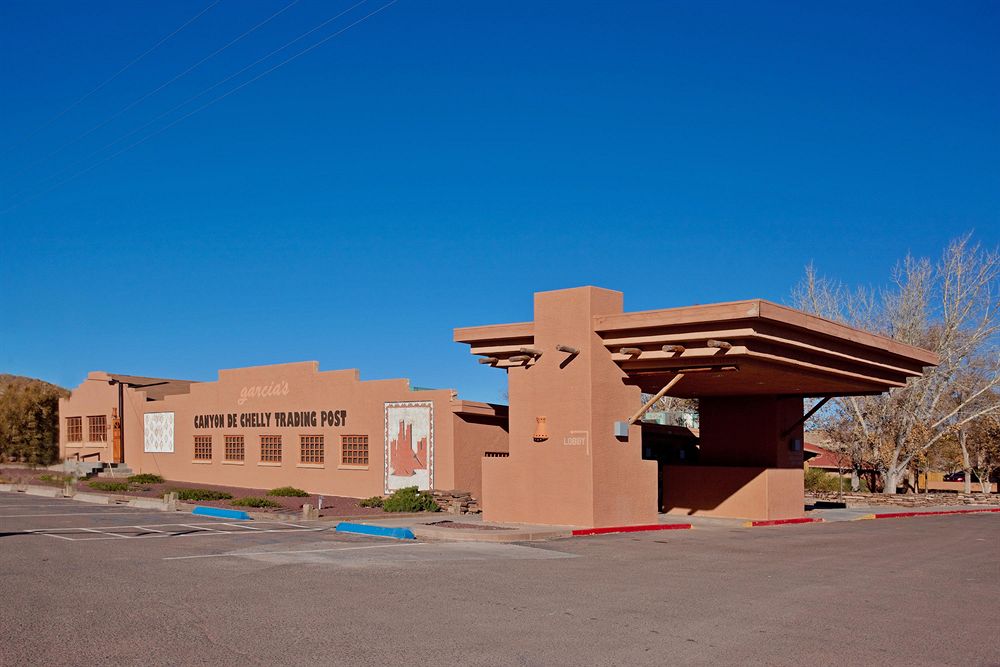 Leaving Chinle, today's journey takes you through the Navajo Reservation and dramatic lands of western New Mexico to Gallup. Having barely changed since Route 66's heyday, Gallup serves up a slice of Americana rarely seen nowadays along with one of the best strips of neon signs you'll see anywhere on the old route. Continue to the heart of New Mexico, Albuquerque. A visit to historic Old Town offers a unique look into New Mexico's Spanish past. Stroll the Plaza, dine at one of the many restaurants, shop for unique gifts from the Southwest in one of the stores or galleries, or simply relax on a quiet hidden patio.
Meals Included: Ro
Best Western Plus Rio Grande Inn
Property Location When you stay at Best Western Plus Rio Grande Inn in Albuquerque, you'll be in the historical district and minutes from Albuquerque Museum and Old Town Plaza. This family-friendly hotel is within close proximity of Nizhoni Gallery and Atomic Museum.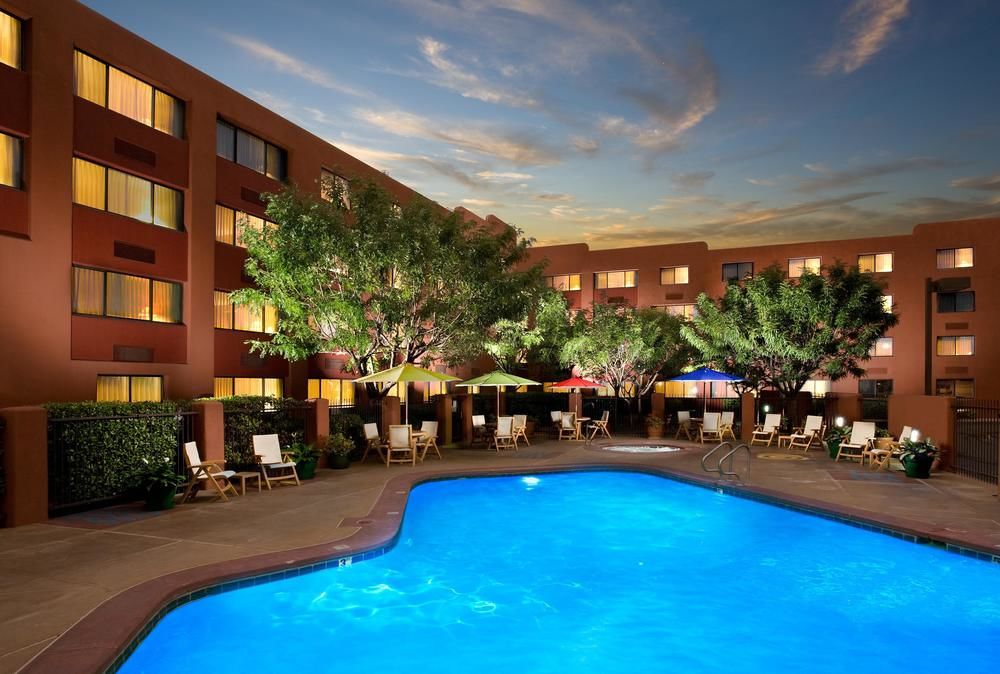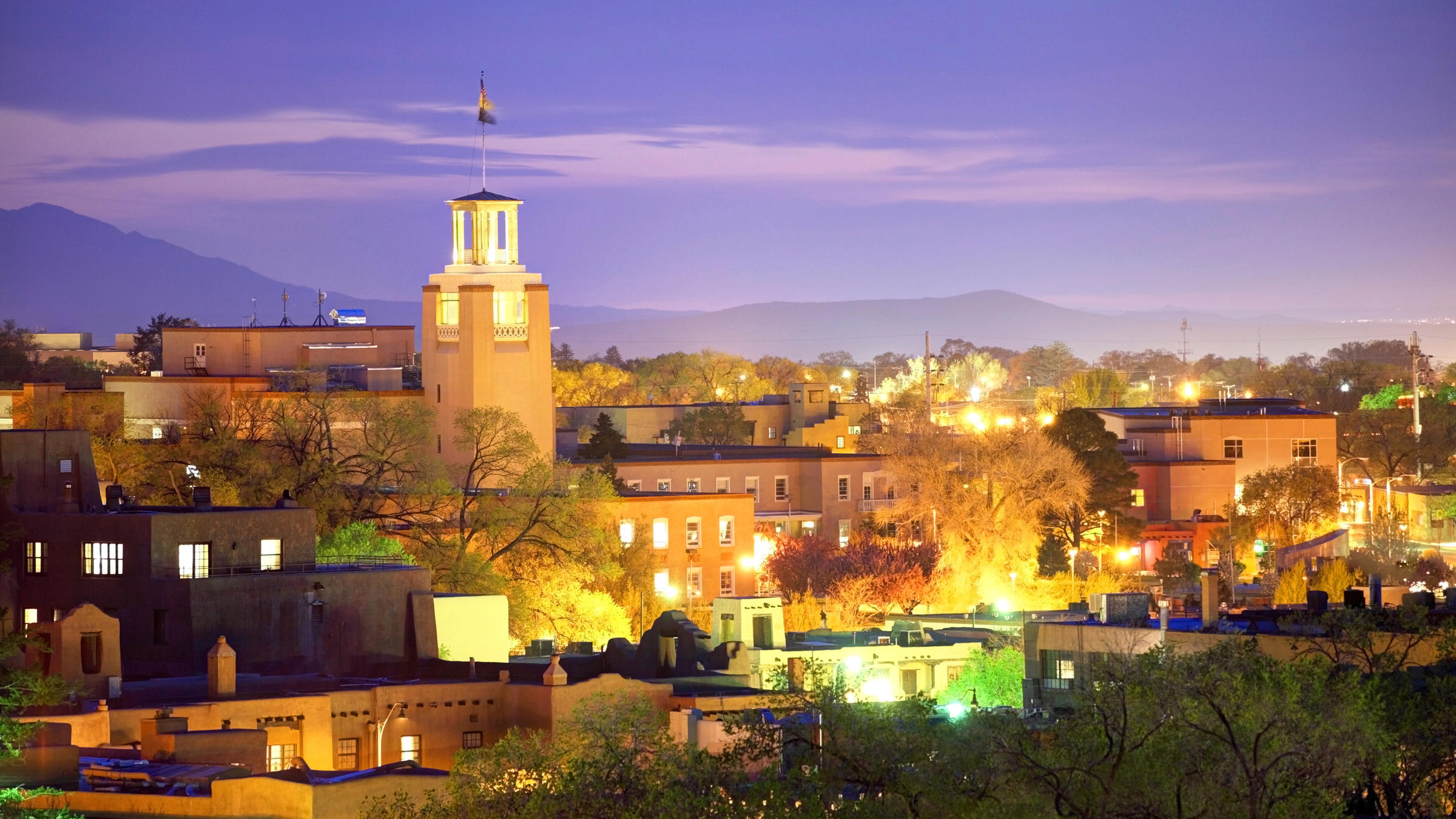 This morning, venture onto the Turquoise Trail, the National Scenic Byway linking Albuquerque and Santa Fe. Named for the rich turquoise deposits found throughout the area, and offering views of the Sandia Mountains and Cibola National Forest, this byway carves through wild rock outcroppings and a couple of old mining towns. Founded on the ruins of an abandoned Indian village, Santa Fe, the nation's oldest capital city, is nestled in the foothills of the Rocky Mountains and steeped in history. Set against a back drop of landscape that inspired its own Georgia O'Keeffe's startlingly colorful paintings, this is a paradise for history buffs and cultural explorers. Ample leisure time this afternoon provides the perfect opportunity to explore world-renowned art galleries, celebrated landmarks, or shop for authentic creations you just won't find anywhere else.
Meals Included: Ro
The Lodge at Santa Fe
Property Location With a stay at The Lodge at Santa Fe in Santa Fe (Downtown Santa Fe), you'll be convenient to The Harrell House of Natural Oddities and Bug Museum and Palace of the Governors. This hotel is within close proximity of Santa Fe River Park and Santuario de Guadalupe.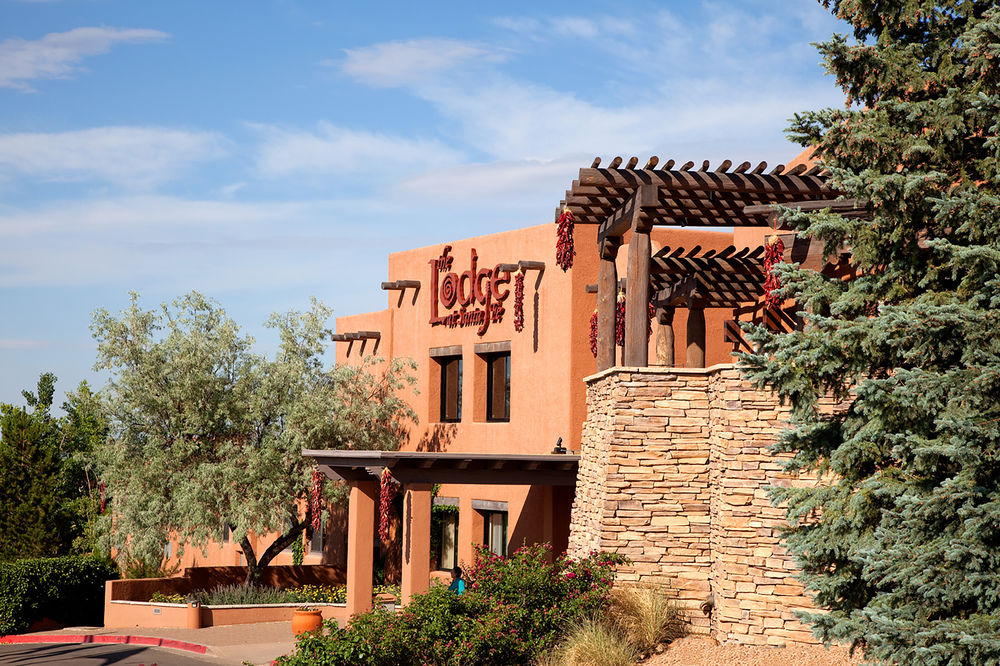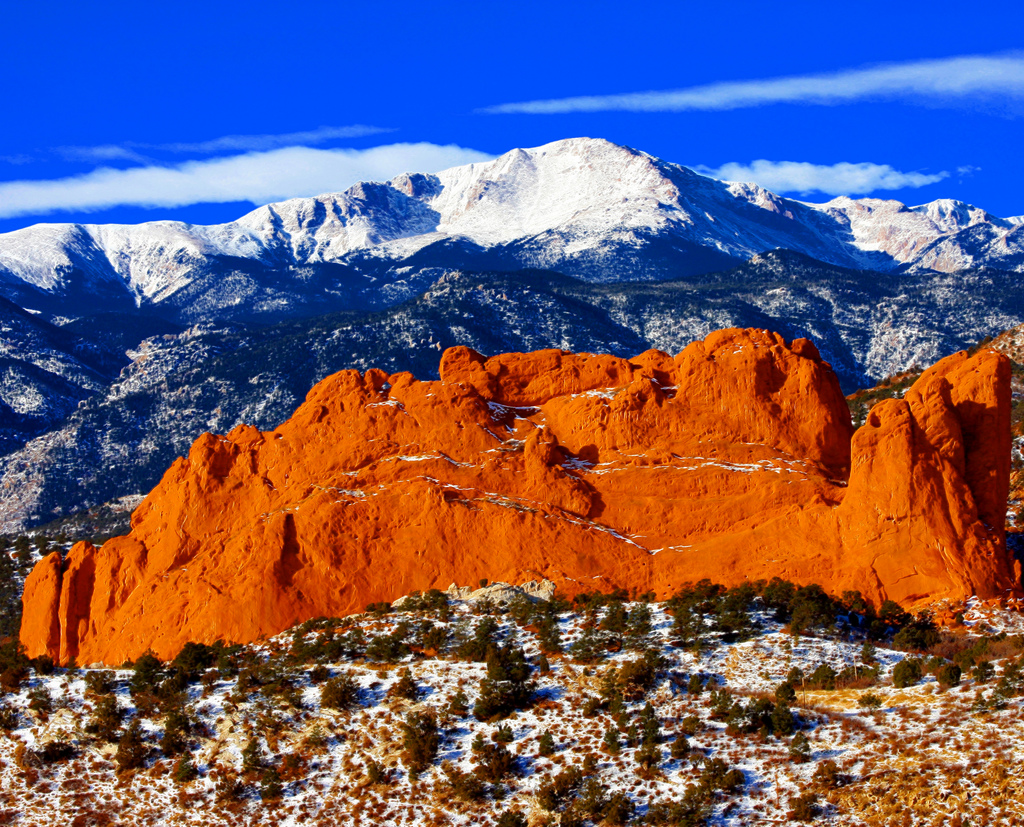 Traveling from Santa Fe to Taos you'll follow alongside the Rio Grande as it winds its way through a narrow canyon and red-rock cliffs before rising to a spectacular view of the river gorge and rich landscape of Taos valley. In Taos, visit the only living Native American community designated both a World Heritage Site by UNESCO and a National Historic Landmark, Taos Pueblo, whose multi-story adobe buildings have been continuously inhabited for over a 1,000 years. Heading north from Taos into Colorado, you'll discover the scenic beauty and favorable climate that has lured visitors to Colorado Springs for years. Stop at Garden of the Gods where you'll delight in one of the most photographed landscapes in the state. Imagine dramatic views of the foothills and 300-foot towering red sandstone rock formations set against a backdrop of snow-capped Pikes Peak and brilliant blue skies.
Meals Included: Ro
Hotel Elegante Conference & Event Center Colorado Springs
Property Location When you stay at Hotel Elegante Conference & Event Center Colorado Springs in Colorado Springs, you'll be near the airport and close to World Arena and United States Olympic Complex. This family-friendly hotel is within close proximity of Battlefield Colorado and Millibo Art Theatre.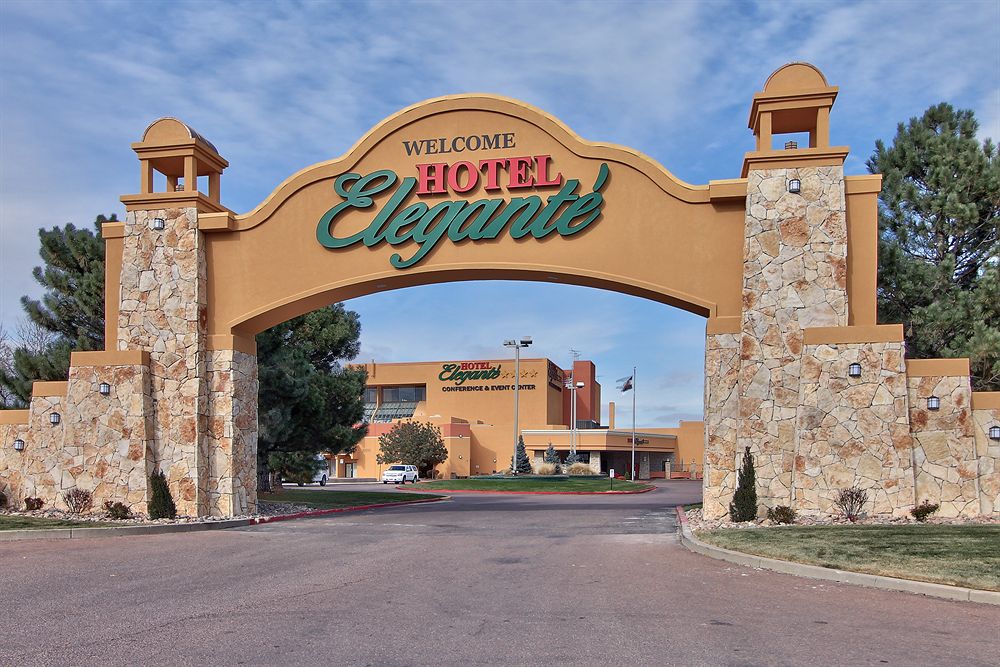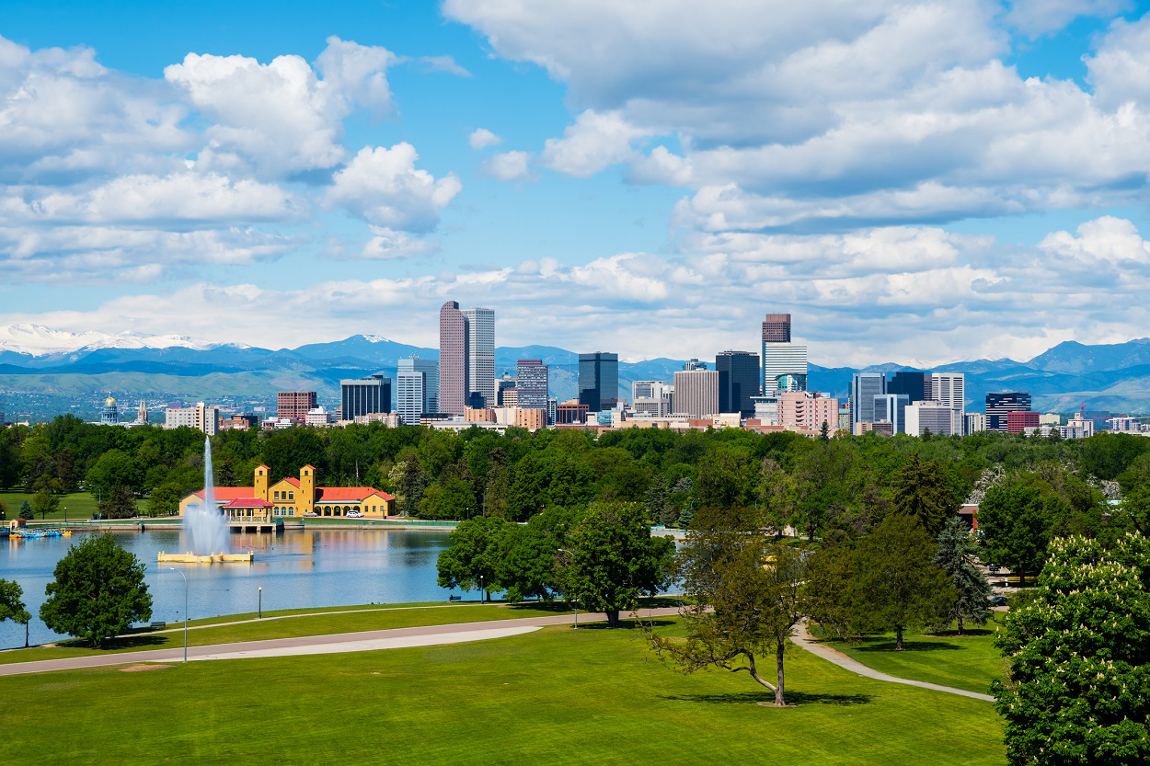 This morning, it's on to Denver where you'll have ample free time to explore some of the city's must-sees, including the U.S. Mint, 16th Street Pedestrian Mall, Larimer Square, City Park, Denver's largest park offering stunning mountain views, and much more. Your tour ends upon arrival at Denver International Airport
Meals Included: Ro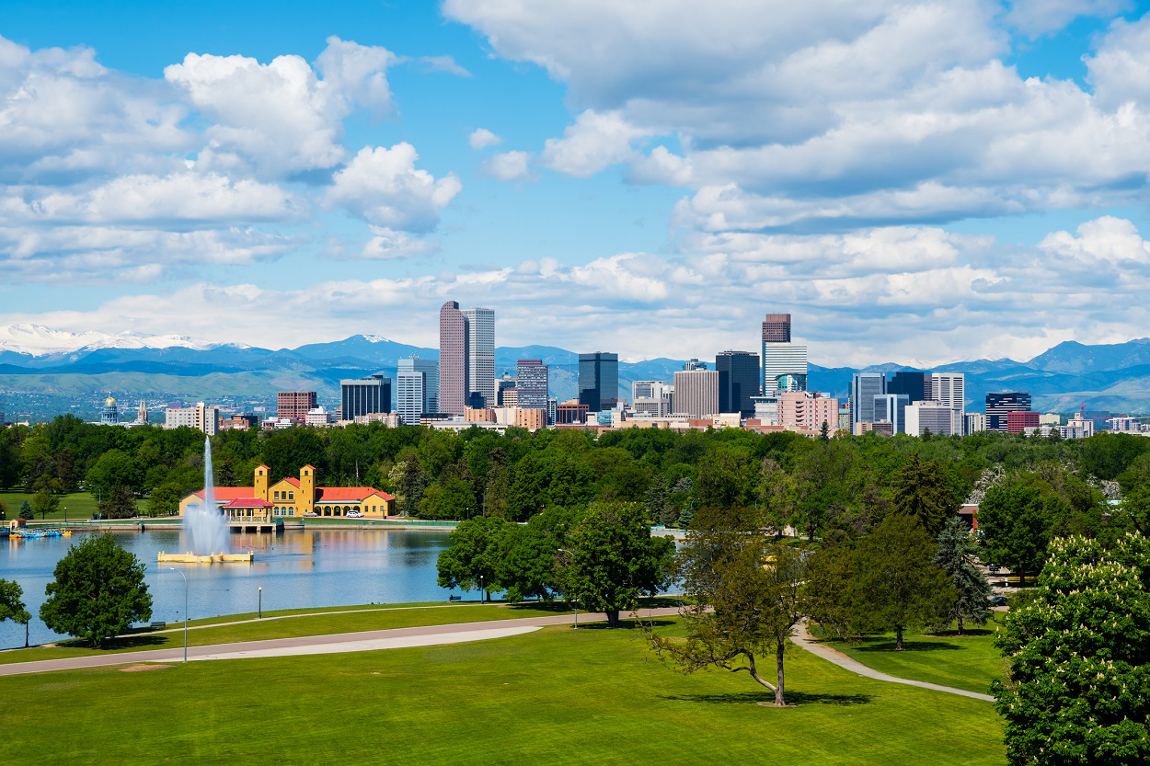 - Walk through Arches National Park
- Visit Canyonlands National Park
- Albuquerque shopping visit
- Visit the Garden of the Gods in Colorado Springs