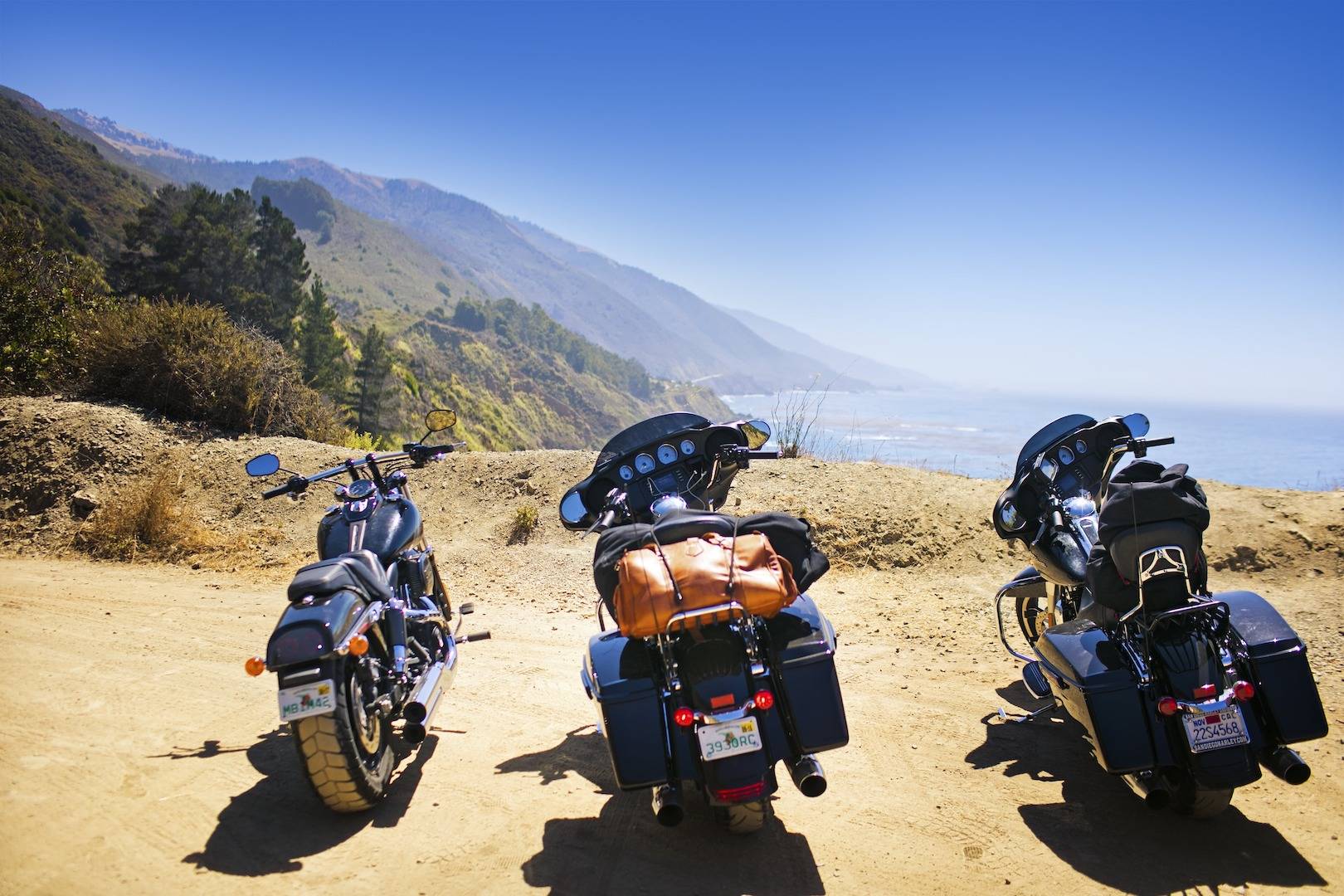 Chicago to LA: Route 66 Self Drive Motorcycle Tour
14 Nights
You begin your tour in Chicago, IL and ride for 2400 exciting miles to Los Angeles, CA. Along the way you will pass through 8 states: Illinois, Missouri, Oklahoma, Texas, New Mexico, Arizona, and California, making stops in some of the most beautiful and historic American cities. You will get a definite sense of the 1950's Midwest as you ride your Harley into the Ozark Mountains, along the Old West's Indian country in Oklahoma, across the Great Plains, through the 400 year old city Santa Fe, NM, and into Nevada gambling Mecca, Laughlin. By the time you make it back to Los Angeles you will have toured the best of the "Mainstream of America", Route 66!
Highlights
Experience Chicago and all it has to offer including Adams Street Route 66 start, Art Institute, Willis Tower & the blues!
Enjoy some iconic Route 66 experiences such as greeting the Launchpad Giant, meeting Gary at Gary's Gay Parita and standing on the corner in Winslow, Arizona.
Sit with a cold drink in your hand and watch the sun set over the South Rim of the Grand Canyon.
Ride across the vast expanses of the Mojave Desert, dotted with Joshua Trees, cactus, volcanic rock and sand.
Crossing the Mississippi River. Experience petrified Forest National Park and Painted Desert
Visit Santa Monica Pier and the historic towns of Seligman, Kingman & Oatman
End your journey in Los Angeles where you can experience Beverly Hills, Rodeo Drive and Malibu.
Day 1 - Day 1 Chicago, IL - Arrival
Day 2 - Day 2 Chicago, IL – Springfield, IL 205.0 mi
Day 3 - Day 3 Springfield, IL – Rolla, MO 205.0 mi / 328.0 km .
Day 4 - Day 4 Rolla, MO – Tulsa, OK 290.0 mi
Day 5 - Day 5 Tulsa, OK – Clinton, OK 195.0 mi
Day 6 - Day 6 Clinton, OK – Amarillo, TX 180.0 mi
Day 7 - Day 7 Amarillo, TX – Santa Fe, NM 290.0 mi
Day 8 - Day 8 Santa Fe, NM - Free Day 0.0 mi
Day 9 - Day 9 Santa Fe, NM – Gallup, NM 200.0 mi
Day 10 - Day 10 Gallup, NM – Flagstaff, AZ 185.0 mi
Day 11 - Day 11 Flagstaff , AZ – Williams, AZ 165.0 mi
Day 12 - Day 12 Williams, AZ – Laughlin, NV 190.0 mi
Day 13 - Day 13 Laughlin, NV – Victorville, CA 215.0 mi
Day 14 - Day 14 Victorville, CA – Los Angeles, CA 110.0 mi
Day 15 - Day 15 Los Angeles, CA - Departure
Additional Information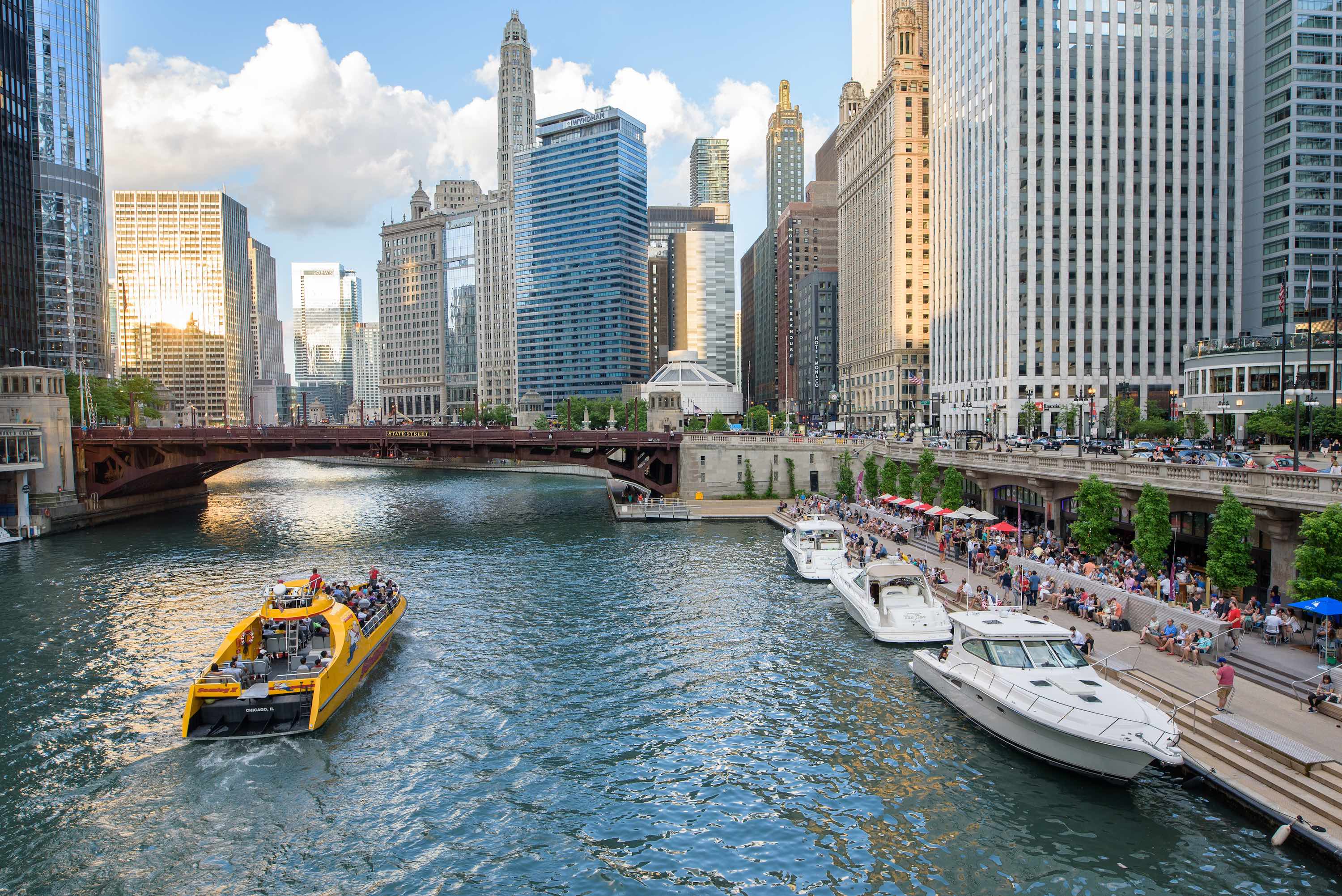 You arrive at Chicago International Airport and transfer on your own to your hotel. In Chicago you are in the biggest and most exciting of the Great Lake cities. Chicago has a skyline to rival any city – an amazing selection of top rated museums, restaurants, cafes, bars and nightclubs pay homage to the city's strong jazz and blues heritage.
Meals Included: Ro
La Quinta Inn & Suites Chicago Downtown
Property Location With a stay at La Quinta Inn & Suites Chicago Downtown, you'll be centrally located in Chicago, minutes from Willis Tower and Skydeck Ledge. This hotel is close to Millennium Park and Art Institute of Chicago.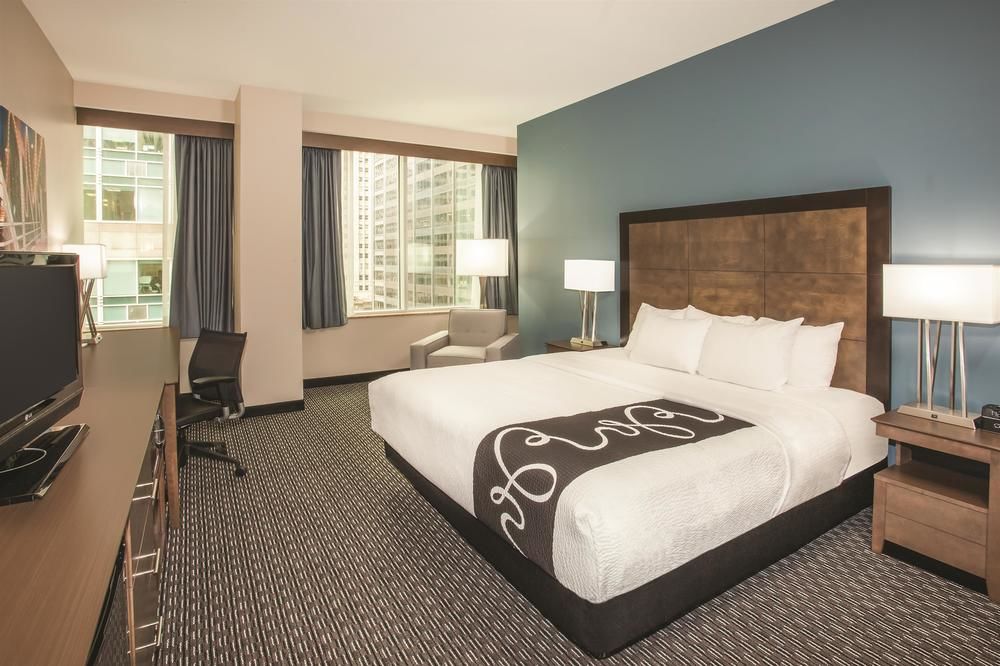 This morning you pick up your bike and are off on the ultimate American road trip. Parallel to I-55, the legendary Route 66 began its run right here, cutting through the state before running all the way to the Pacific Coast. Get a glimpse of the old-time diners and other Americana that still stand. From Chicago you head south, pass the old truck stop town of McLean, and roar through the coal-mining area of Illinois – along the Pontiac Trail towards Springfield, the Illinois state capital.
Meals Included: Ro
President Abraham Lincoln Springfield a DoubleTree by Hilton
Property Location When you stay at President Abraham Lincoln Springfield a DoubleTree by Hilton in Springfield, you'll be near the airport and minutes from Prairie Capitol Convention Center and Old State Capitol. This hotel is within close proximity of Lincoln Home National Historic Site and Abraham Lincoln Presidential Library and Museum.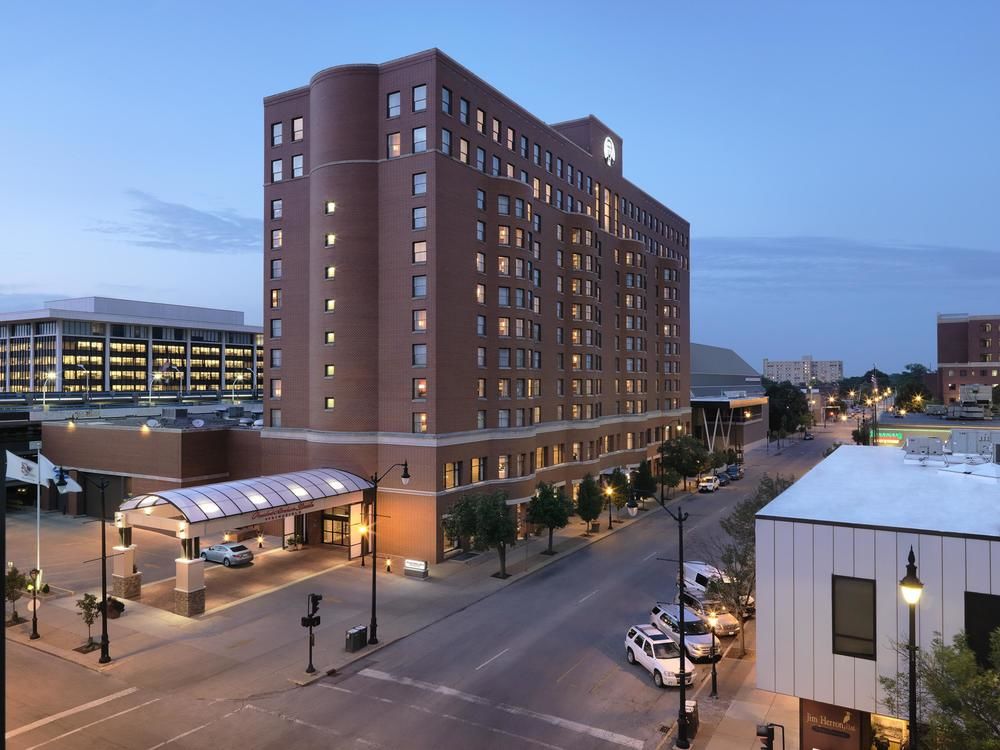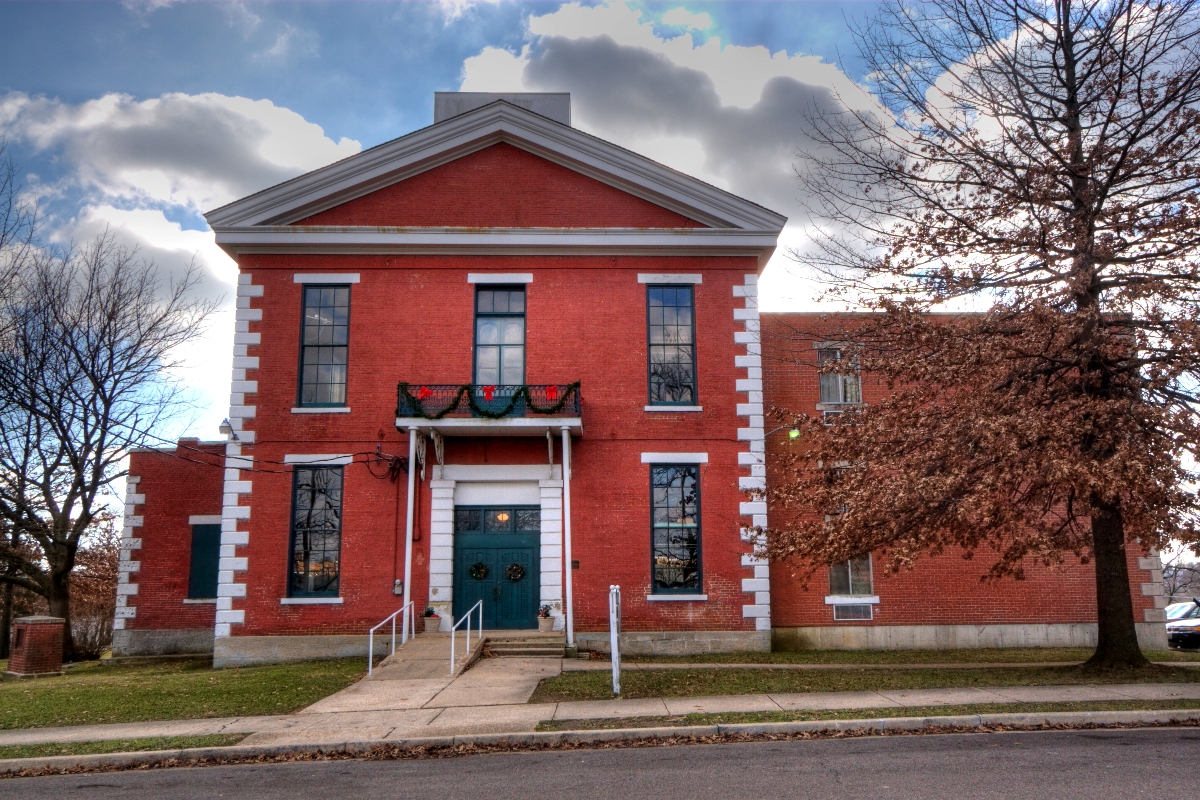 Your ride will take you further south as you head toward St. Louis and your overnight stop in Rolla. Along the way there will be numerous Highway towns, which invite you for a stop en route. You should definitely see the famous Dixie truck stop, "Our Lady of the Highway Statue", Litchfield and the "Paris Stop Café". Take time to visit Meramec Caverns as you head for the Mississippi River and don't miss the famous "Chain of Rocks Bridge". You are in Missouri now, the state where the forests meet the prairie and the Mississippi River meets the Missouri River. Enjoy the short ride today into the "Gateway to the West," St. Louis. This amazing city rests along the shores of the mighty Mississippi River and is home to some of the best live music and BBQ ribs in the country. You will then continue to Rolla, MO, known as "The Middle of Everywhere" for your overnight stay.
Meals Included: Ro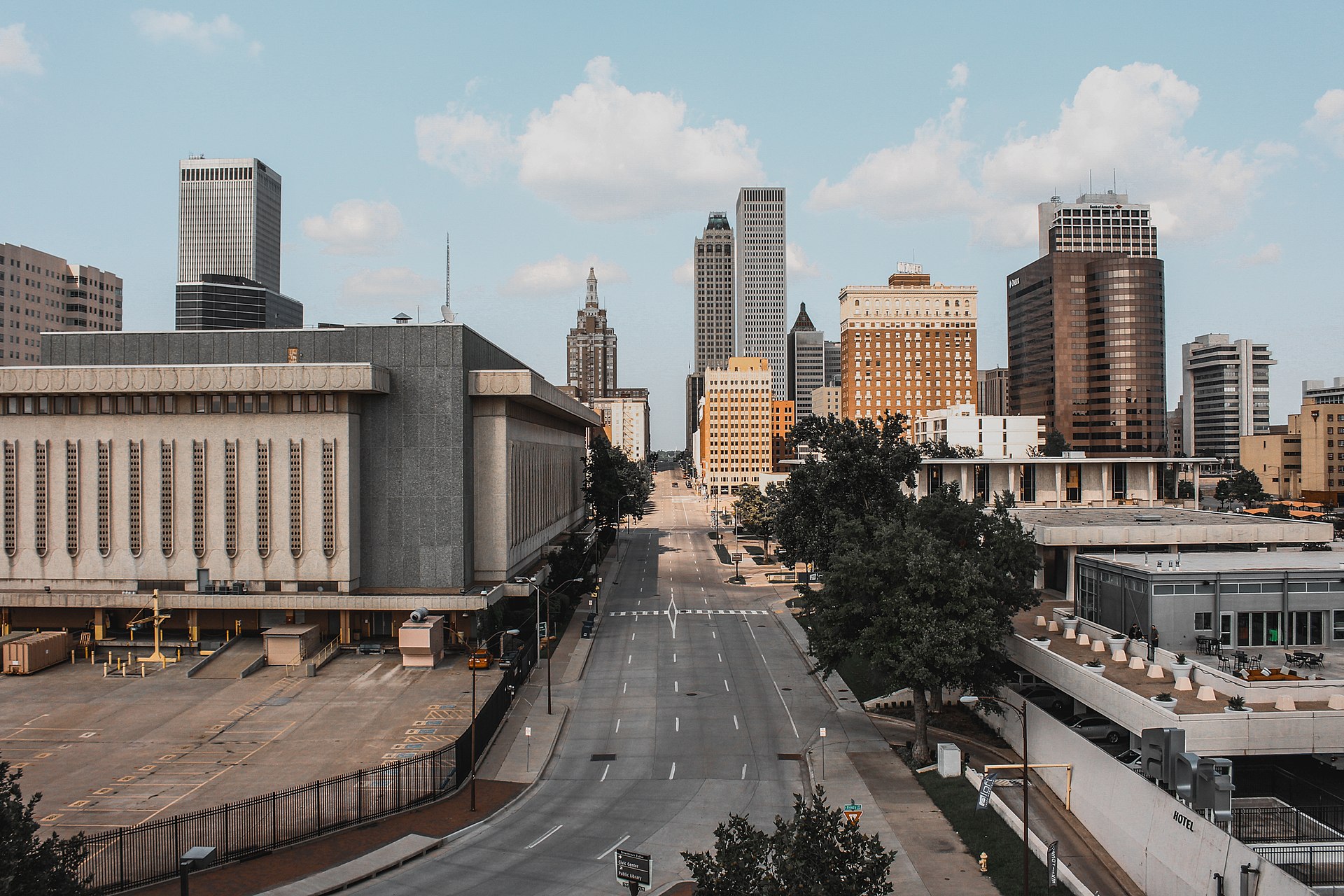 From Rolla your ride will take you along the northern edge of the Ozark Mountains, which occupies most of southern Missouri and northern Arkansas. This area remained frontier territory until the timber companies moved in at the end of the 19th century. None of the Ozark Peaks are particularly high, though the roads through switch, dip, climb, and swerve to provide stunning views of steep hillsides thick with oak, elm, hickory, and redbud – all quite resplendent in fall. Ride through the famous towns of Lebanon and Conway and stop in Carthage to see the old beautiful courthouse. Before you enter the state of Oklahoma make a stop in Joplin. Oklahoma contains more miles of the old highway than any other state and is a great place for bikers and old-road fans. Today's destination is Tulsa, Oklahoma. From its early days through its peak as an oil-boom town and up to the present, Tulsa has always been a city striving to move forward.
Meals Included: Ro
Courtyard by Marriott Tulsa Downtown
Property Location With a stay at Courtyard by Marriott Tulsa Downtown, you'll be centrally located in Tulsa, steps from Philtower and Tulsa Municipal Building. This hotel is within close proximity of Tulsa Art Deco Museum and Philcade Building.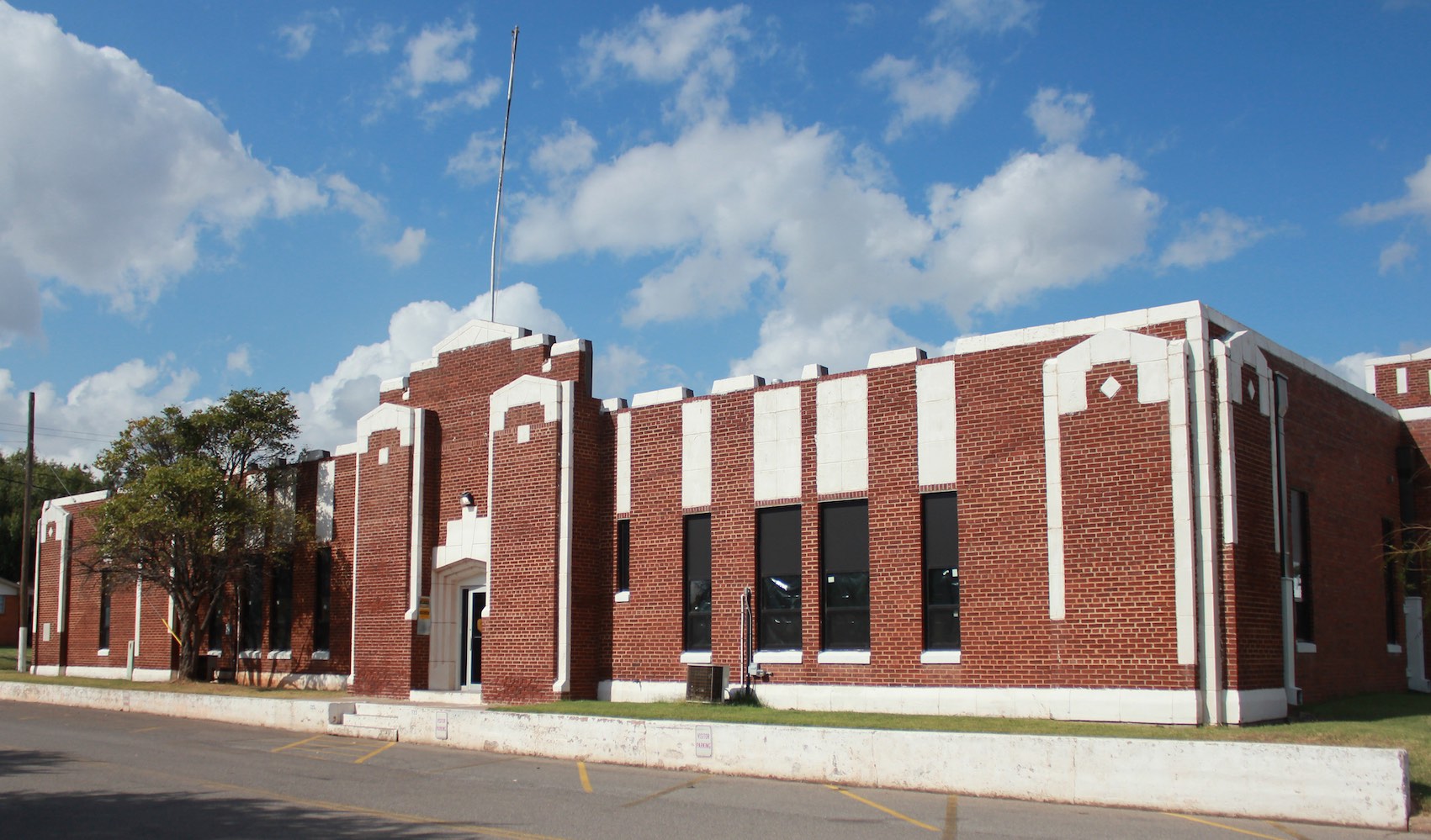 From Tulsa you head west through Oklahoma to your stop in Clinton. Cover a hundred miles of the Old West's Indian country between Tulsa and Oklahoma City. In the 1830's all this land, held to be useless, was set aside as Indian Territory – a convenient dumping ground for the so-called Five Civilized Tribes who blocked white settlement in the southern states. The Choctaw and the Chickasaw of Mississippi, the Seminole of Florida, and the Creek of Alabama were each assigned a share, while the rest was given to the Cherokee from Carolina, Tennessee, and Georgia. Today, the state has a large Native American Indian population – "Oklahoma" is the Choctaw word for "red man". Further west you ride through El Reno – over the mile-long bridge, near Bridgeport and into Oklahoma City, the heart and soul of Route 66 country! Continue to our overnight stay in Clinton.
Meals Included: Ro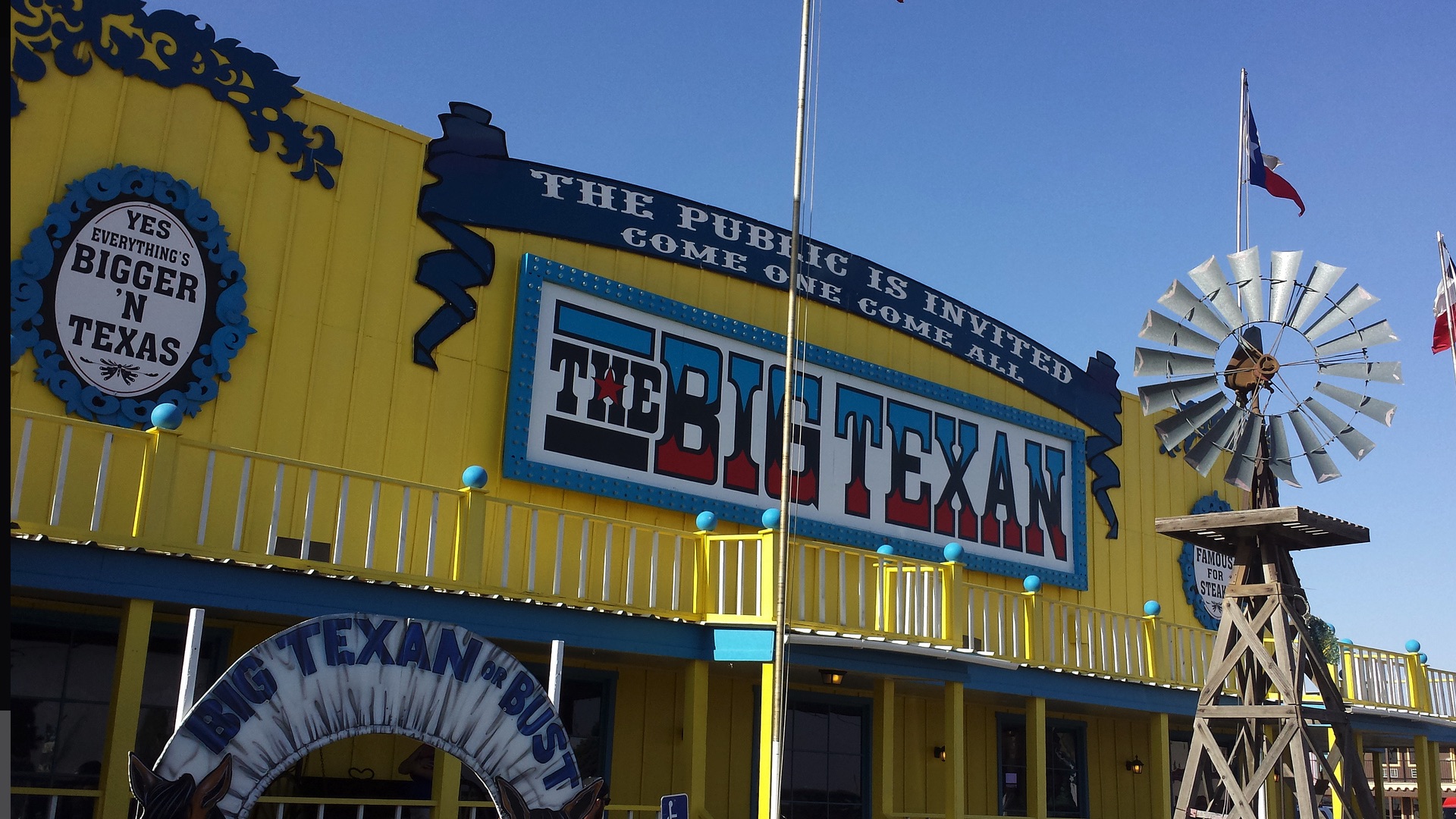 This morning you should rise early for your journey into the Panhandle, the southernmost portion of the Great Plains, often called "the real Texas". It certainly fulfills the fantasy of what Texas should look like. Once the buffalo – and the natives – had been driven away from what was seen as perilous and uninhabitable frontier country, the Panhandle began to yield great natural resources in the 1870's. Helium, oil as well as agriculture, brought wealth to the region and is home to some of the world's largest ranches. Amarillo may seem cut off from the rest of Texas, but it stands on one of the great American cross-country routes – I-40 (once legendary Route 66), roughly 300 miles from Albuquerque and 250 miles west of Oklahoma City. Amarillo takes its name from Spanish and it means "yellow", the color that is so characteristic to this region. Why don't you enjoy dinner tonight at "The Big Texan Steakhouse".
Meals Included: Ro
Holiday Inn Amarillo West Medical Center
Property Location A stay at Holiday Inn Amarillo West Medical Center places you in the heart of Amarillo, convenient to Westgate Mall and Don Harrington Discovery Center. This family-friendly hotel is within close proximity of Baptist St. Anthony's Health Care System and Don and Sybil Harrington Cancer Center.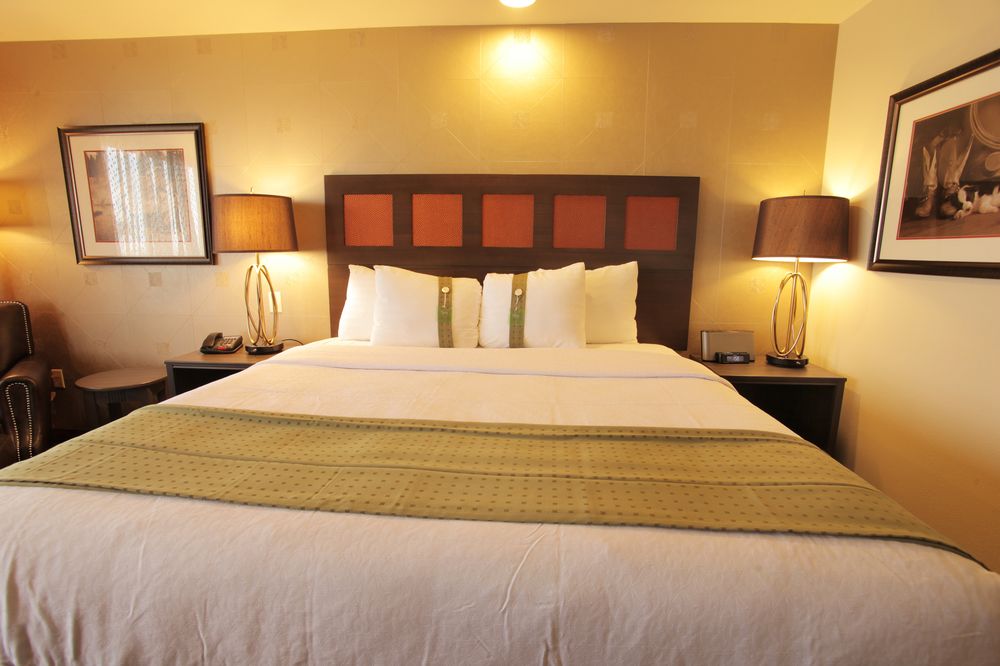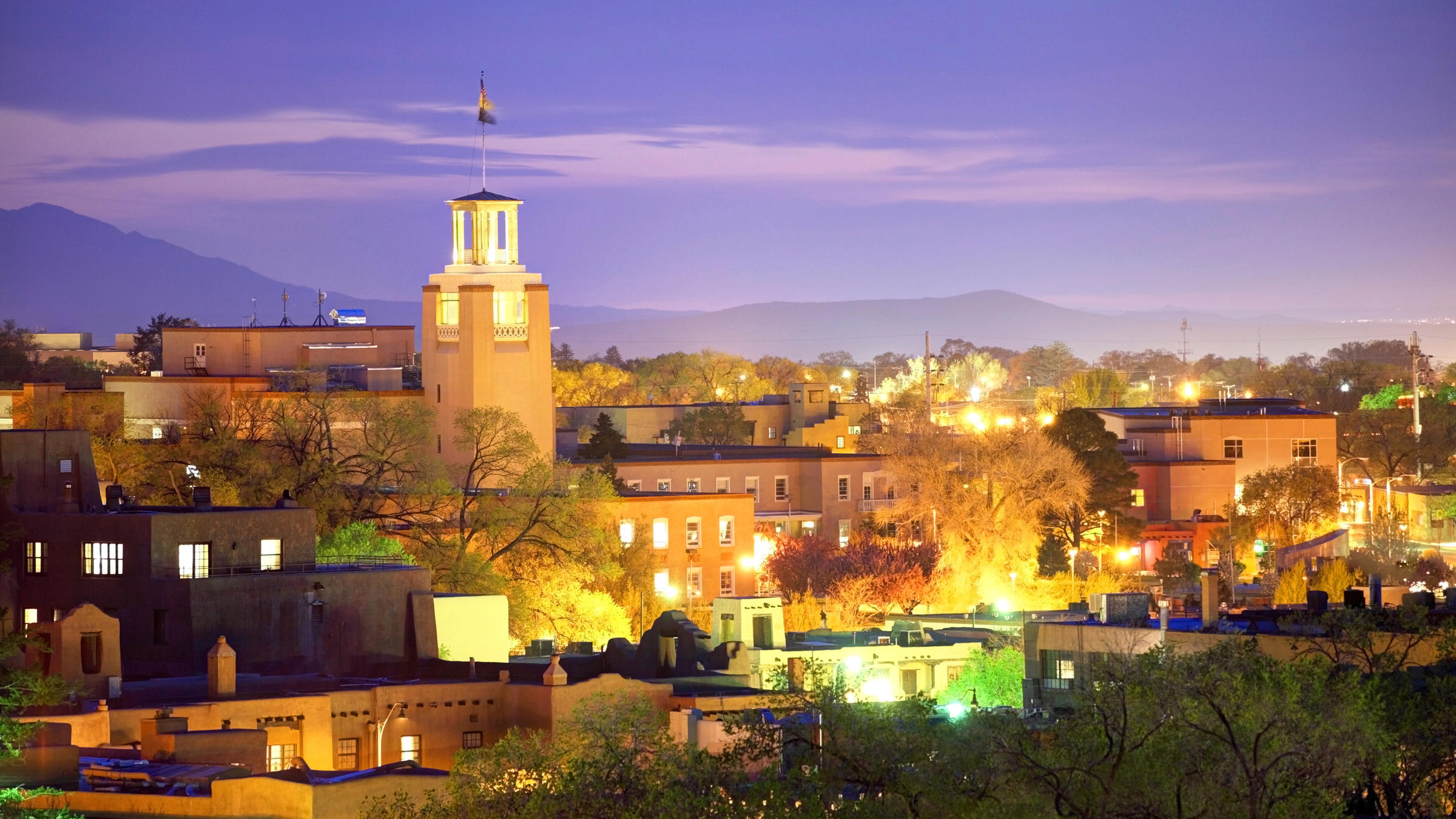 Today you leave Texas and are on your way into "The Land of Enchantment", New Mexico. Be sure to pass through the world famous Cadillac Ranch before leaving Texas. Stop at the ghost town of Glen Rio, where you can stand with one foot in New Mexico and the other one in Texas. With 4 states behind and 3 still ahead, you ride your bike through the land of Commanche Indians and into Tucumcari, the biggest town between Albuquerque and Amarillo. You head up into the high plains of Santa Fe in central New Mexico. Santa Fe is one of America's oldest and most beautiful cities, and will be your base for the next two nights. Enjoy our hotel in Santa Fe close to the historic town square and mission.
Meals Included: Ro
Hilton Santa Fe Historic Plaza
Property Location With a stay at Hilton Santa Fe Historic Plaza, you'll be centrally located in Santa Fe, steps from Lensic Performing Arts Center and Georgia O'Keefe Museum. This 4-star hotel is within close proximity of New Mexico Museum of Art and Santa Fe Plaza.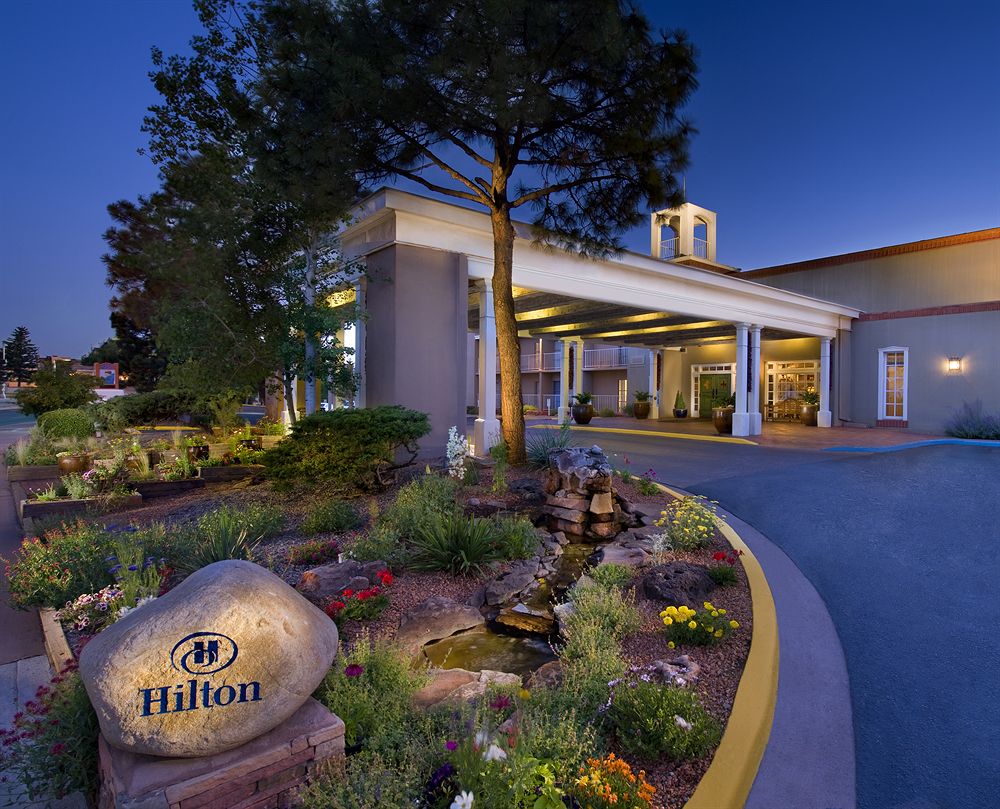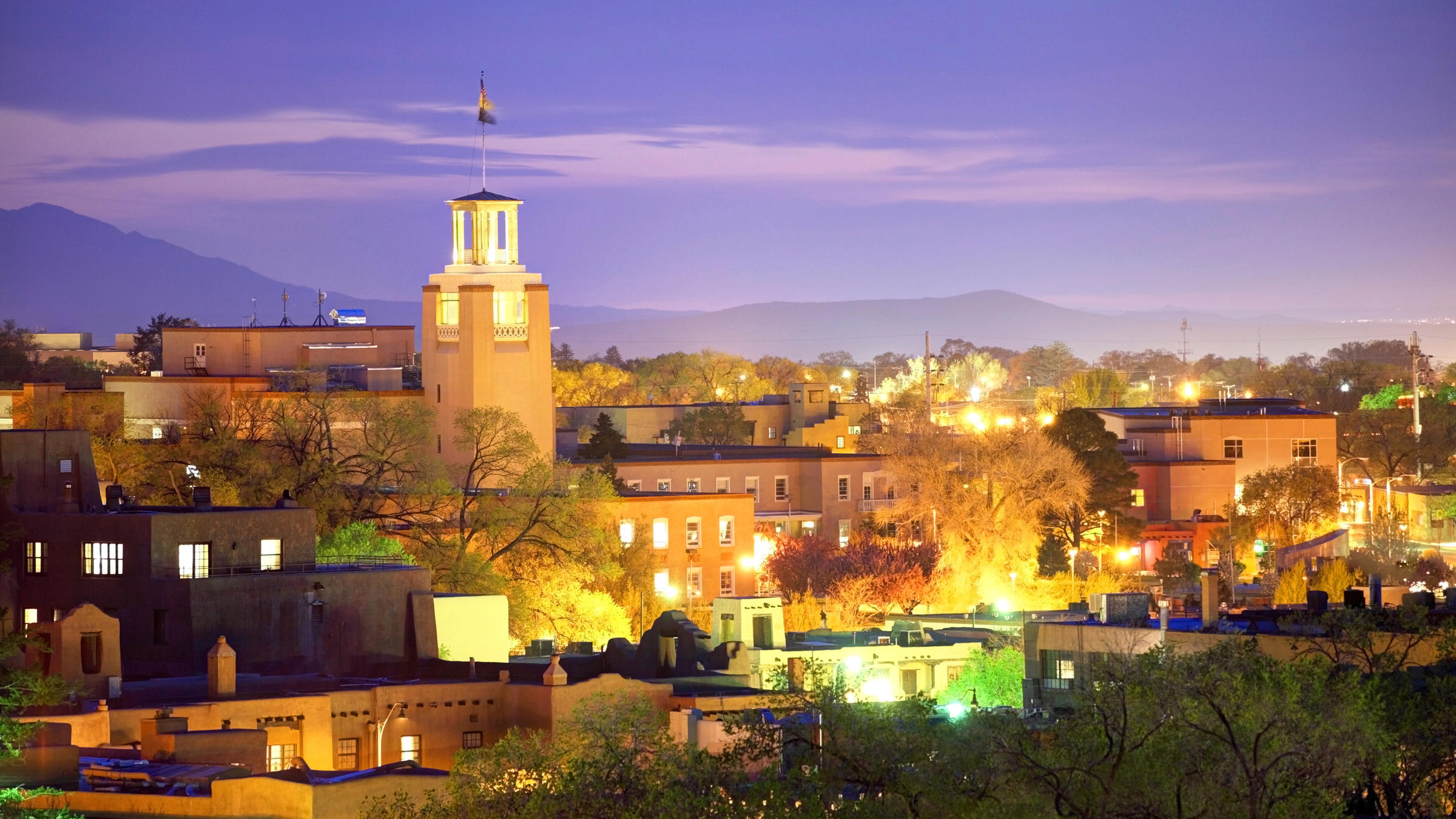 Today is at leisure to rest and enjoy the distinctive flavor of this nearly 400-year-old city. The blend of cultures here becomes evident in the southwestern architectural style so closely associated with New Mexico's capital city. Perhaps you would like to take a ride along the river valley to the old Native American Indian town of Taos, enjoy a sunrise hot air balloon ride, or play cowboy for a day on a horseback ride along a mountain or canyon trail.
Meals Included: Ro
Hilton Santa Fe Historic Plaza
Property Location With a stay at Hilton Santa Fe Historic Plaza, you'll be centrally located in Santa Fe, steps from Lensic Performing Arts Center and Georgia O'Keefe Museum. This 4-star hotel is within close proximity of New Mexico Museum of Art and Santa Fe Plaza.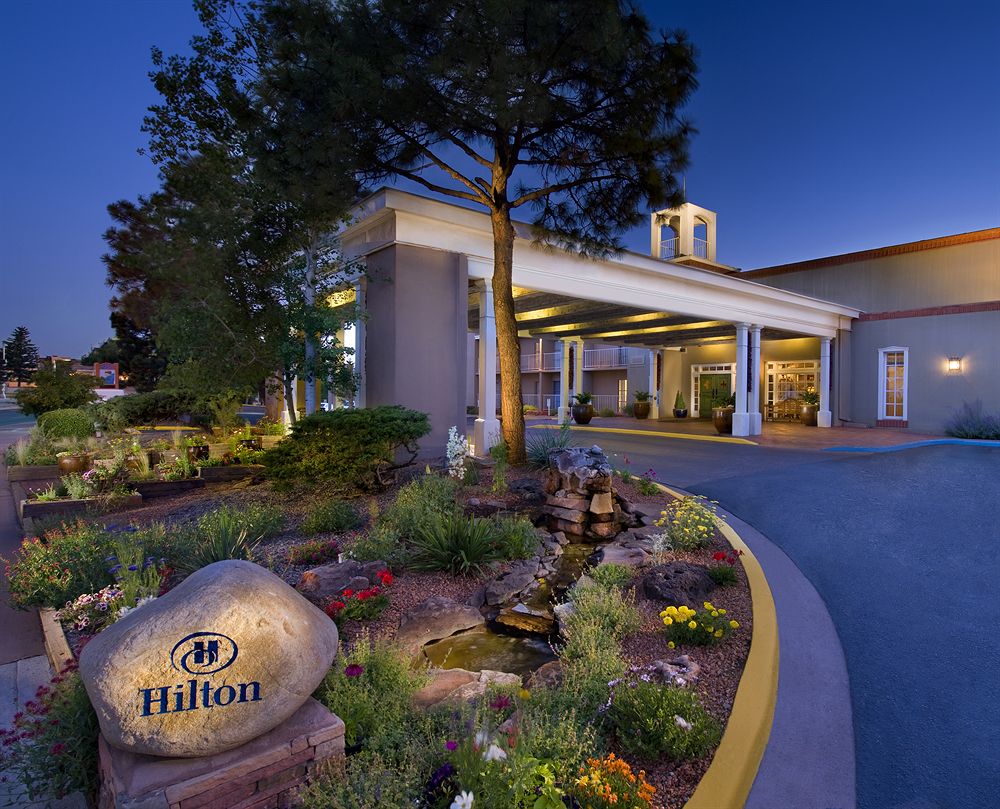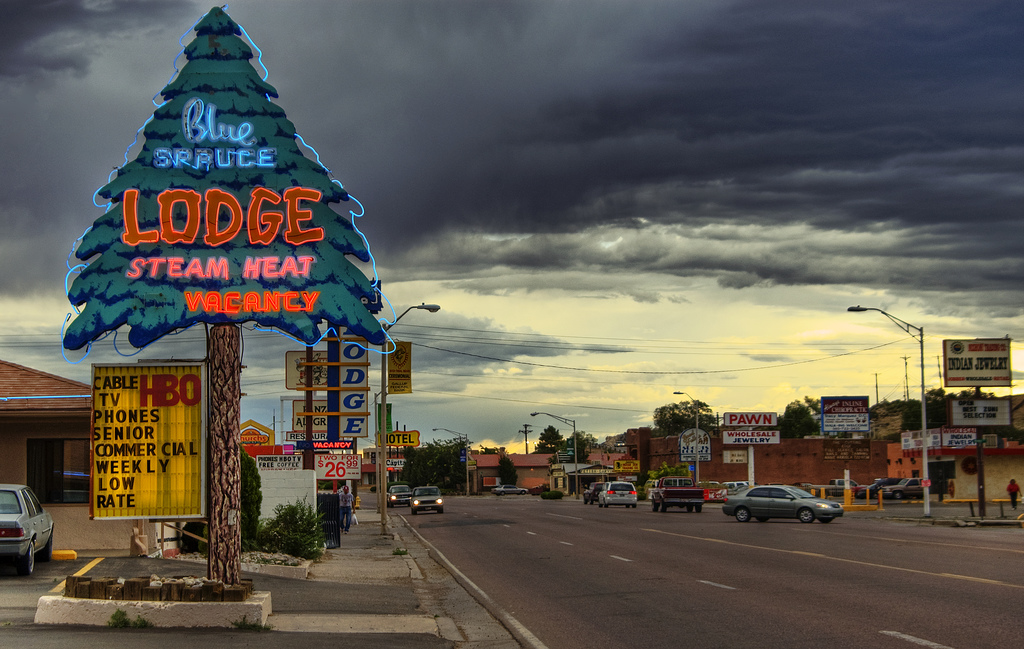 This morning you head south, down to Albuquerque, New Mexico's largest city, home to a third of the state's population. Albuquerque is sprawling at the heart of New Mexico, where the main east - west road and rail routes cross both the Rio Grande and the old road south to Mexico. You cross the Rio Grande and head west out into the open country and the hues of the Navajo wilderness. Further on ride through Grants and along Cibola National Forest towards the famous Route 66 town of Gallup, an old railroad town and Indian stronghold. Enjoy your stay tonight with a host of fellow riders from around the world at one of the many biker friendly hotels in Gallup.
Meals Included: Ro
Best Western Plus Gallup Inn & Suites
Property Location When you stay at Best Western Plus Gallup Inn & Suites in Gallup, you'll be convenient to Gallup Cultural Center. This hotel is within the region of Fire Rock Navajo Casino and Red Rock State Park.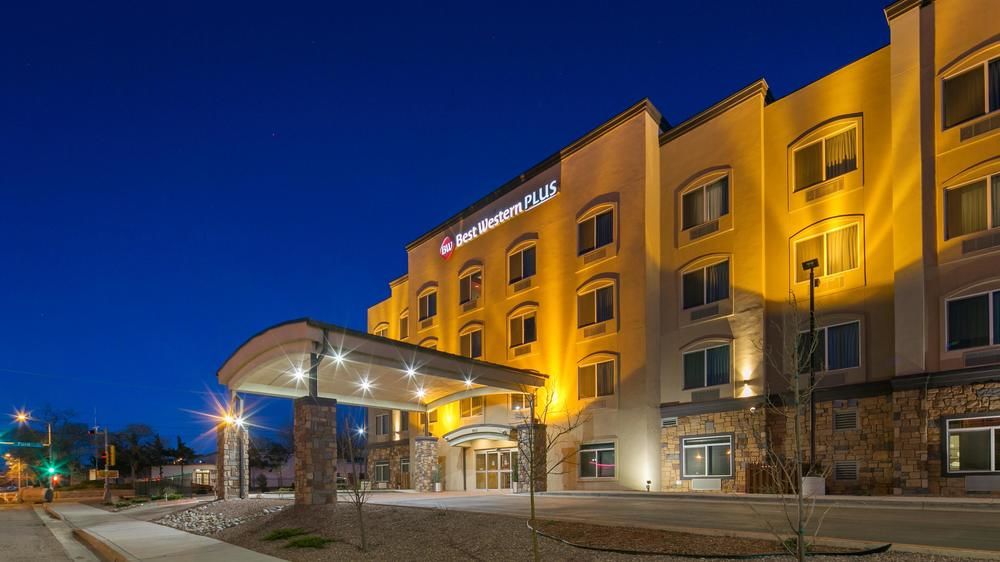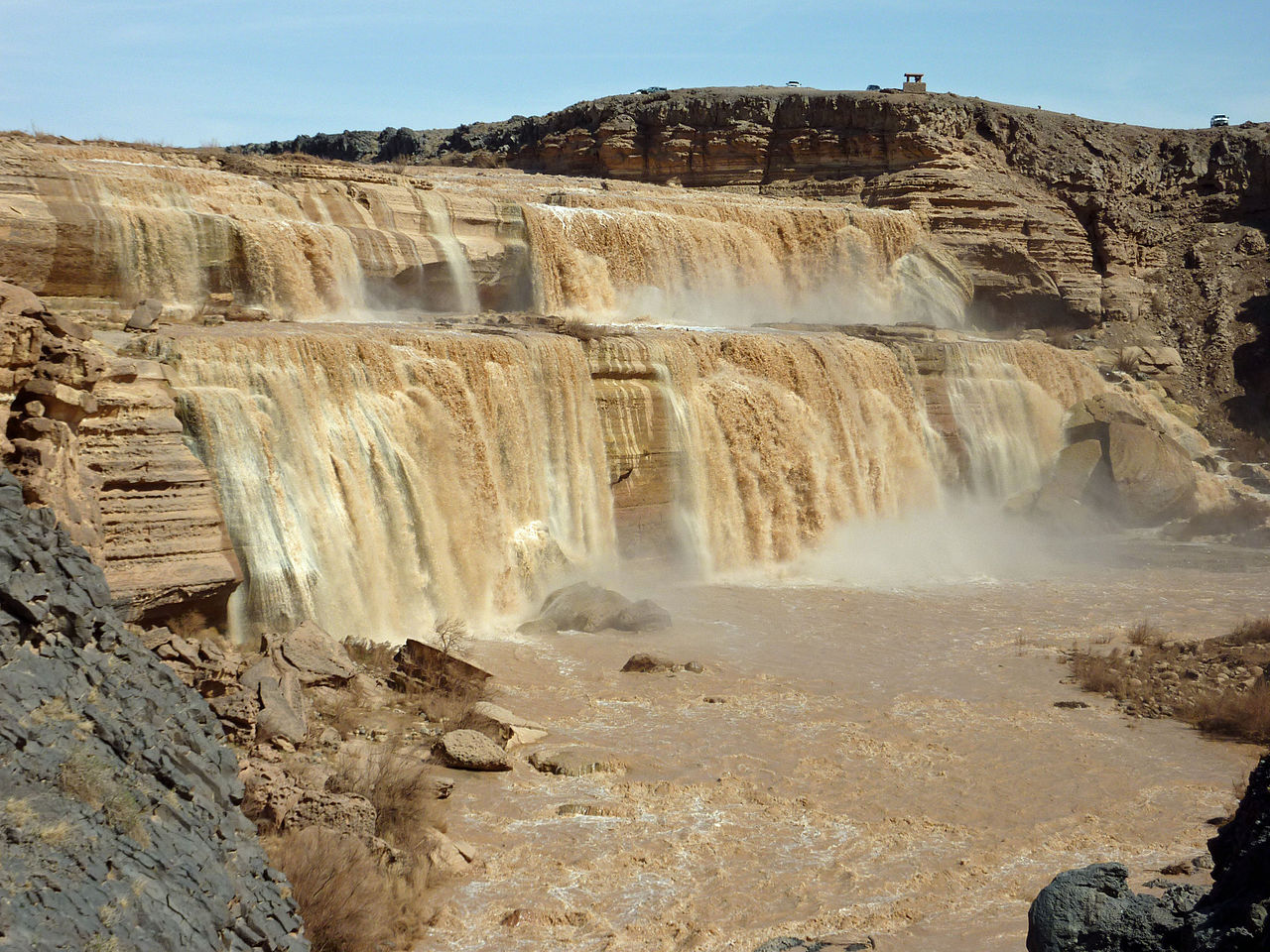 From Gallup it's only about half an hour to the Arizona border. Once you enter Arizona enjoy a very scenic ride through the Petrified Forest, a fossilized prehistoric forest of giant trees that has been unearthed by erosion. Just west of Petrified National Forest you get to Holbrook and Winslow, two old Route 66 towns that are kept alive by transcontinental truckers. Tonight we will stay in Flagstaff, the northern Arizona community on historic Route 66 and is the regions hub for visits to the Grand Canyon.
Meals Included: Ro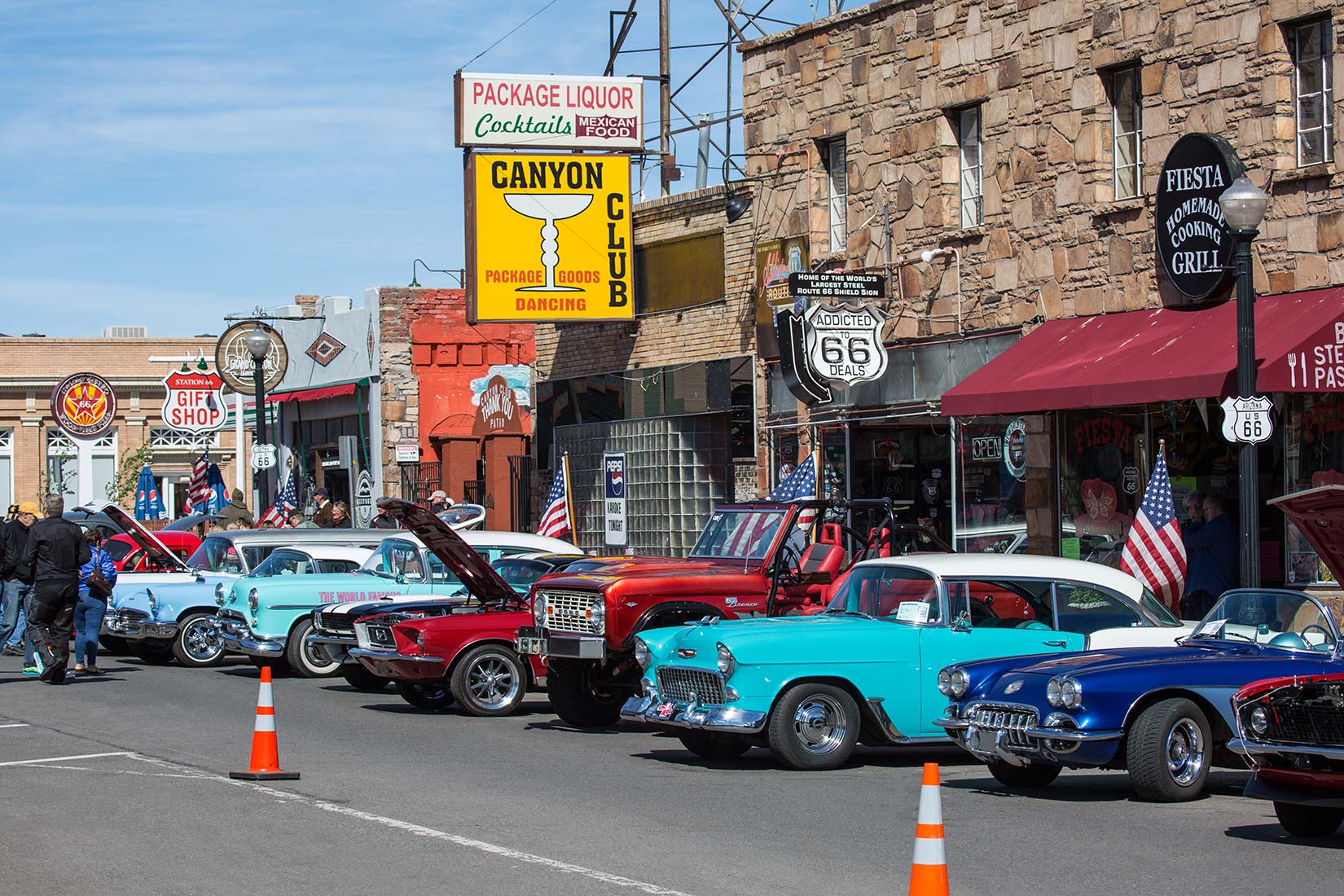 Today you will be able to visit one of the Natural Wonders of the World, the Grand Canyon. The Grand Canyon comprises of layered rocks, cliffs, hills, and valleys and is among the earth's greatest on-going geological spectacles. Today you will have plenty of time to ride along the rim and stop for amazing vistas and photos. Tonight you will overnight in Williams where you can walk, dine and shop in this historic downtown on Route 66.
Meals Included: Ro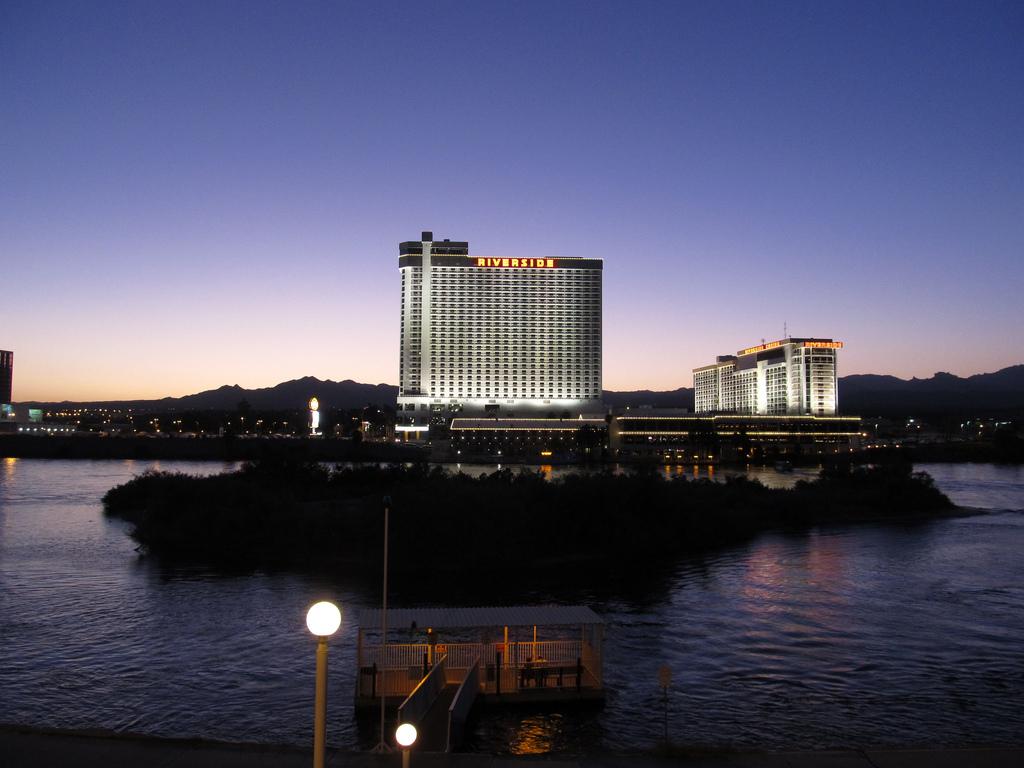 Cruise down "Memory Lane" and head towards the town of Seligman, one of the longest surviving stretches of the "Mother Road". From Seligman, Route 66 heads off on a northern loop through the Hualapai Indian Reservation and a dozens of quickly fading towns. From Seligman you stay on Route 66 all the way into Kingman. Leaving Kingman, stay on Route 66 via the Oatman Highway. Continue on Route 66 / Oatman Highway as you wind through the canyons surrounded by active and extinct gold mines. The town of Oatman is considered a living Ghost Town. Much of the village stays true to its heritage with staged gunfights and wild burros wandering the streets. Continue to the magical oasis in the dessert, Laughlin.
Meals Included: Ro
The Aquarius Casino Resort, BW Premier Collection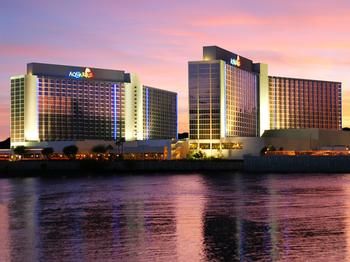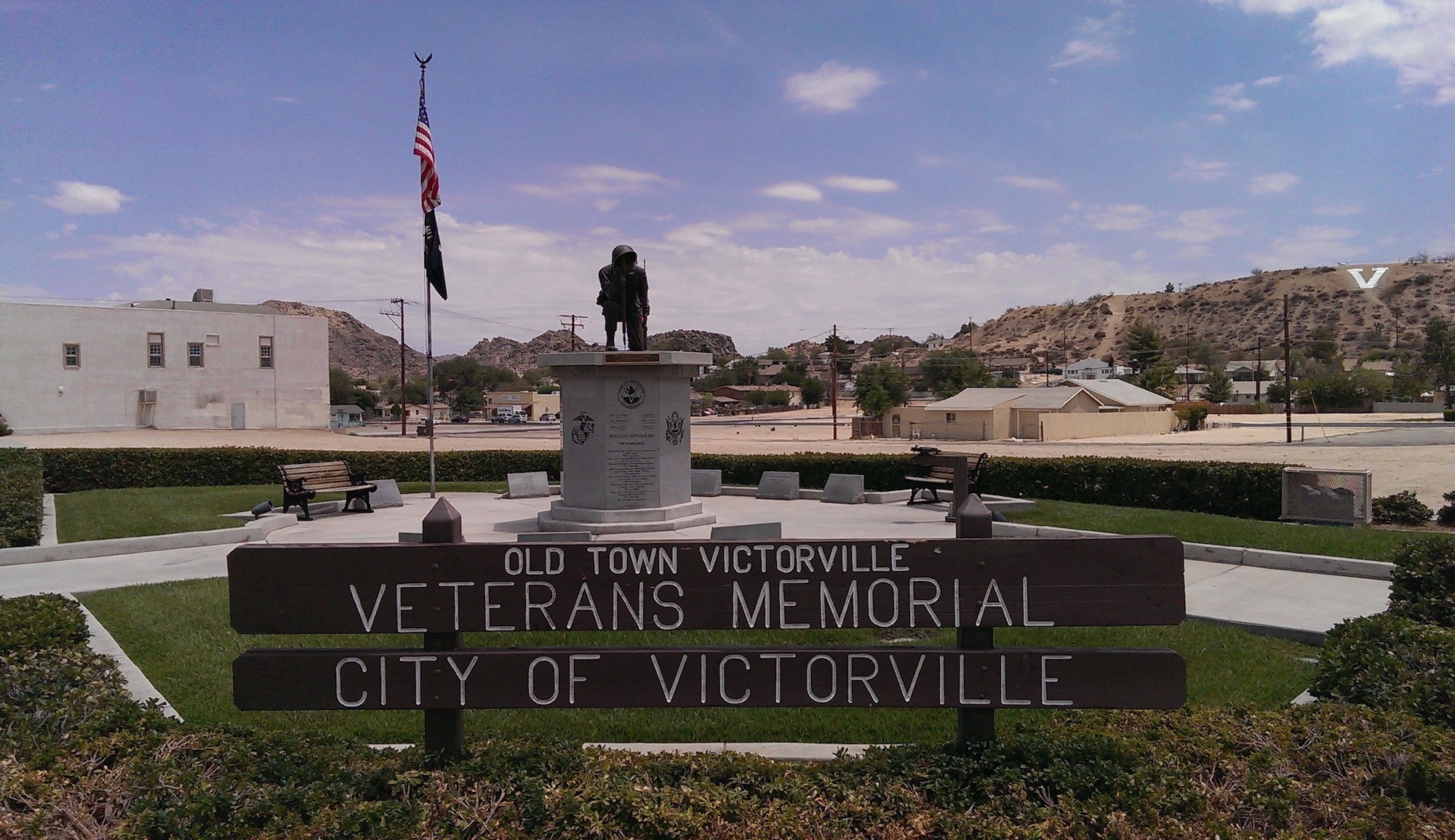 Today it's off to California, the final state on your ride down legendary Route 66. Ride along the Mojave Desert, which offers some of the most dramatic scenery in Southern California…rolling with lush grasses, startling volcanic formations, large stands of Joshua trees, and even in some Pinyon pines. From the desert you get right into the cool pines of the San Gabriel Mountains. Head for Victorville, which is your base for tonight.
Meals Included: Ro
Hilton Garden Inn Victorville
Property Location Located in Victorville, Hilton Garden Inn Victorville is close to The Mall of Victor Valley and Victorville Municipal Golf Course. This hotel is within the vicinity of Victorville City Hall and Hesperia Civic Plaza.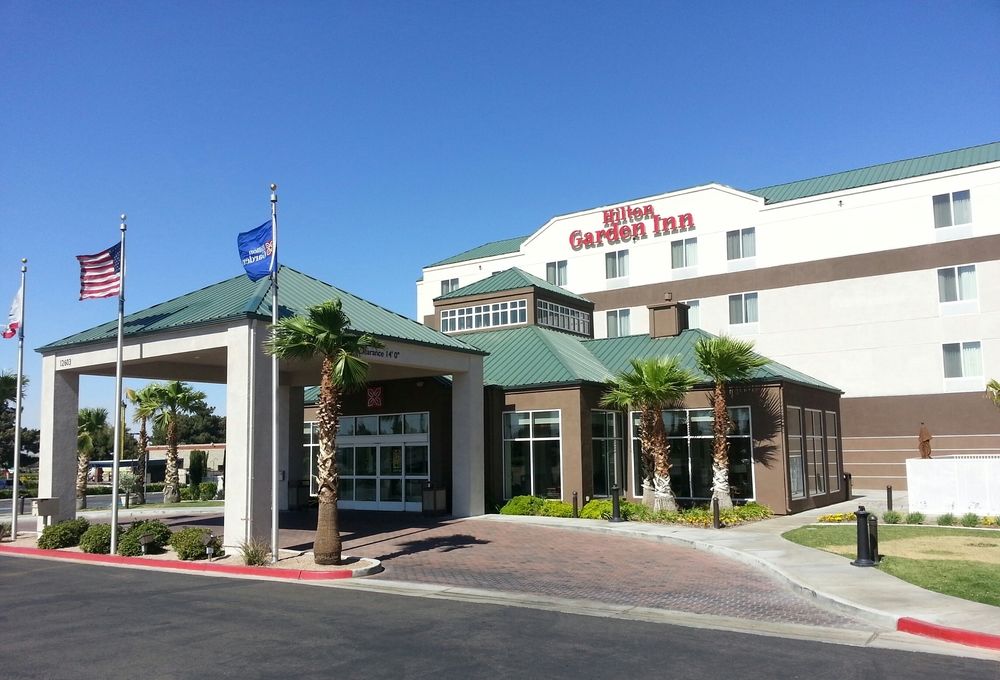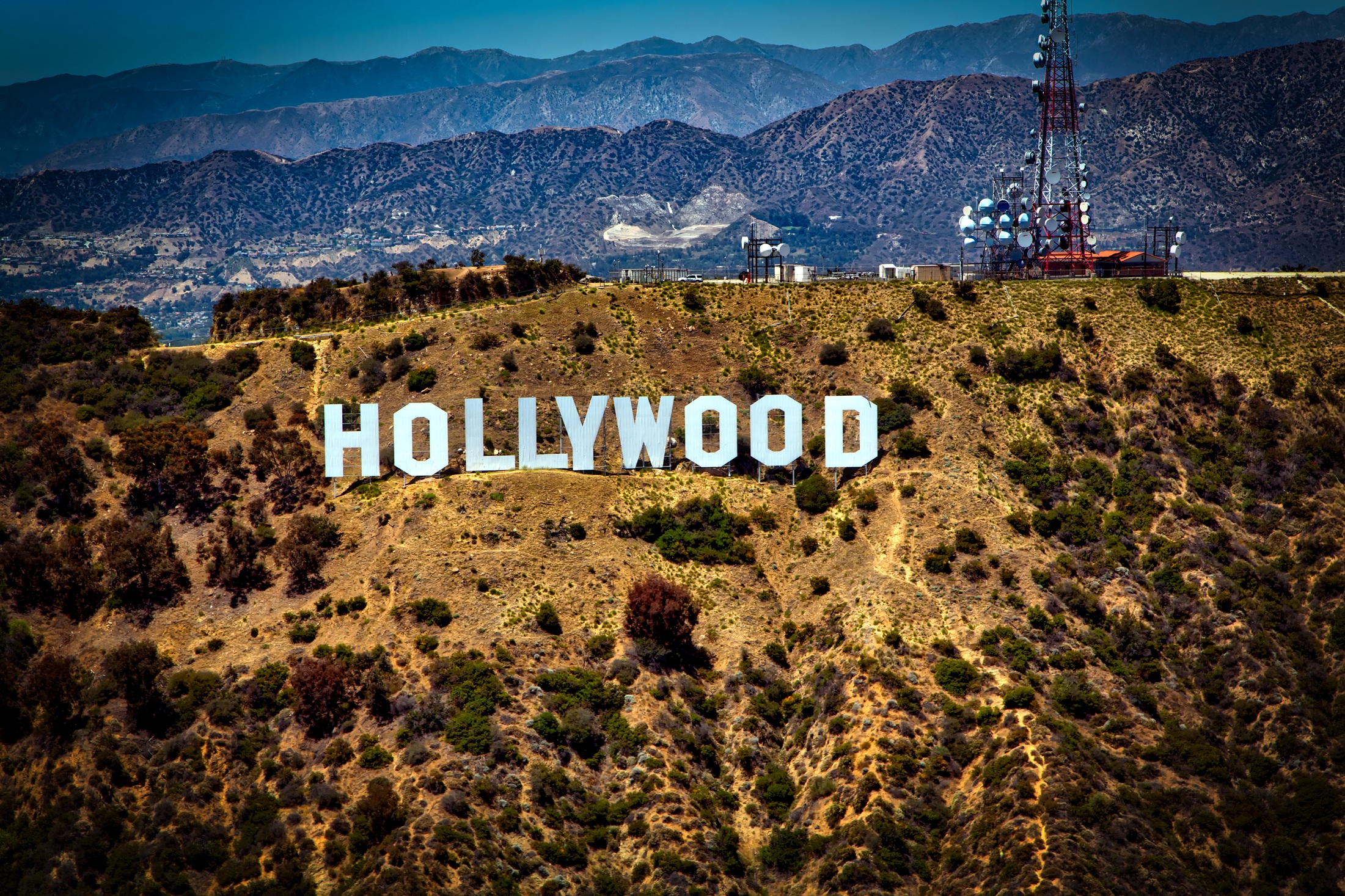 Today you are on your way to the final destination of your legendary American road trip, Los Angeles. You head for the end of Route 66 at the Santa Monica Pier. Santa Monica is one of the oldest and largest LA's resorts. Once a wild beachfront playground, it is now a self-consciously liberal and healthy community. Spend the afternoon sightseeing and enjoy Hollywood with the famous Chinese Theatre, Beverly Hills, Rodeo Drive, and much more. Riders always have mixed emotions as they stand at the "End of the Trail" sign on the Santa Monica Pier. There is a sense of joy and elation at having completed a journey most people only dream about, and a sense of sadness at the thought of the ride having come to an end. The great news is that next ride is just a dream away, and EagleRider looks forward to welcoming you back very soon.
Meals Included: Ro
Crowne PLaza Los Angeles LAX Airport
Located less than one mile from the LAX terminals, the newly-renovated Crowne Plaza Los Angeles International Airport hotel offers a modern and refreshing hotel experience. Whether you are traveling for business or pleasure, our hotel offers a comfortable stay and friendly environment for working, meeting, dining and celebrating. Experience the LA lifestyle at our "Responsibly Green" contemporary hotel in Los Angeles, California.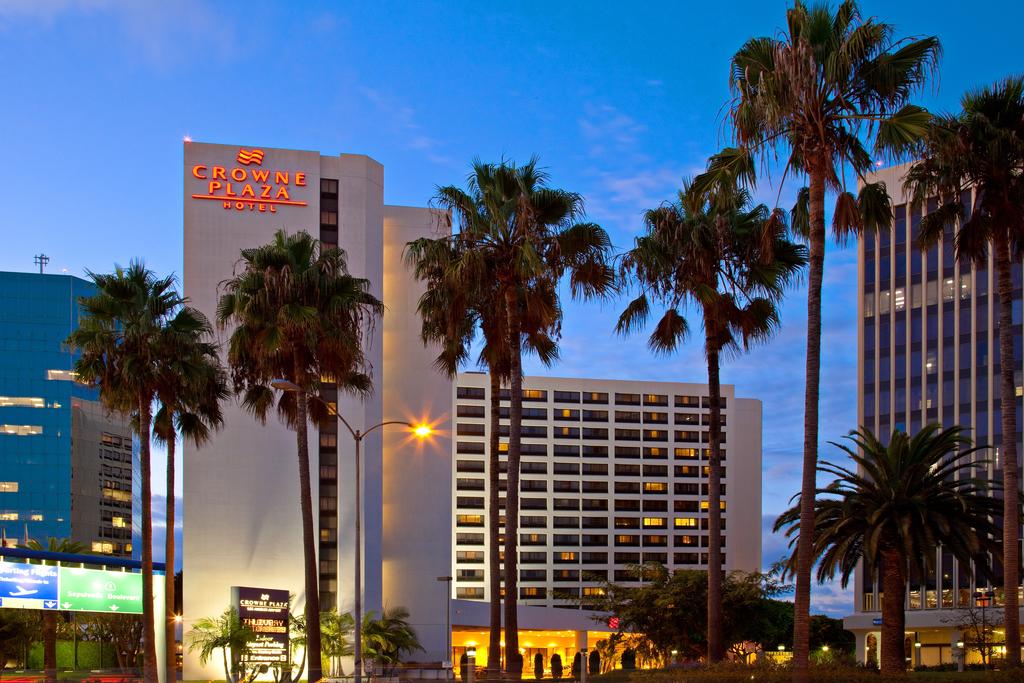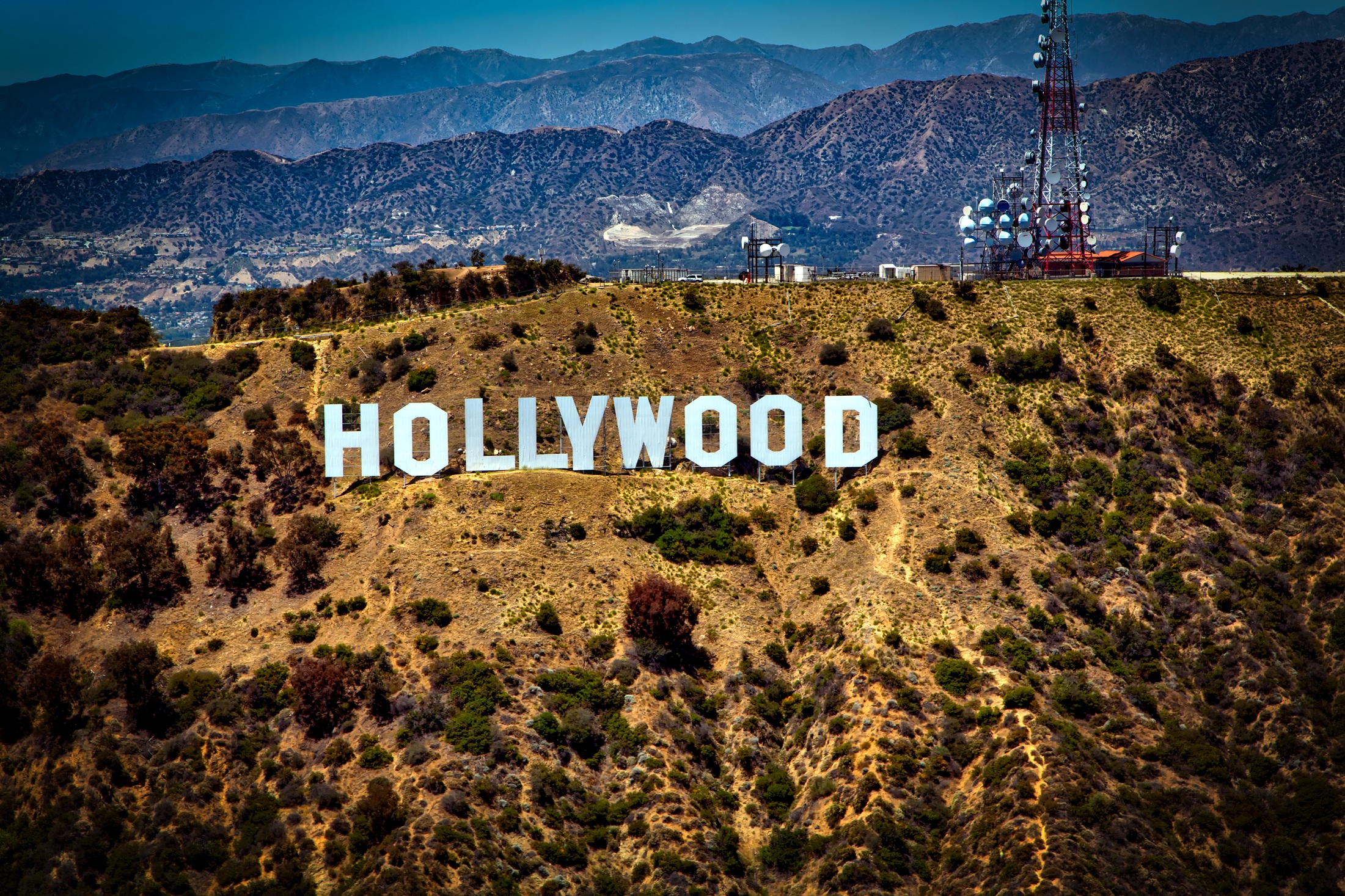 Today your exciting trip will conclude in Los Angeles. Please be sure to let us know if you need an extra night or two in L.A. to enjoy the sights.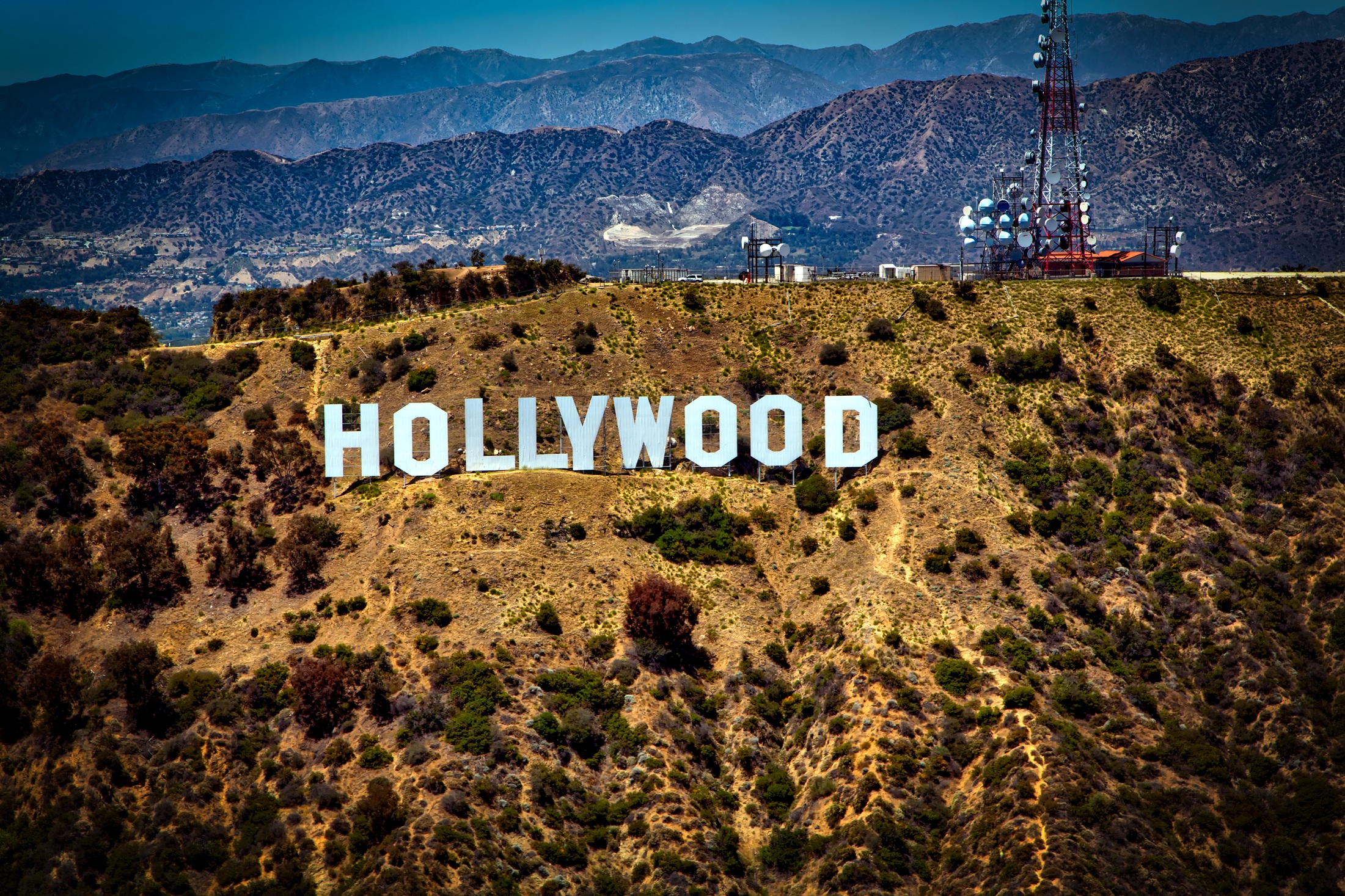 Price includes
Late Model Motorcycle Rental
Motorcycle Friendly Hotels
Unlimited Mileage
Mobile Tour Guide App
Half-Shell Helmet for Rider and Pillion
Sales Tax & Applicable Fees
Hotel accomodation for every night of the journey
What's not Included
Airfare
Meals except where specified
Anything not listed in "What's Included" above
Hotels displayed on the itinerary are indicative of the type and standard of hotels you will stay at on this tour. The exact hotels provided may be changed. The hotels you will be staying at will be provided 4 weeks before departure