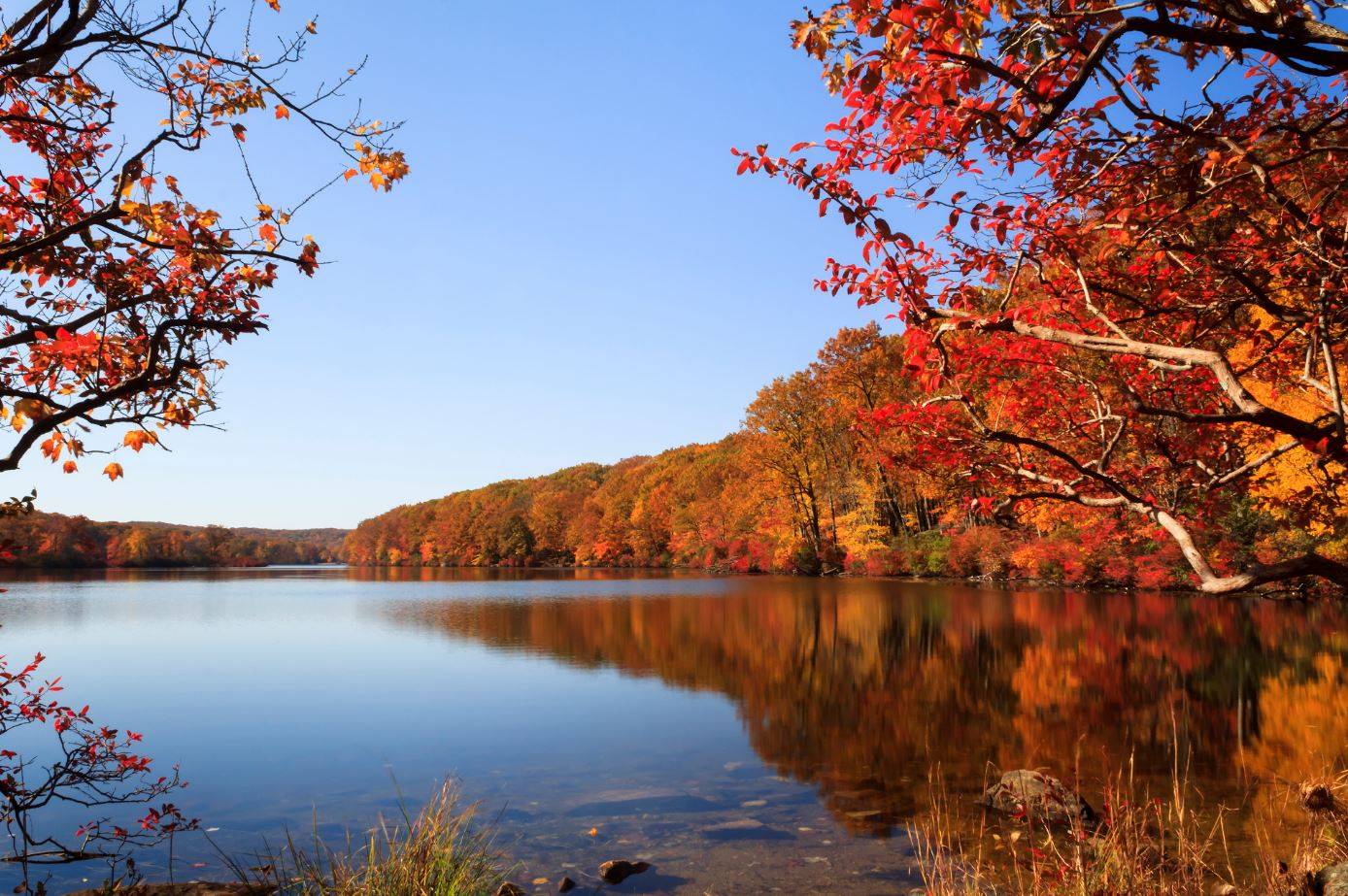 Colours of New England Escorted Tours
9 Nights
Kicking off in Boston, Cradle of American Liberty, a well-earned title with nearly 4 centuries of rich history to explore on the Freedom Trail. You can't miss the area's acres of breath-taking beaches and splendid seascapes that make this locale so colourful. You're sure to be bewitched in Salem, site of the infamous witch trials, be blinded by the beauty of the Nubble Lighthouse, the most photographed in America, and get caught up in the tranquillity of Kennebunkport, homeport for many prominent politicians. Your visit to Maine wouldn't be complete without savouring its iconic lobster. The colours shift from seaside blue to mountain white at the rooftop of New England, the White Mountains, with its ample picture-perfect villages. You'll go green again in Vermont's Green Mountains before jetting to exclusive Cape Cod and Martha's Vineyard, jewel of N.E. It's the playground of the rich and famous with delightful beaches and relaxing landscapes. Wrap up your colourful tour of New England at Plymouth Rock, traditional entrance to the New World by the first English colonists. You, of course, are just ending yours back in Boston.
Highlights
Tour Highlights:
See the New England region like you've never before as you sample a taste of its best offerings from Boston to Salem to Kennebunkport to Portland.
Enjoy a luxurious visit to Newport, Cape Cod, and Martha's Vineyard where the rich and famous enjoy the best beaches, lovely landscapes, and wondrous waterways.
Visit some of America's most famous lighthouses all in this breath-taking area- like picturesque Cape Neddick "Nubble" and Portland Lighthouse (the oldest and most loved in the Maine).
Travel back in time at Hancock Shaker Village, historical home of the Quakers, and the magical covered bridges and quaint towns of the White Mountains.
Taste New England's distinctive culinary offerings from Vermont's cheese and maple syrup to mouth-watering Maine lobster.
Feel like a super-rich Vanderbilt or Astor while dropping in on one of their Gilded Age mansions with their sprawling and priceless Atlantic Ocean views.
Visit a tradition-steeped 200-year-old village at the foothills of magnificent Mt. Mansfield, Vermont's highest mountain.
Set foot on historic Plymouth Rock like the passengers of the Mayflower once did and take in the picturesque, timeless town of Plymouth, home to those first English colonists.
Day 1 - Boston Arrival
Day 2 - Boston - Salem - Kennebunkport - Portland
Day 3 - Portland - Bar Harbor
Day 4 - Bar Harbor - White Mountains
Day 5 - White Mountains - Stowe - Green Mountains
Day 6 - Green Mountains - Newport
Day 7 - Newport - Cape Cod
Day 8 - Cape Cod - Martha's Vineyard (optional) - Cape Cod
Day 9 - Cape Cod - Plymouth - Boston
Day 10 - Boston Departure
Additional Information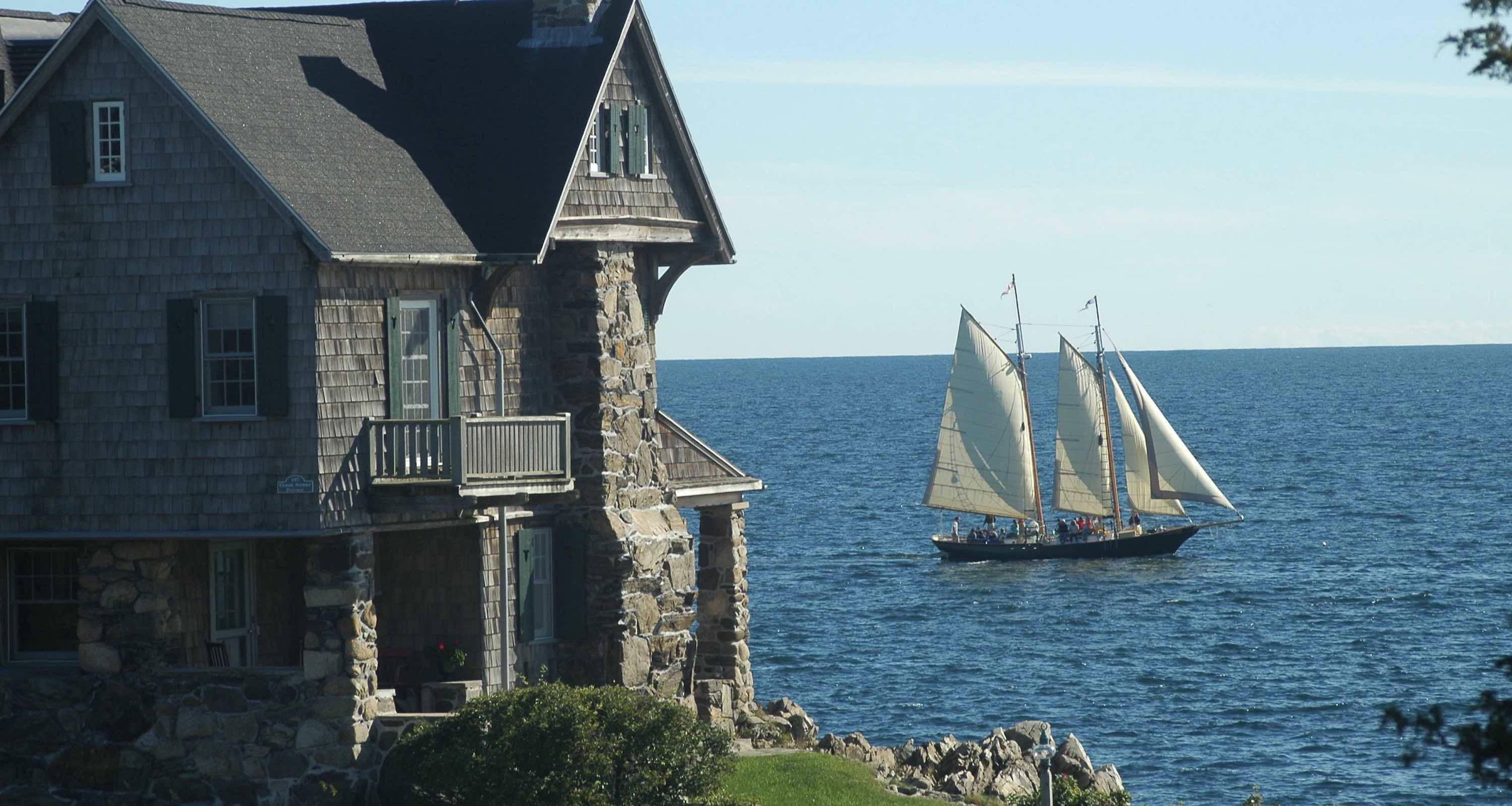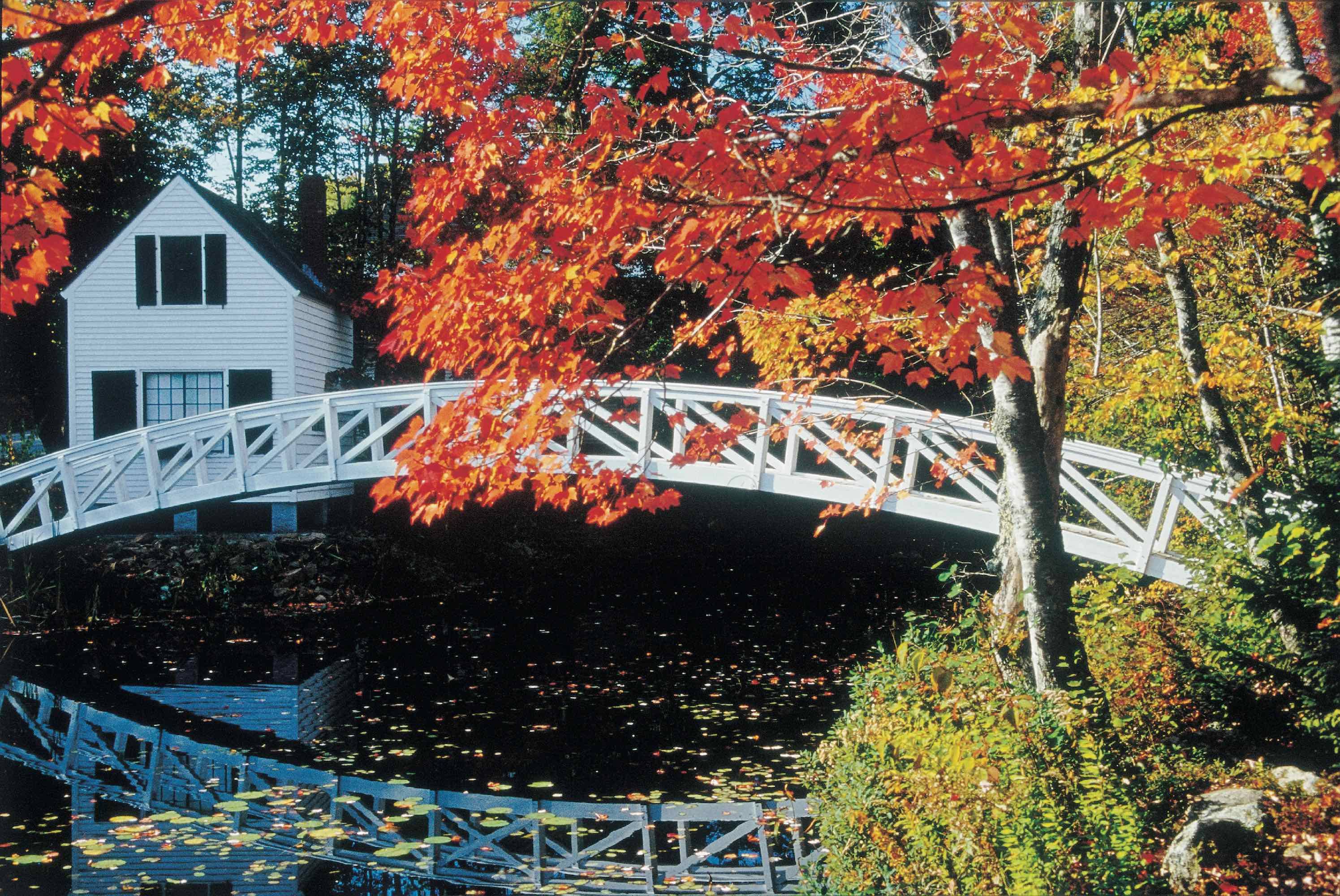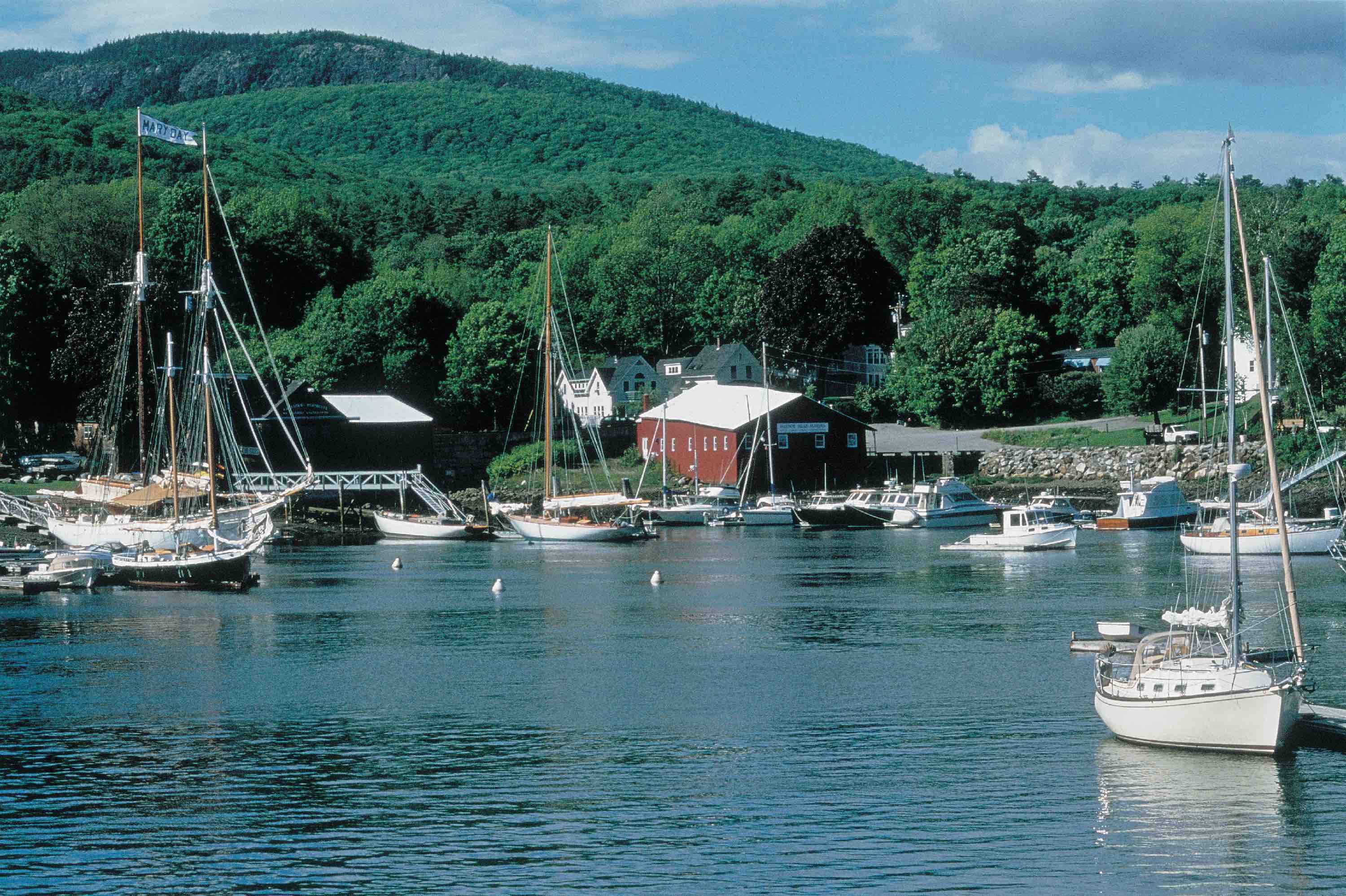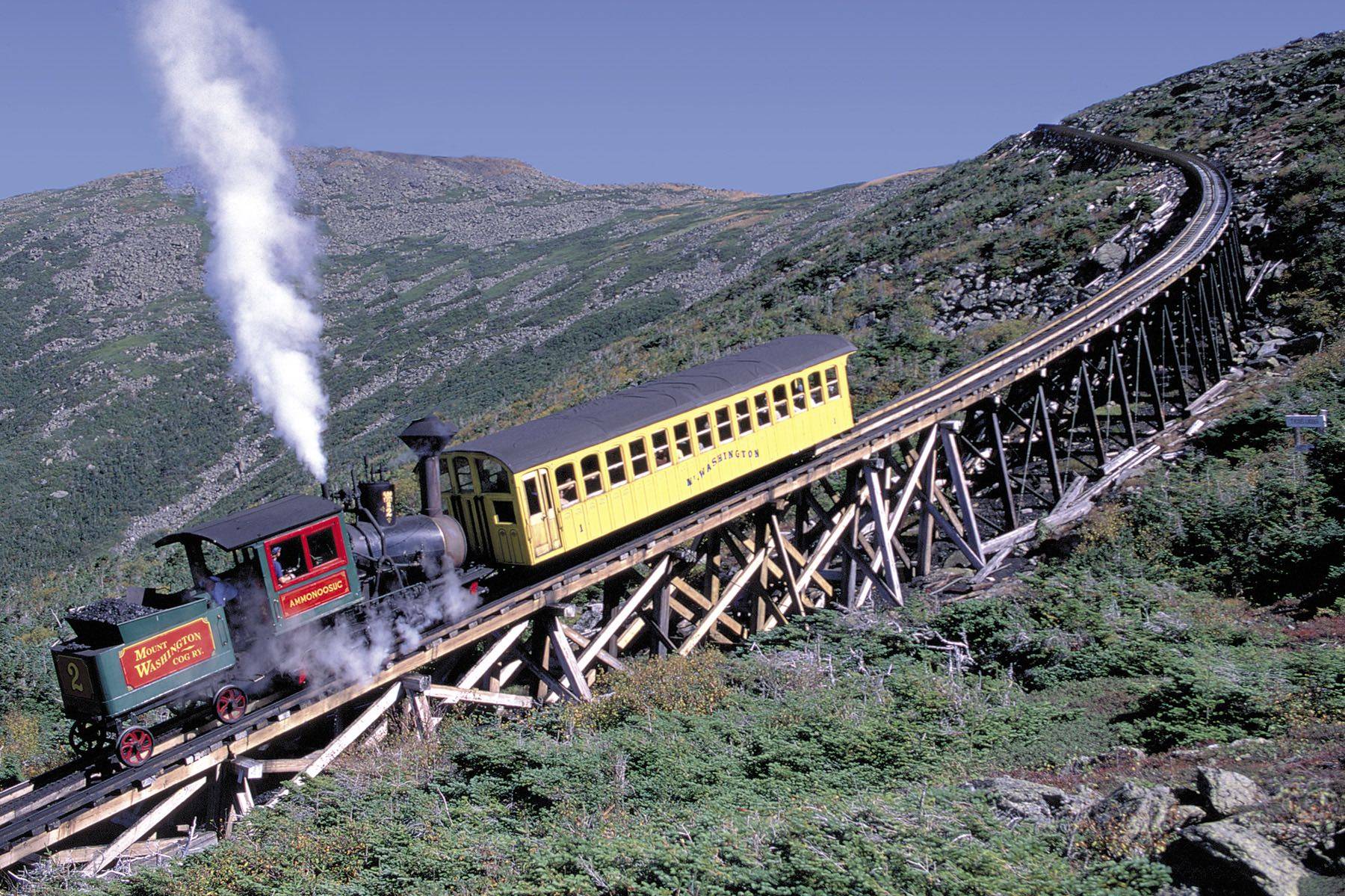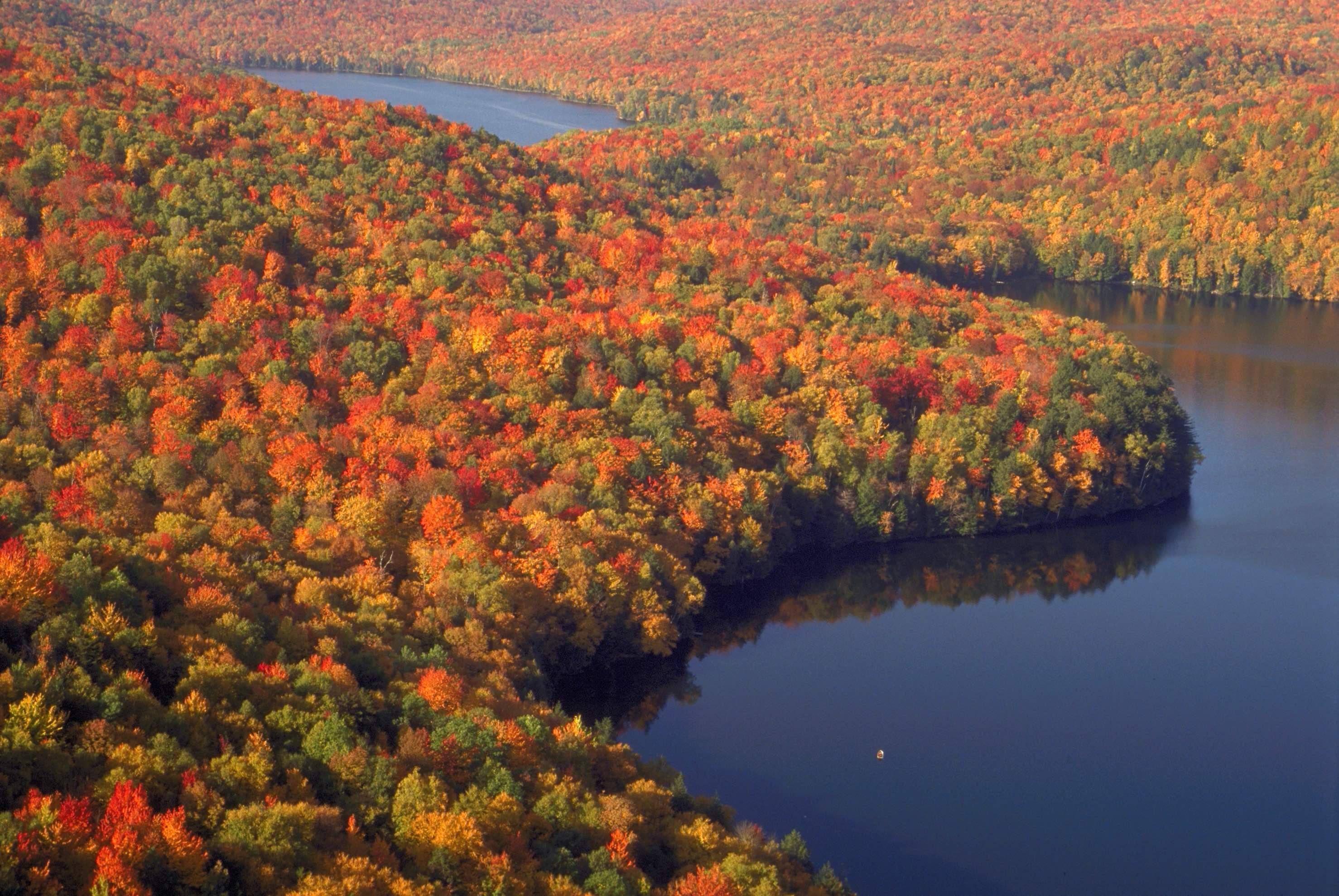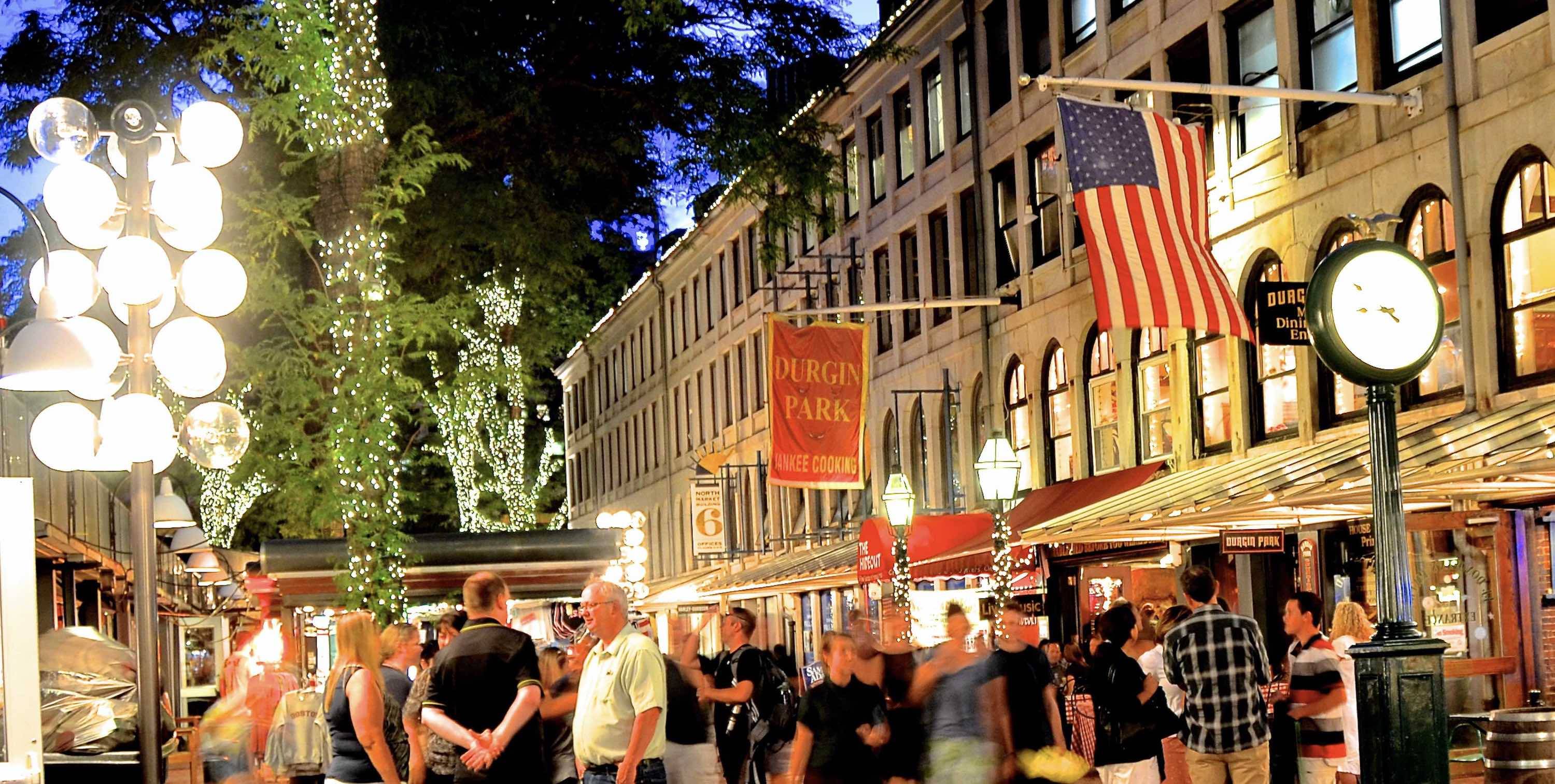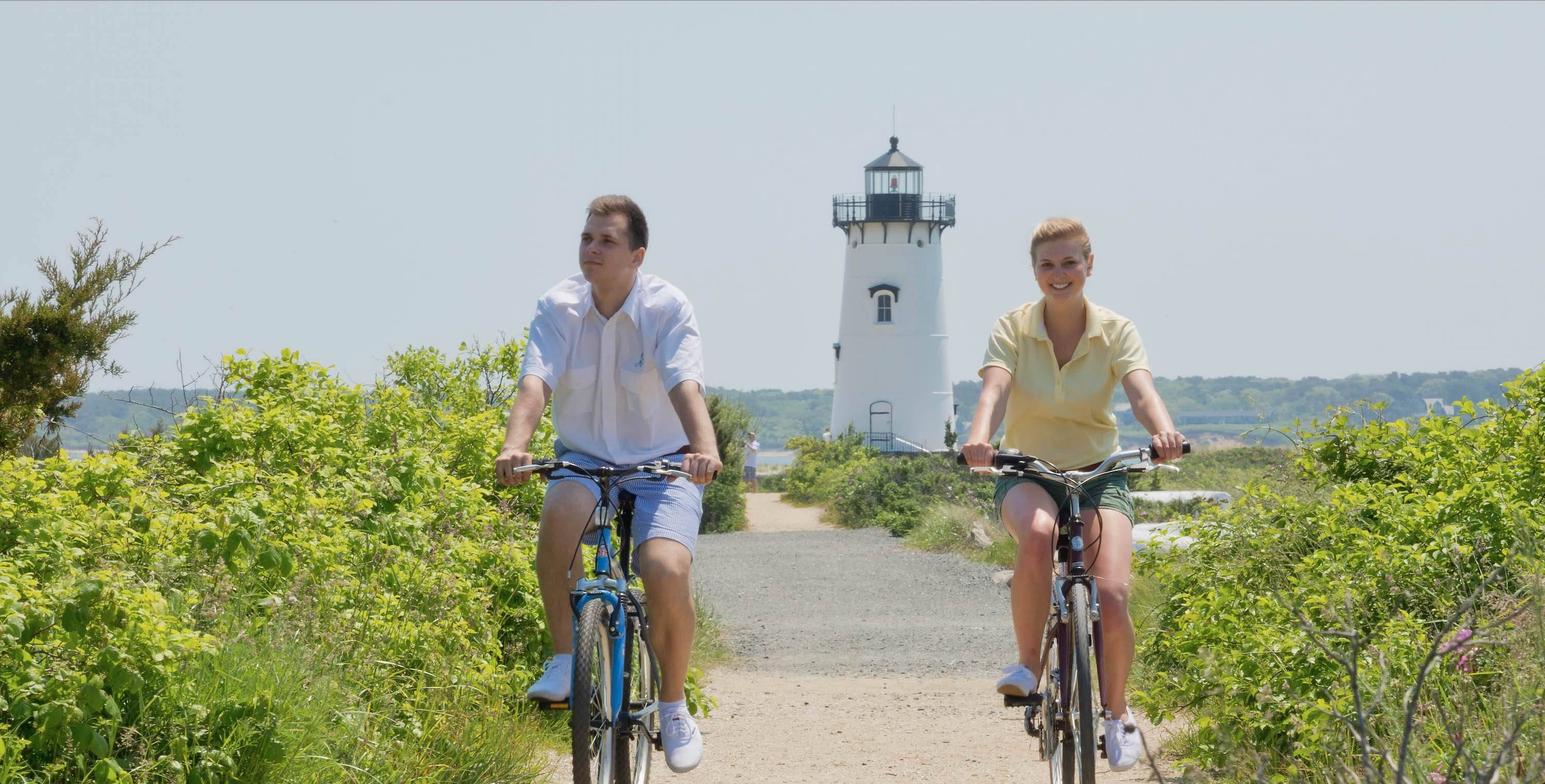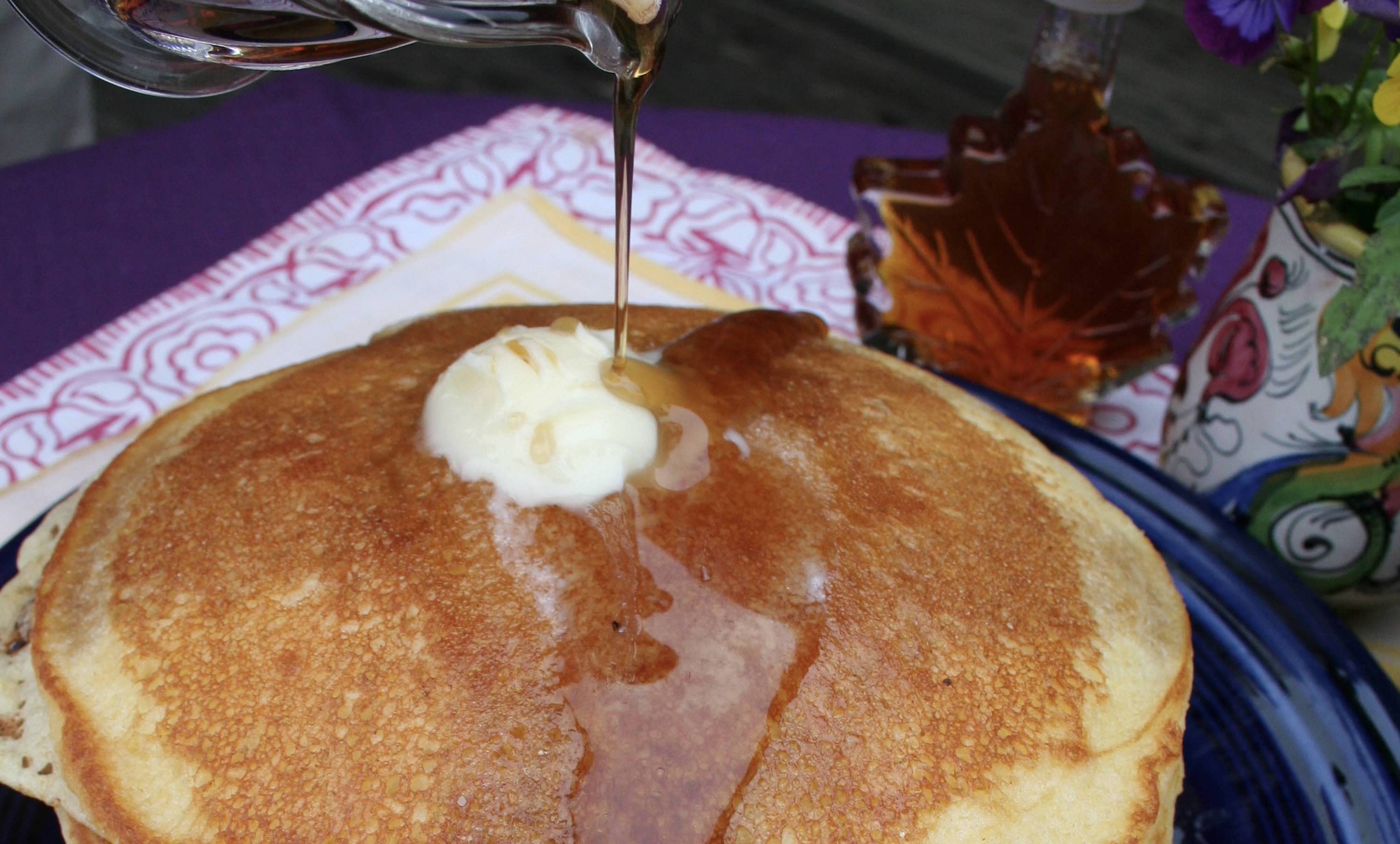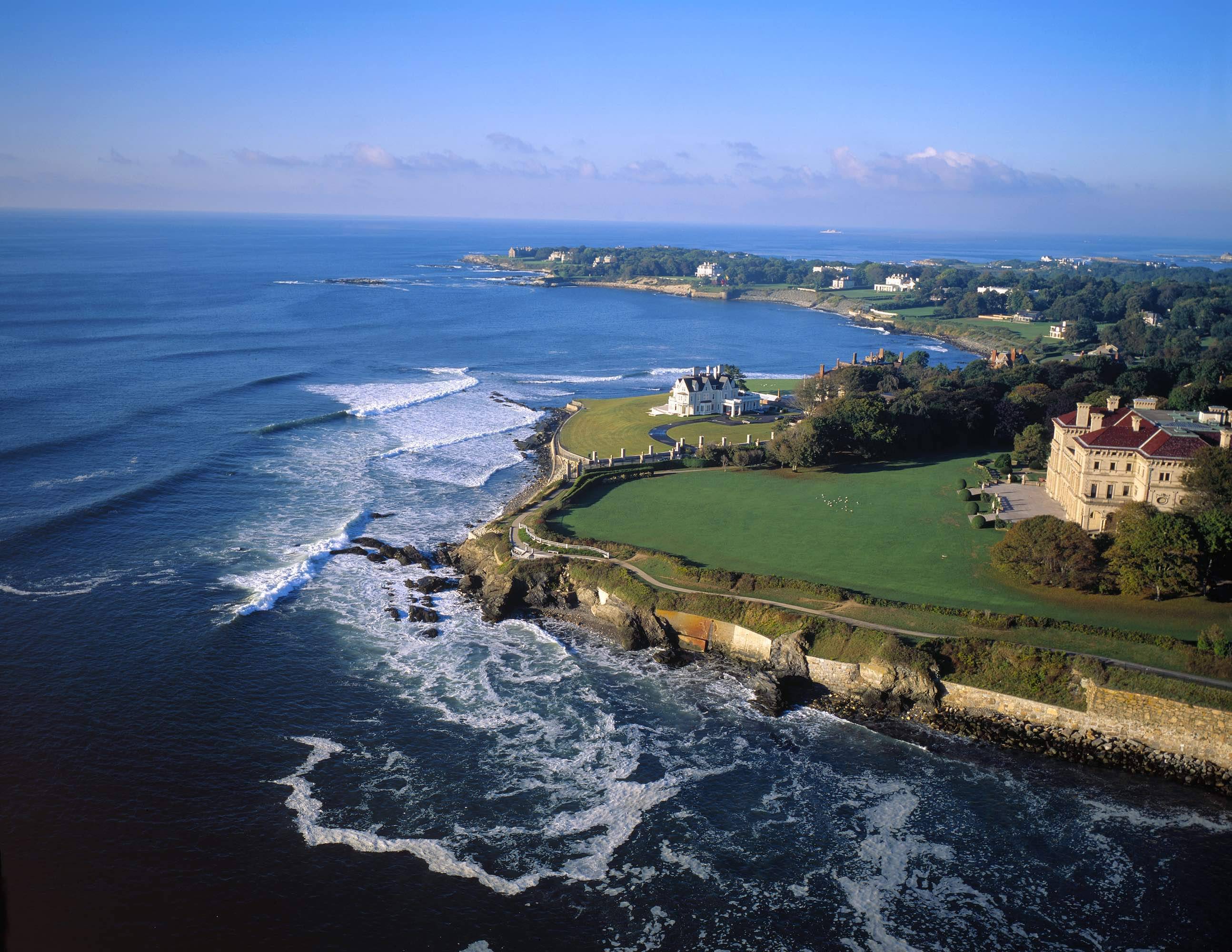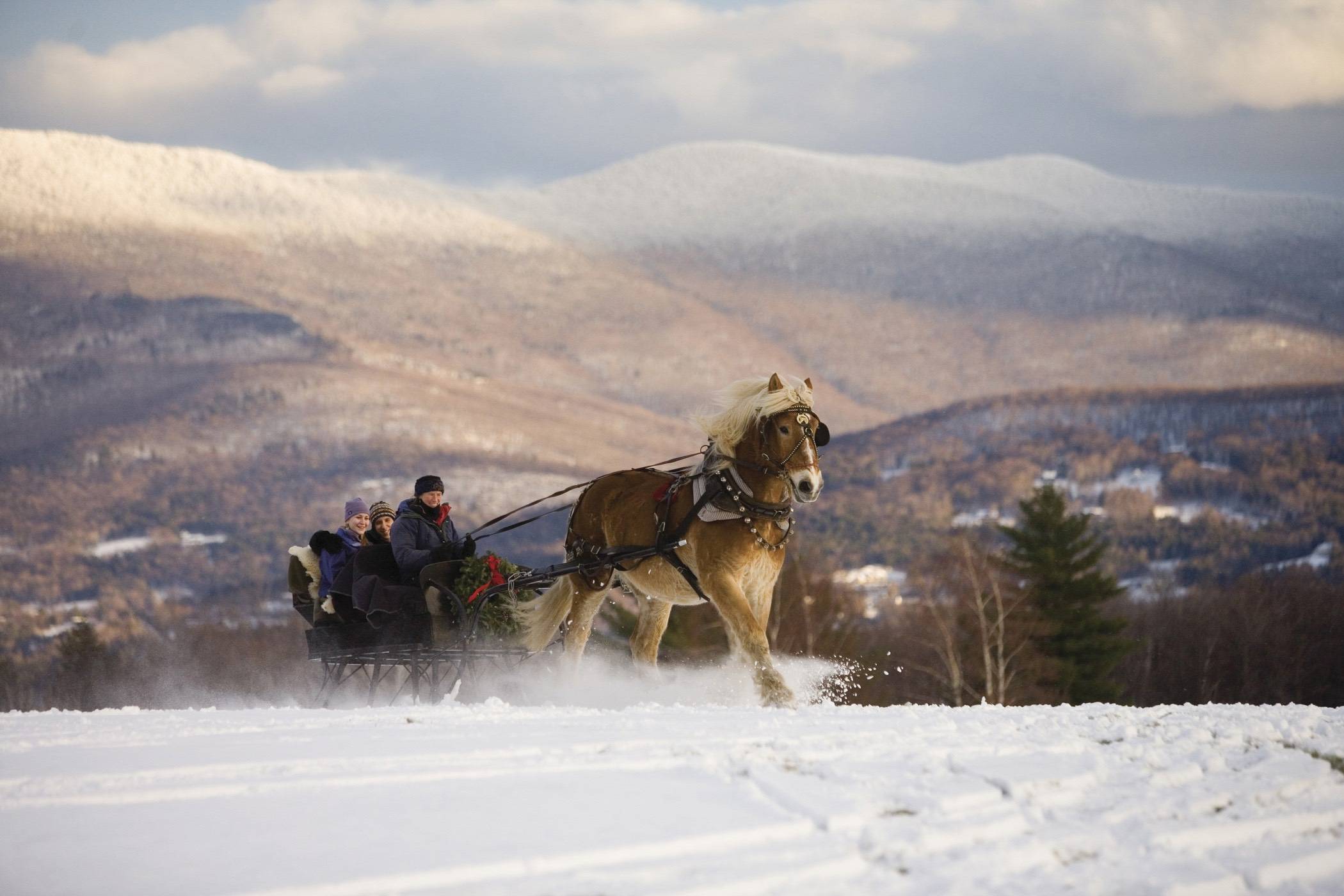 Welcome to Boston, the Cradle of American Liberty. Upon arrival at Logan International Airport, transfer independently to your hotel where will you will meet your Tour Director.
Meals Included: Ro
The Midtown Hotel
Boston's Affordable Alternative in the Heart of Back Bay!Centrally located in downtown Boston, The Midtown Hotel blends comfort and convenience with affordability. This moderately priced hotel, nestled in the heart of Boston's Back Bay, puts the city at your doorstep.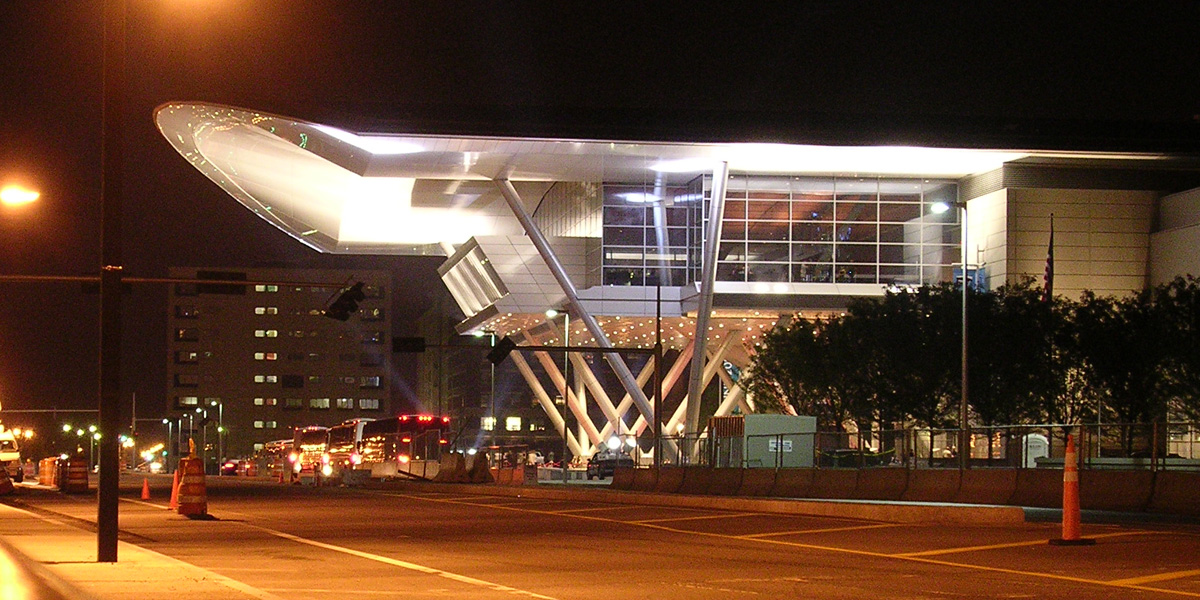 Along the route north of Boston lies almost four centuries of history as well as some of the East Coast's finest beaches and seascapes. Your first stop today is Salem, the site of the infamous 17th century witch trials and birthplace of American novelist Nathaniel Hawthorne. Continuing along the coast you'll stop to gaze at Cape Neddick "Nubble" Lighthouse, the most photographed lighthouse in America. Passing through Portsmouth, the oldest community in New Hampshire known for its thriving fishing community and historic buildings, your next stop will be Kennebunkport. Kennebunkport is home to the palatial summer estates of prominent politicians, including the 41st U.S. President, George Herbert Walker Bush. From Kennebunkport it's on to Portland, Maine's largest city and home to the state's oldest lighthouse and one of its most beloved. This evening, join us for a traditional lobster dinner (optional).
Best Western Merry Manor Inn
Welcome to the Best Western Merry Manor Inn where the service is friendly and the accommodations are comfortable and affordable. This Maine Best Western hotel offers convenient access to many local attractions, shopping and dining options in and around Portland. Guests staying at this Portland hotel will enjoy charming guest rooms featuring cable satellite television with HBO® and free high-speed Internet access. Fireplace suites are also available for those guests that want to indulge.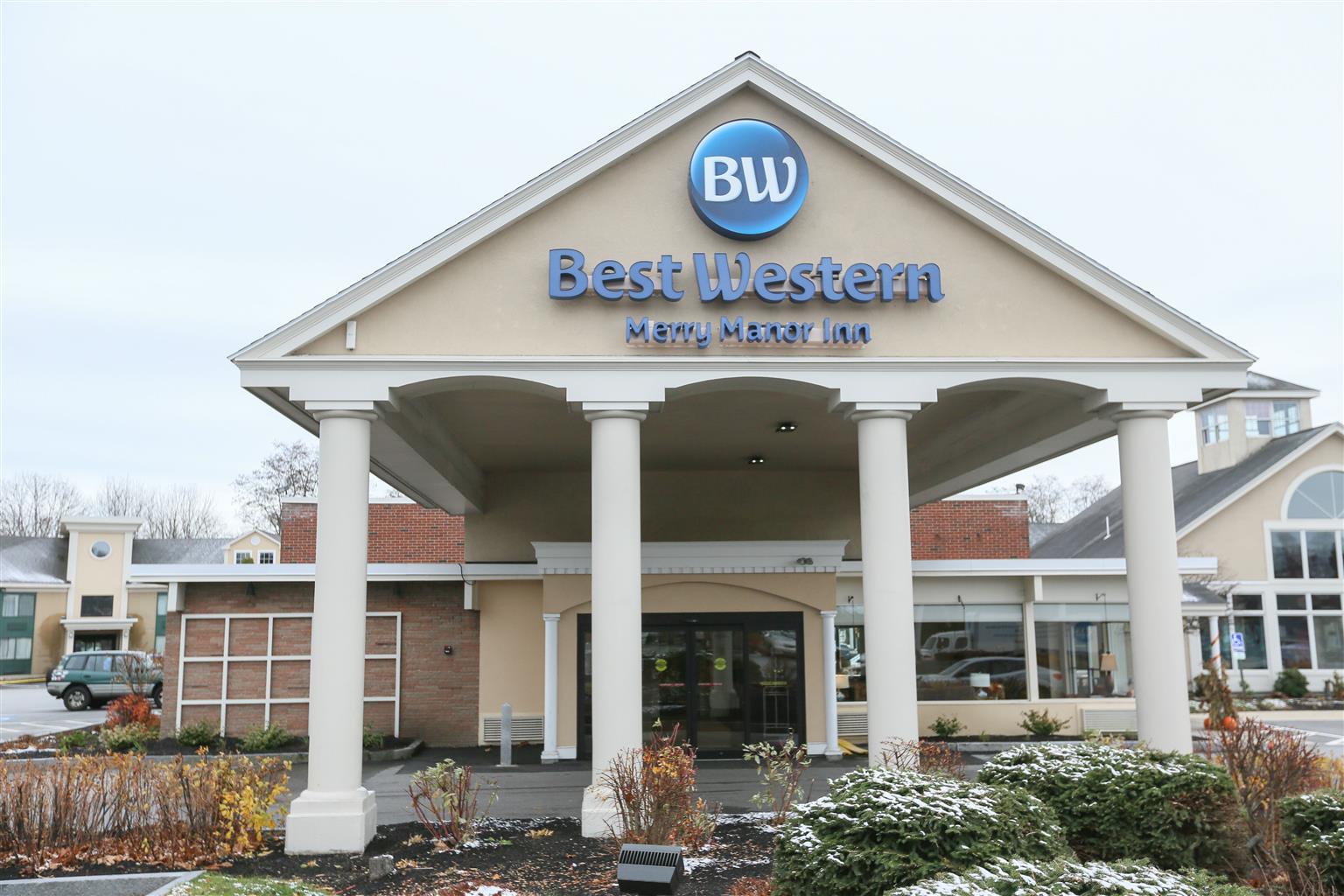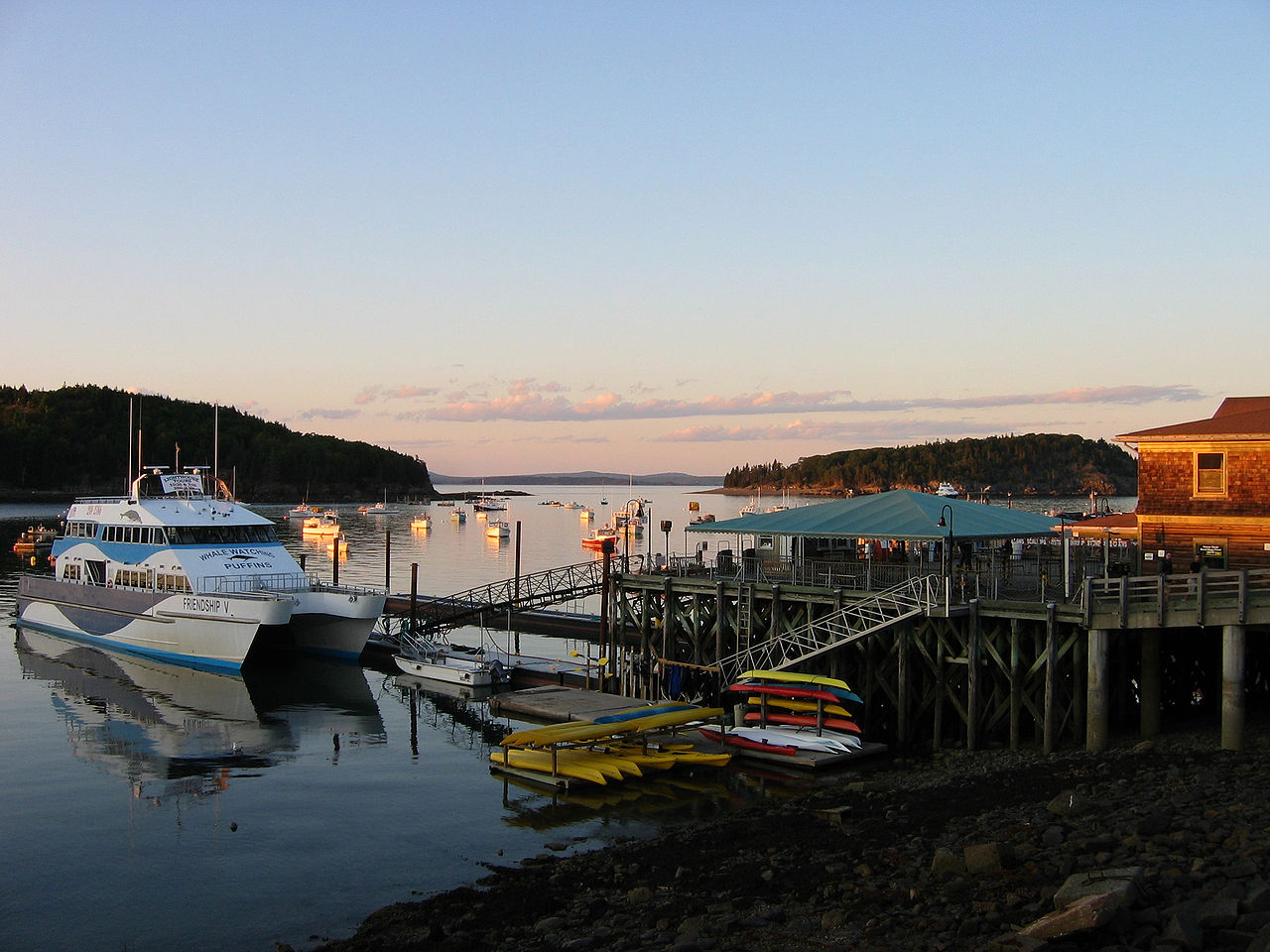 The drive northeast on Route 1 from Portland to Bar Harbor is nothing short of enjoyable. Out the window you'll see the state's jagged coastline and rocky beaches lapped by rhythmic waves of the Atlantic. You'll pass through quaint villages where local fishermen mark their grounds with colourful buoys prior to arriving in the small town of Bar Harbor. Known for its stunning coastal beauty, Bar Harbor has a world renowned ambiance that blends seashore community, Downeast character, and the famous Maine Lobster. This evening, a classic New England Clam Bake brings the shore straight to your table (optional).
Wonder View Inn
The Wonder View Inn is a pet friendly property that sits high on a hilltop offering one of Bar Harbor premiere hotel locations. Our property has a twenty-four hour front desk, daily housekeeping, outdoor heated pool, and beautifully manicured grounds in which you can enjoy playing volley ball and horseshoes, or take a relaxing stroll with your dog. The entire property has FREE wireless internet and many of our rooms offer views of Frenchman Bay and surrounding islands. Not only are we a minute from downtown Bar Harbor and Acadia National Park but we also offer superb dining on property at our Looking Glass Restaurant which offers spectacular panoramic views of Frenchman Bay.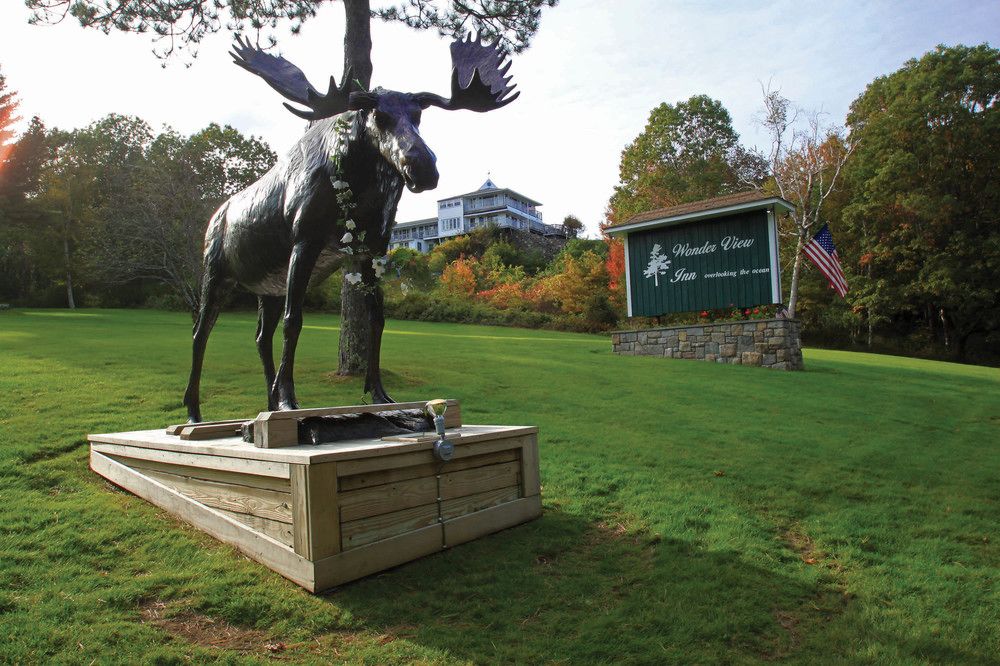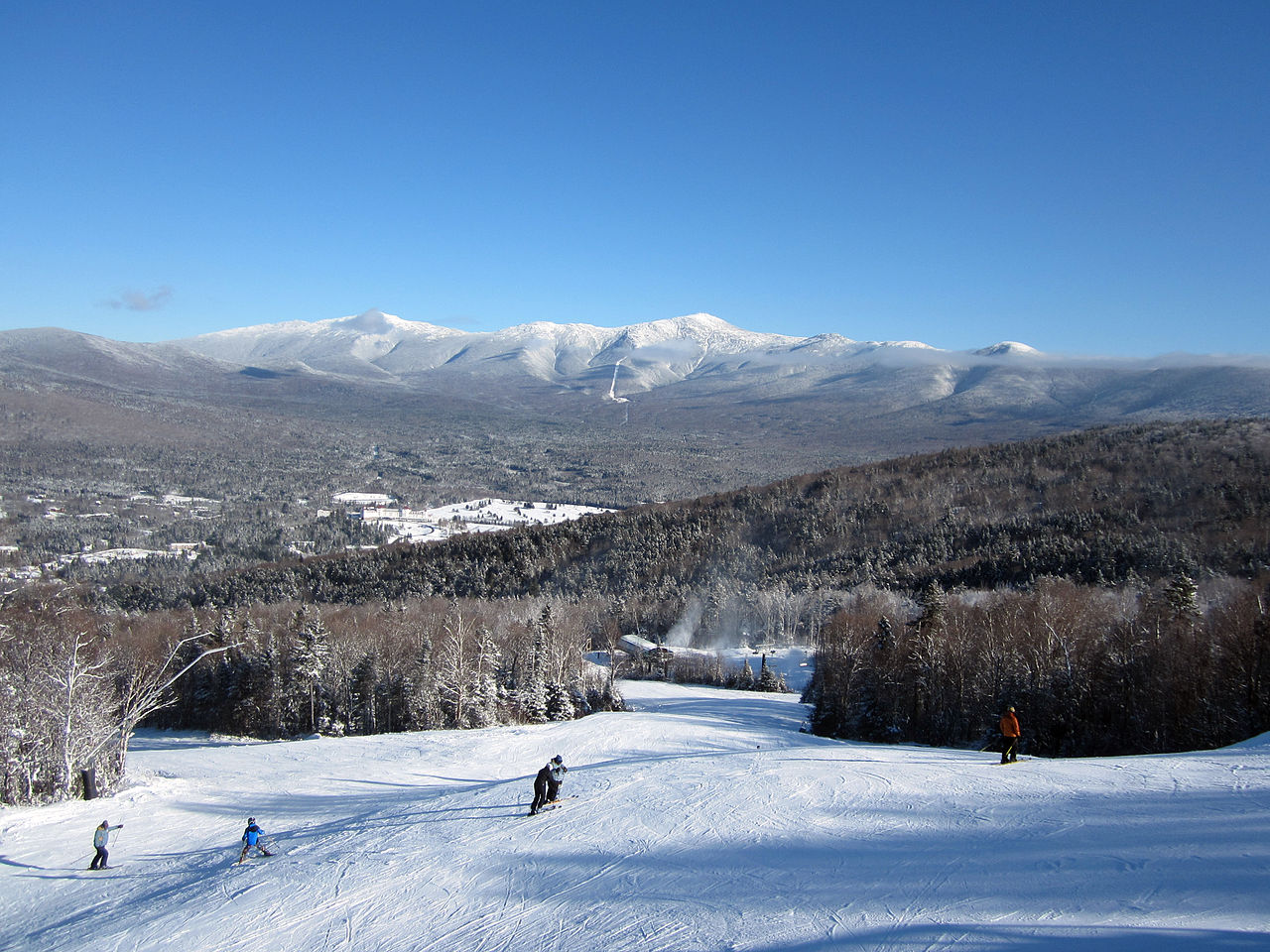 Your journey today takes you inland towards the spectacular scenery of the White Mountains, the "rooftop of New England," whose landscape is dotted with enchanting covered bridges, picturesque towns and villages, and historic sites. En route experience breathtaking mountain vistas, pristine forestry and world renowned foliage.
THE LODGE AT BRETTON WOODS
The Lodge at Bretton Woods is a luxurious 3-star hotel set in a prime location in the center of Bretton Woods. Local places of interest include Bretton Woods Mountain Resort.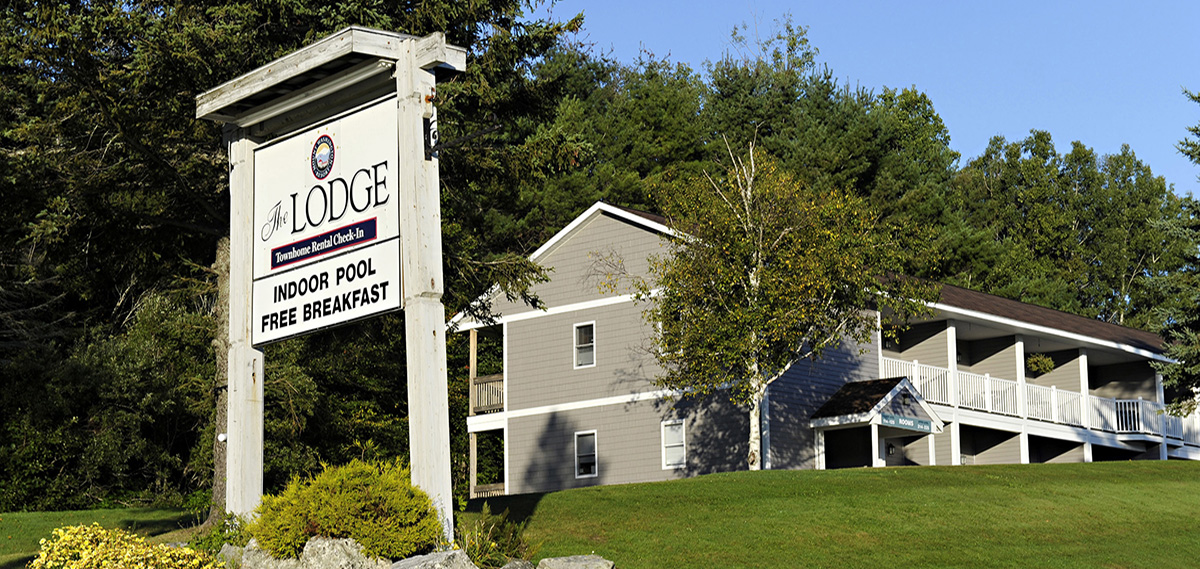 Today, traverse the White Mountains that divide the states of New Hampshire and Vermont to Stowe, a classic 200-year old village nestled beside Vermont's highest peak, majestic Mt. Mansfield. Continue through Burlington on Lake Champlain and stunning views of open meadows, farmlands and forests to Vermont's Green Mountains. With their dense forests, the Green Mountains are home to bears, moose, wild turkey, and deer.
Best Western Inn & Suites Rutland-Killington
Property Location Located in Rutland, Best Western Inn & Suites Rutland-Killington is in a rural location and close to Norman Rockwell Museum and Hathaway Farm. This family-friendly hotel is within close proximity of Rutland Country Club and Rutland Regional Medical Center.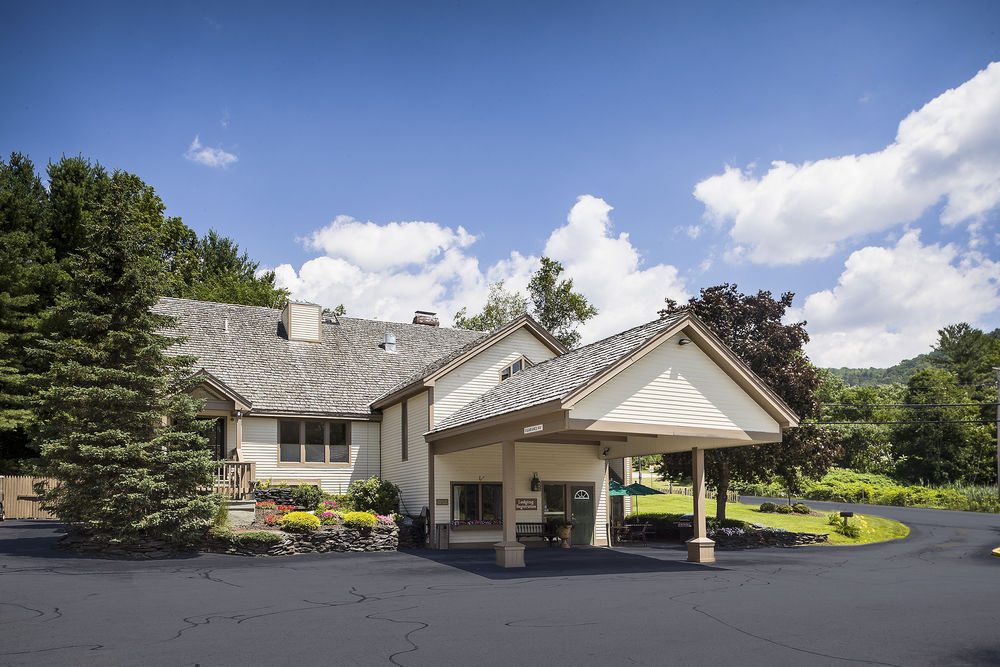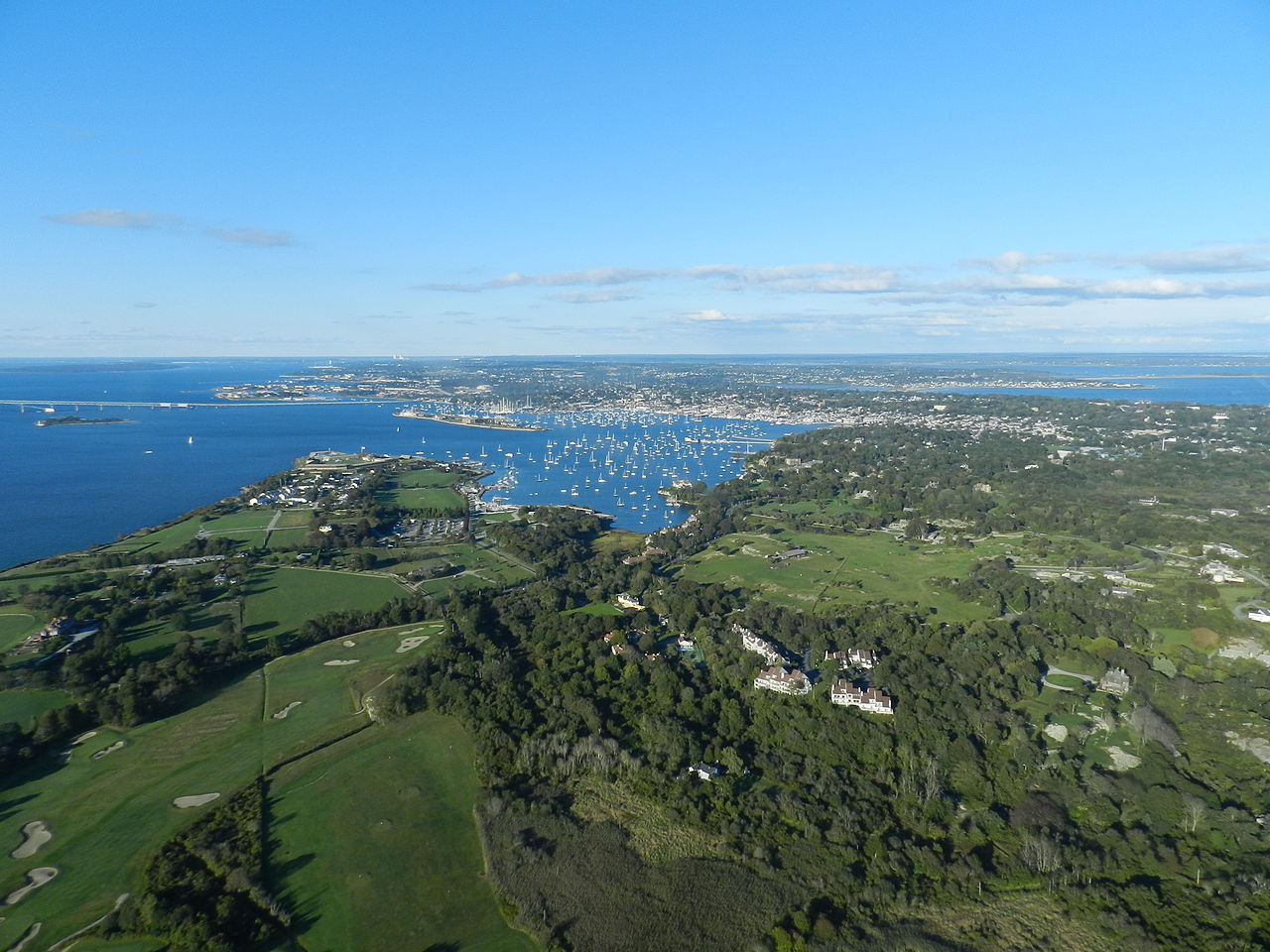 Leaving Vermont, you'll enter the smallest state in the Union, Rhode Island. Home to spectacular coastal scenery and awe-inspiring architecture, Newport is considered by many a shining gem in the coastal crown of New England. And nowhere is Newport's natural beauty more on display than on its Cliff Walk. Here, between the pounding surf of the Atlantic Ocean and sprawling lawns, sit the famed Gilded Age mansions that once were the summer playgrounds for socialite families such as the Astor's and Vanderbilt's. Visit one of these opulent mansions for a glimpse into the lavish lifestyle of the privileged from a bygone era.
Holiday Inn Express Middletown Newport
Property Location With a stay at Holiday Inn Express Middletown / Newport in Middletown, you'll be close to Newport Vineyards and Naval War College Museum. This hotel is within close proximity of Newport Grand Casino and Prescott Farm.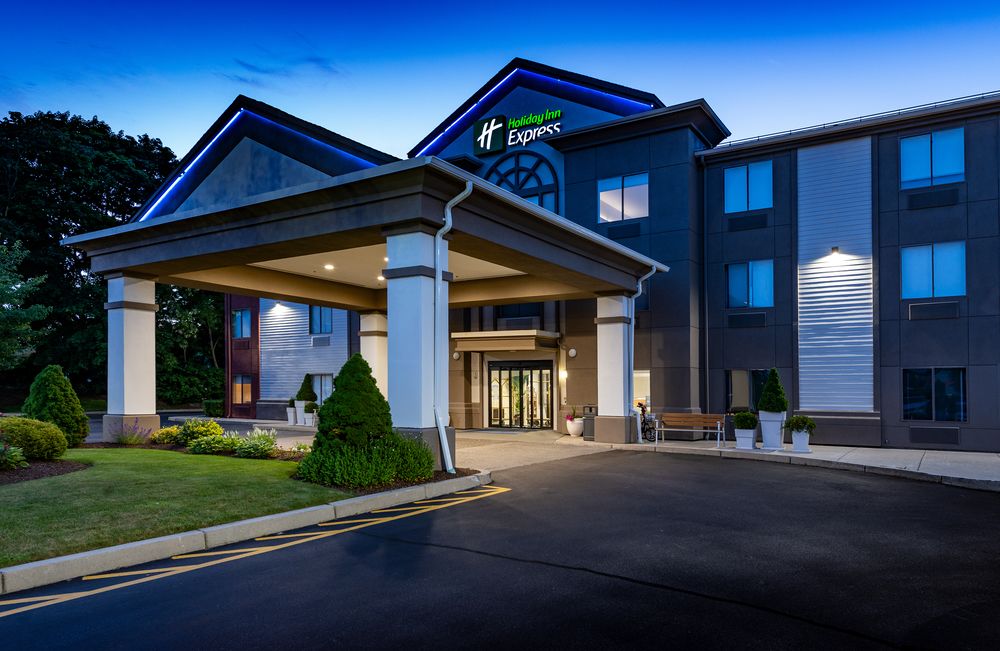 From the opulence of Newport you'll continue to the unspoiled natural beauty of Cape Cod where picturesque beaches with high sand dunes, never-ending sea, lighthouses rising along the coast, and gorgeous sunsets await.
Cape Codder Resort and Spa
Property Location When you stay at Cape Codder Resort and Spa in Hyannis, you'll be in a shopping district and convenient to Hyannis Golf Course and Barnstable Performing Arts Center. This spa resort is within close proximity of Coast Guard Heritage Museum and Barnstable Old Gaol.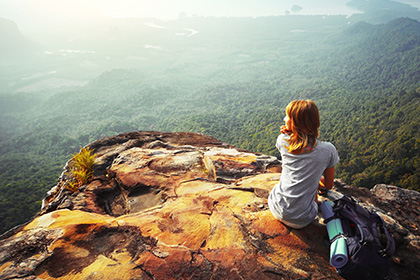 A short 45 minute ferry ride from Cape Cod, Martha's Vineyard is the jewel of New England. Spread over 100 square miles are six towns, each with its own proud history and unique character, historic sea captains' homes, charming gingerbread cottages, a quaint fishing village, five majestic lighthouses and the nation's oldest operating carousel. While exploring miles of pristine beaches, dramatic clay cliffs, rural landscapes and picturesque waterways you'll find Martha's Vineyard is more than just lobsters and clams.
Cape Codder Resort and Spa
Property Location When you stay at Cape Codder Resort and Spa in Hyannis, you'll be in a shopping district and convenient to Hyannis Golf Course and Barnstable Performing Arts Center. This spa resort is within close proximity of Coast Guard Heritage Museum and Barnstable Old Gaol.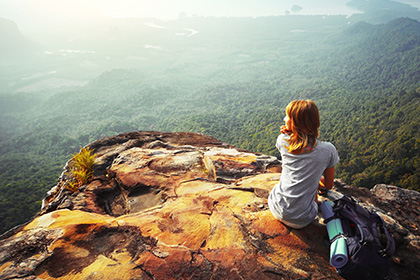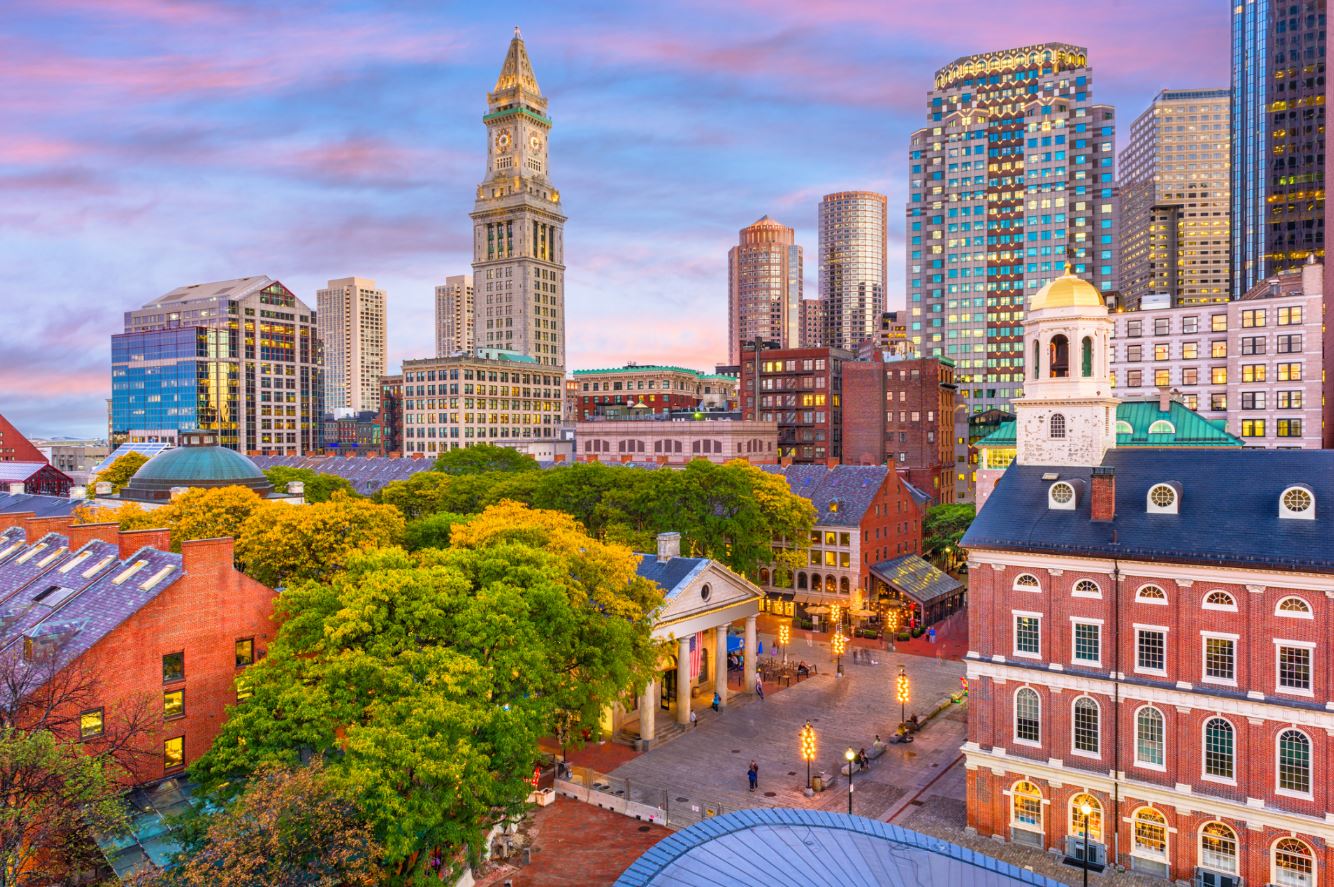 Today begins with a visit to Plymouth, the town where English colonists first made a home in New England. See Plymouth Rock, where according to tradition the passengers of the Mayflower first set foot in the "New World," views of Plymouth Harbor and the Mayflower II, a replica of the original Mayflower (onboard admission not included). Returning to Boston, you'll retrace the steps of the Freedom Trail which may include a stroll beside Boston Common, King's Chapel, the Boston Massacre site, and numerous pubs and taverns where America's Founding Fathers toasted freedom. Enjoy lunch at one of Boston's many restaurants where you may wish to try a steaming hot cup of traditional New England Clam Chowder (optional). Afterwards, explore Quincy Market, Boston's first marketplace from the 1800's, now home to boutiques, cafés and shops.
FOUR POINTS BY SHERATON BOSTON LOGAN AIRPORT
Four Points by Sheraton Boston Logan Airport is five miles from BOS. We're also just a mile away from the Blue Line T-Station, where guests can take the subway and arrive in downtown Boston to shop, sightsee, and explore.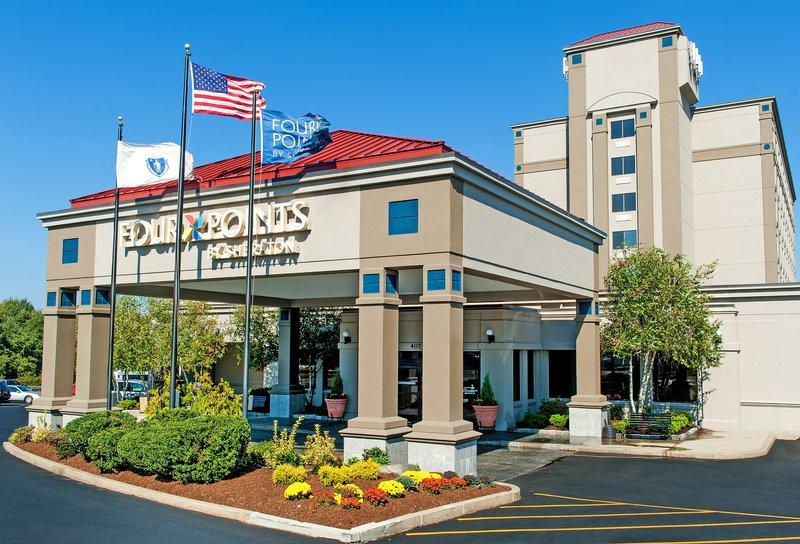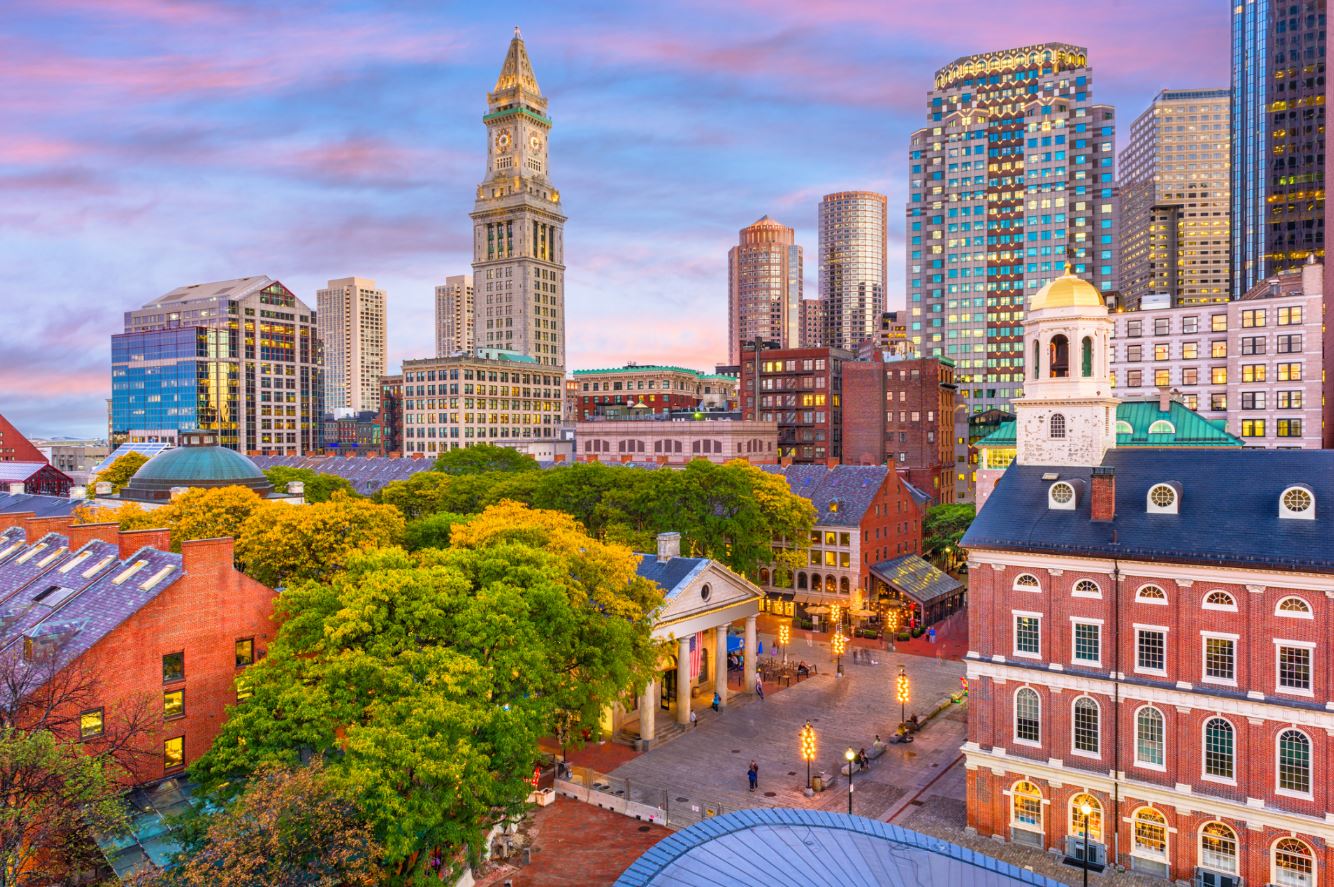 Transfer independently to Logan International Airport for your departure flight.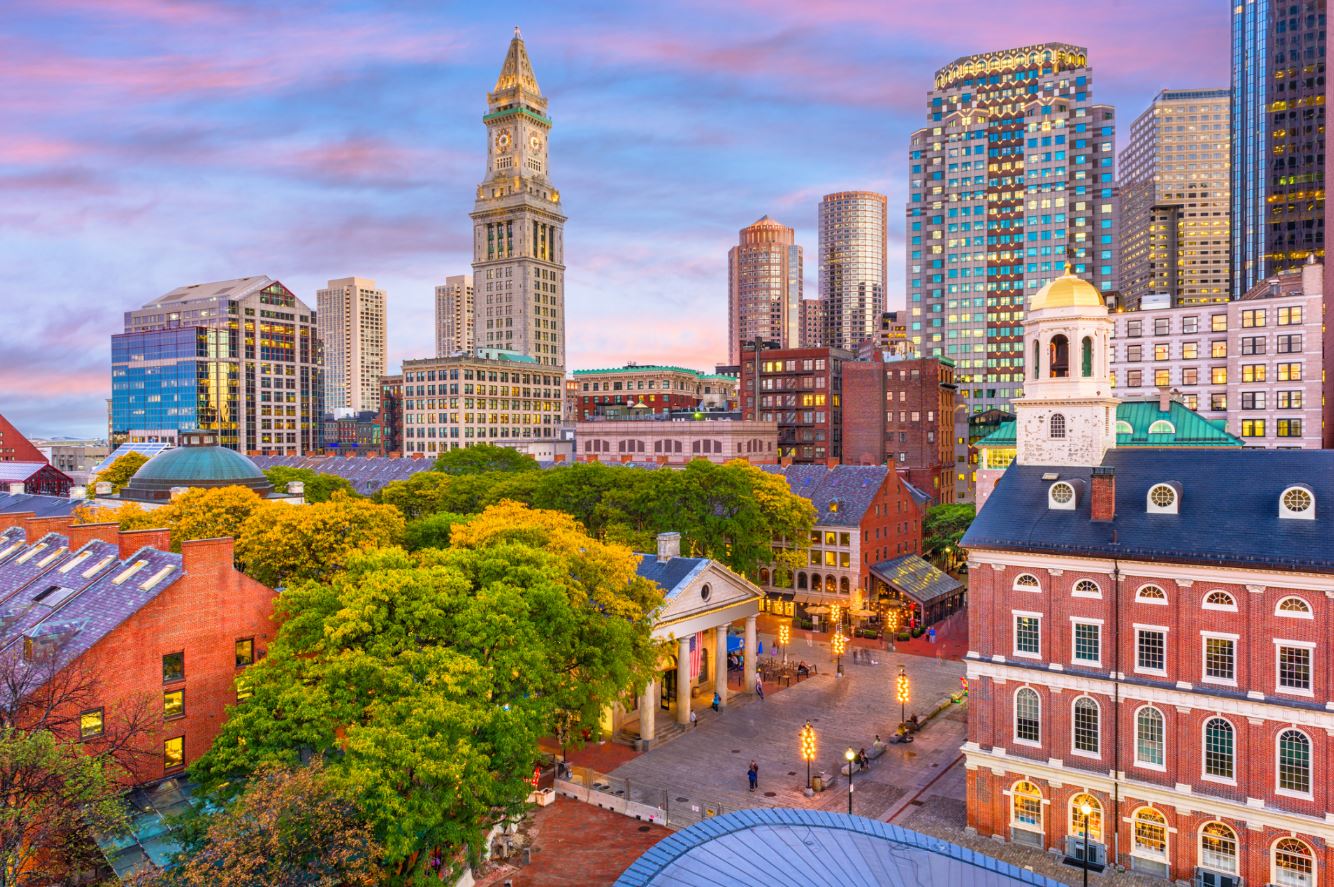 TOUR HIGHLIGHTS
Complimentary breakfast*
Capture New England's coastline and perhaps Instagram one of America's most photographed lighthouses
Drive through Kennebunkport, a Summer retreat for American political elites
Experience that natural wonder of Acadia National Park and traverse to the top of Cadillac Mountain
Witness the fall foliage change colours as you drive through Vermont's White Mountains
Ride the Cannon Mountain Aerial Tramway for spectacular views (weather permitting)
Savour the flavours of famed Vermont cheese and sweet maple syrup
Take in the culture of America's Quakers with an up-close tour of the Hancock Shaker Village
Relive the splendour and opulence of America's Gilded Age with a Mansion tour in Newport
Go back to the beginning of the American colonies with a photo opportunity at Plymouth Rock, landing spot of the Mayflower
Retrace the start of the American Revolution by experiencing Boston's historic Freedom Trail
EXPERIENCE MORE ( OPTIONALS )
Dine like a local at a Maine boiled lobster dinner
Enjoy the flavours of a traditional New England Clambake
Hop aboard a ferry to another all American summer retreat, Martha's Vineyard, where you can bike along the scenic coastal pathway (weather permitting)
Enjoy lunch at the famous Von Trapp Lodge, a unique mountain resort surrounded by beautiful fall foliage
Hop aboard one of New England's First and Finest Whale Watch vessels and enjoy Marine Life Adventures
Visit the grounds of renowned Harvard University followed by a farewell dinner in Boston