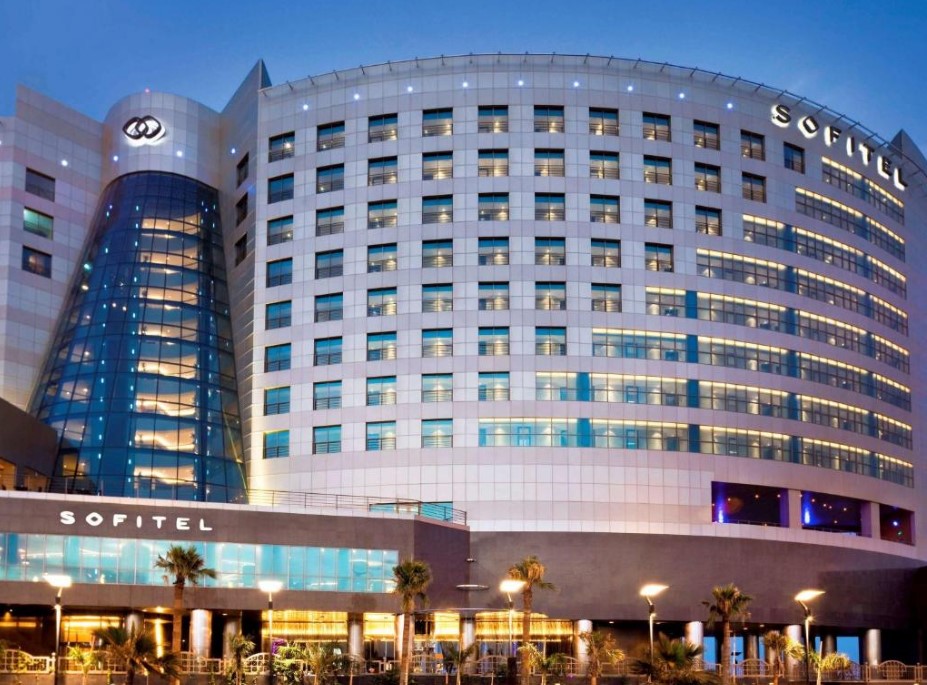 Sofitel Al Khobar the Corniche
14 Nights - 2 Adults
Luxury Sea View Room, Breakfast
French luxury and local cuisine in the world's most exciting city
The magnificent 5-star Sofitel Al Khobar the Corniche hotel is a triumph of contemporary architecture. The spectacular lobby features dazzling panoramic elevators overlooking the Arabian Gulf and the beautiful Corniche seaside promenade. Luxury is the key word for this hotel located in the heart of the vibrant city of Al-Khobar with its thriving business district and convention centre. Free WIFI, amazingly modern décor and superb amenities: all are yours when you stay at the Sofitel Al Khobar.
Check into the Sofitel Al Khobar the Corniche and discover a perfect balance between inner serenity and outer excitement! The hotel is located on Khobar's Corniche, just minutes from Al Khobar's bustling business district, the thrills of Prince Mohammed bin Fahd Amusement Park, and boating pleasures at Half Moon Bay. If your passion is shopping, the Mall of Dhahran boutiques await you. Or visit the many attractions of Bahrain, just a 40-minute drive away.
Departure Airport: London, United Kingdom
Airline: Emirates
Travel: 03DEC22-17DEC22
Book by: 17DEC22
gallery
---
Stroll along the seafront in Al Khobar Saudi Arabia and spot the gleaming façade of Sofitel Al Khobar The Corniche. The modern 5-star luxury hotel gazes over the Arabian Gulf blending French elegance with Saudi spirit.