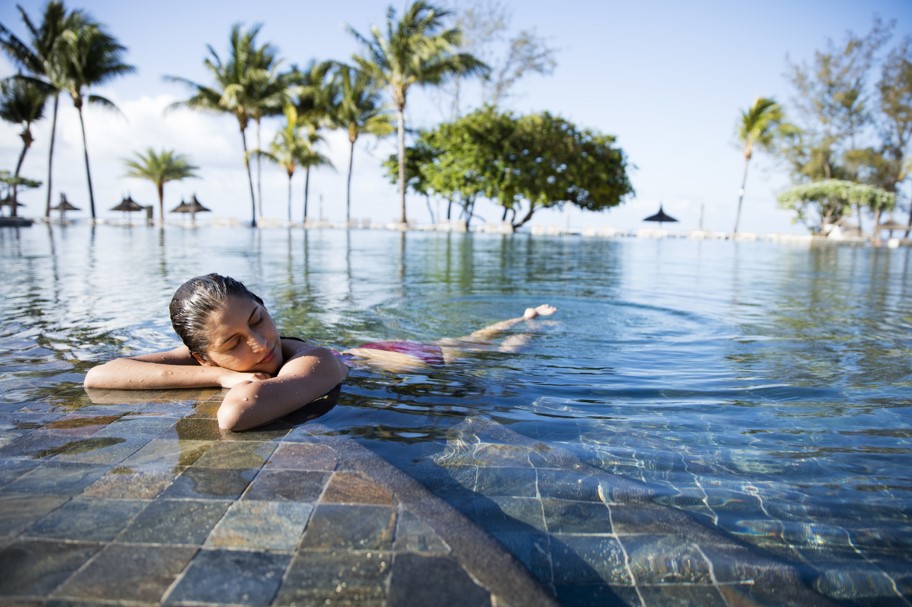 Outrigger Mauritius Beach Resort
12 Nights - 2 Adults
Beachfront Junior Suite, All Inclusive
Surrender your senses to the beauty of Bel Ombre at one of the most exquisite beachfront Mauritius hotels: the Outrigger Mauritius Beach Resort.....brilliant blue sky, sparkling turquoise sea, lush landscapes and gentle ocean breezes. Enjoy the experience of a lifetime by hiking a UNESCO world heritage site or by swimming with the dolphins. Or enjoy a tranquil stretch of private beachfront with powder-white sand.
The resort has it all: relaxation, romance, and fun. Embrace the refinements of a world-class resort with celebrated modern Mauritian cuisine, rum tasting, afternoon tea, and pampering Navasana Spa. Toast the blushing sunset with lively sega music, fly high on a kitesurfing spree or discover the preserved lagoon home to more than 70 species of tropical fishes and hosts corals the envy of other areas in Mauritius.
The beachfront junior suites are the perfect way to enjoy the peaceful setting of Bel Ombre. The room features contemporary wooden furniture with its own lounge with matchless views over the lagoon and come with exclusive access to the Plantation Club Lounge from 8am-6pm daily.
The Plantation Club offers a private pool, outdoor bar and lounge area. Breakfast served with sparkling wine. All-day hot beverages, soft drinks, juices, tea, and non-alcoholic cocktails 8am - 6pm. Snacks throughout the day, afternoon tea and canapés with an open bar offering selected drinks from 5-6pm. Afternoon tea from 3-4pm is served with selected pastries. Daily Open Bar from 5-6pm with the following offerings:
Selection of wine by the glass
A selection of beers
Signature cocktails
All beverages are served with a selection of Canapés.
In the evening, the Plantation Club transforms into a fine dining restaurant open to all the guests of the Resort Club guests are given priority. Prior reservation required.
Departure Airport: London, United Kingdom
Airline: Emirates
Travel: 11SEP22-25SEP22
Book by: 18MAR22
gallery
---
Surrender your senses to the beauty of Bel Ombre at one of Mauritius' most exquisite beachfront resorts: brilliant blue sky, sparkling turquoise sea, verdant landscapes and gentle ocean breezes await at Outrigger Mauritius Beach Resort. Perfect for families and couples alike, the resort is a nature lover's dream that also appeals to connoisseurs of eclectic cuisines and fine wine. Here, guests can choose from a wide variety of pastimes, from a down-winder journey along the palm-lined coast to an exploration of sea life from a glass-bottomed boat.