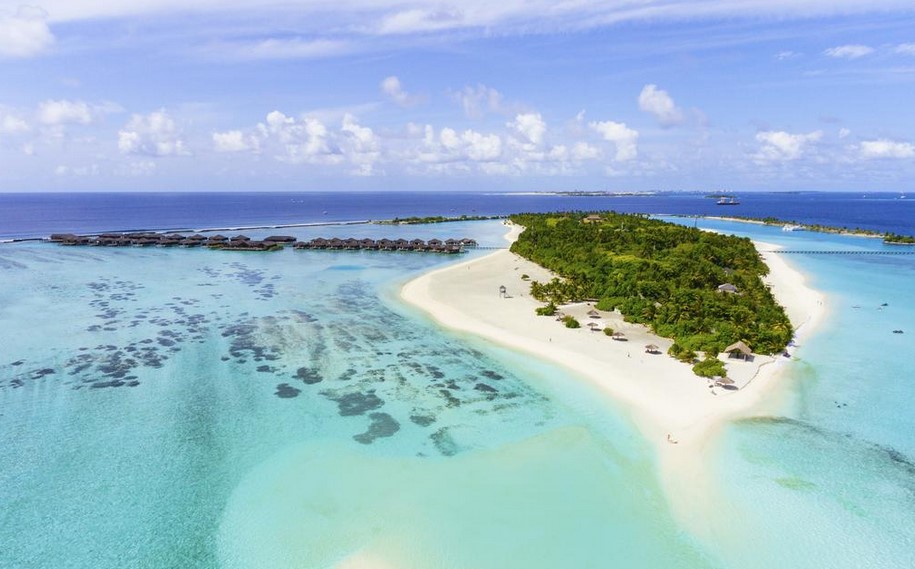 Paradise Island Resort & Spa
12 Nights - 2 Adults
Beach Villas, Half Board
Imagine a secluded island with bright white beaches, a lagoon awash in deep blues and aquamarines, and soaring coconut palms swaying in the breeze. A network of paved pathways winds through the lush grounds, connecting the oceanfront accommodation, gourmet dining spots, sports facilities, and an inspiring spa. This is Paradise Island Resort & Spa - a luxury resort in the Maldives where unforgettable experiences await.
The resort offers a selection of accommodation from spacious bungalows with direct access to the beach to luxury villas with private hot tubs, each one of of the room chooices are designed to help you make the most of your time in paradise.
Paradise Island Resort & Spa is home to a range of different restaurants and bars. Tuck into delicious Italian-inspired cuisine, feast on traditional Japanese dishes, or enjoy a romantic dinner for two overlooking the lagoon.
Plus from deep sea fishing and diving excursions to days by the pool or enjoying a teratment at the spa, there's plenty to keep you and your family entertained here at Paradise Island Resort & Spa.
Departure Airport: Manchester, United Kingdom
Airline: Singapore Airlines
Travel: 19JAN22-02FEB22
Book by: 30JUN21
gallery
---
Paradise Island Resort to be precise, an uncompromising destination of luxury and comfort. Paradise is a place beyond the reach of stressful modern life, a realm of complete relaxation with bliss to be found amid white sands and azure seas. It is a place where nothing stands between you and the bountiful waters of the warm Indian Ocean.