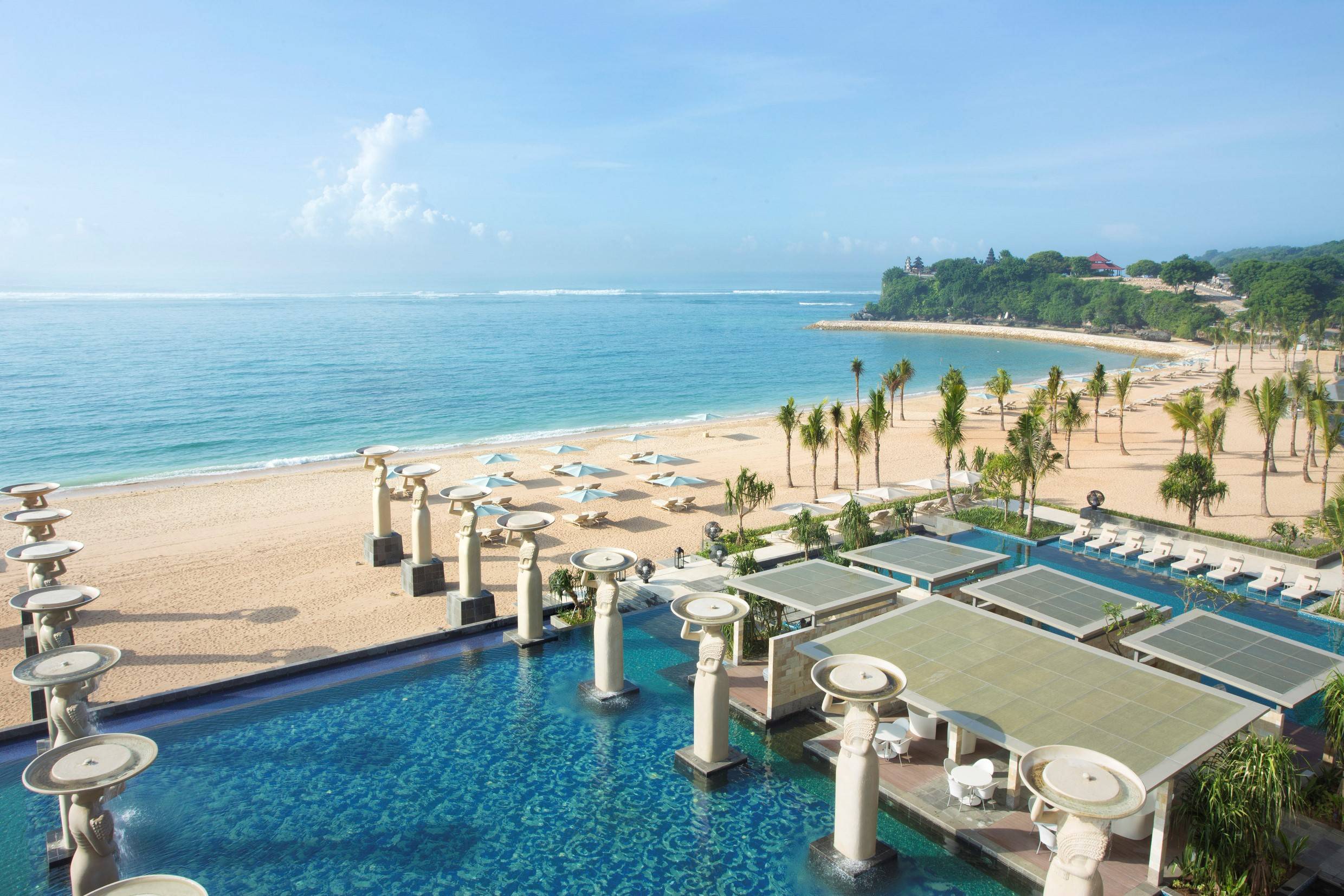 W Dubai - The Palm and The Mulia, Mulia Resort & Villas
Dubai(3 Nights) and Bali(8 Nights)
11 Nights - 2 Adults
Enjoy uninterrupted views of the Arabian Gulf and Dubai skyline as you relax at the W Dubai The Palm. This was the first W hotel in the Middle East and offers the highest level of service alongside top of the range style and taste. The W is a vibrant, lively hotel that hosts well known musical events with famous DJ's. If you are looking for a party atmosphere, you will feel right at home.
Located at a premium beach location, along a secluded white sand shoreline of Nusa Dua, exclusivity and luxury interplay at Mulia Resort.
Renowned as one of the best luxury resorts in Nusa Dua, Bali and in Asia by the likes of Conde Nast Traveler and TripAdvisor, Mulia Resort strives to attest this to every guest.
Mulia Resort's 526 superbly designed guest rooms feature a spacious balcony overlooking the lush landscaped surroundings and pristine white sand beach. Repose as you revel in the signature unrivalled service and genuine Balinese warmth.
Travel: 27OCT21-09NOV21
Book by: 28FEB21
Hotel
W Dubai - The Palm
Dubai, Indonesia
Wonderful Room - Half Board
From 350 guest rooms and suites with uninterrupted views and dreamy amenities to the go-to glow and glamour of AWAY® Spa, the first Escape in the Middle East redefines city getaways: here, you can be in the center of the action without being the center of attention. Set your scene with insider access to sizzling W Happenings on the WET® deck and SoBe rooftop, or elevate epicurean encounters at celebrity chef destination restaurants Torno Subito and Akira Back. Fill up on golden sunshine on the crystalline white sands of our beach – the best on the Palm, a private playground for exhilarating water sports or just basking in year-round summertime fun.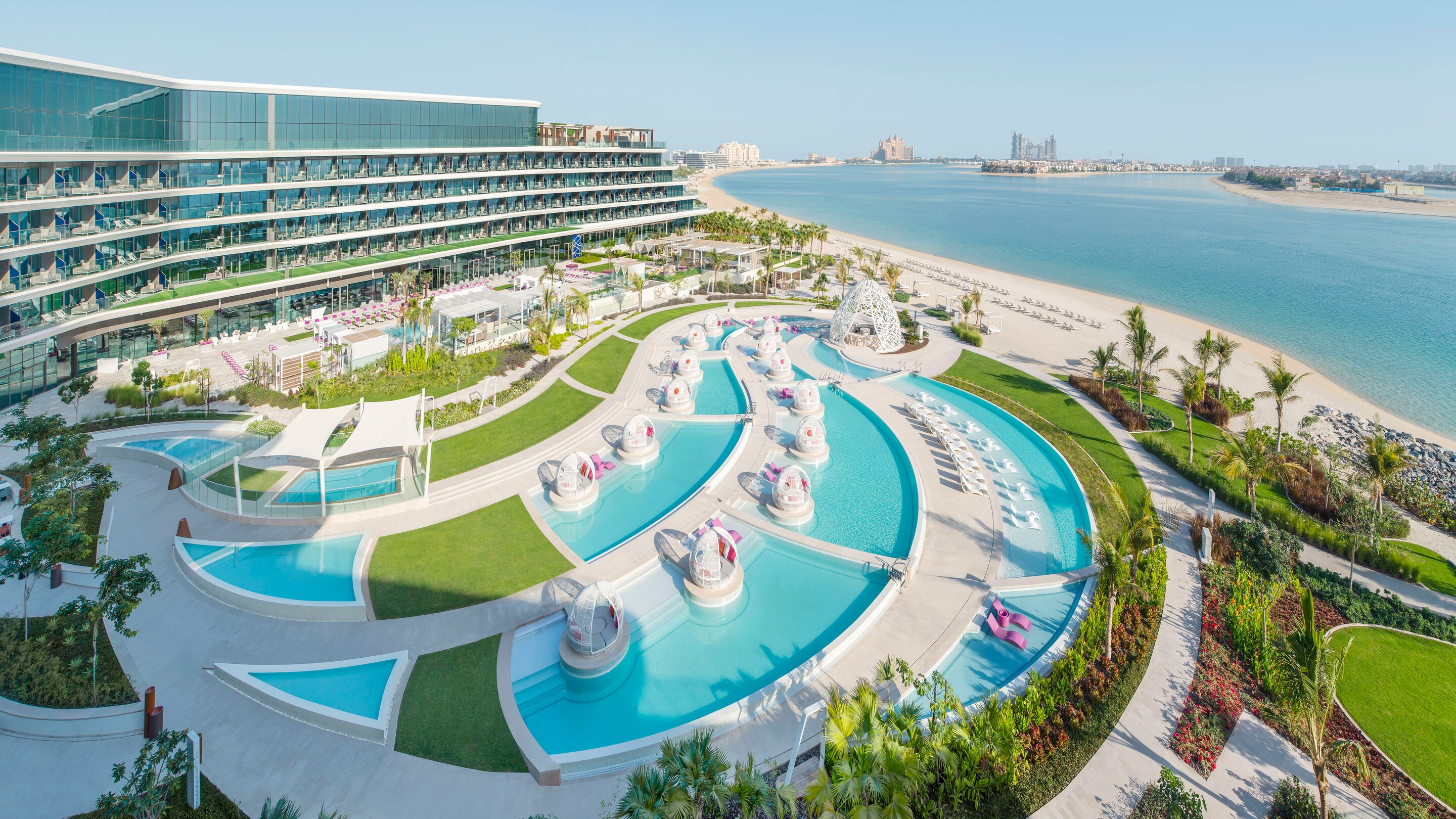 Hotel
The Mulia, Mulia Resort & Villas
Bali, Indonesia
Mulia Grandeur - Breakfast
Wander through private pathways and tranquil gardens to discover a truly transformative escape combining intimate settings with luxurious amenities that transcend conventional villas in Bali. At Mulia Villas, we welcome you to your very own luxury villa – a sanctuary that boasts a private hydrotherapy pool, a day bed as well as a magnificent terrace area set within lush landscapes of the resort gardens.