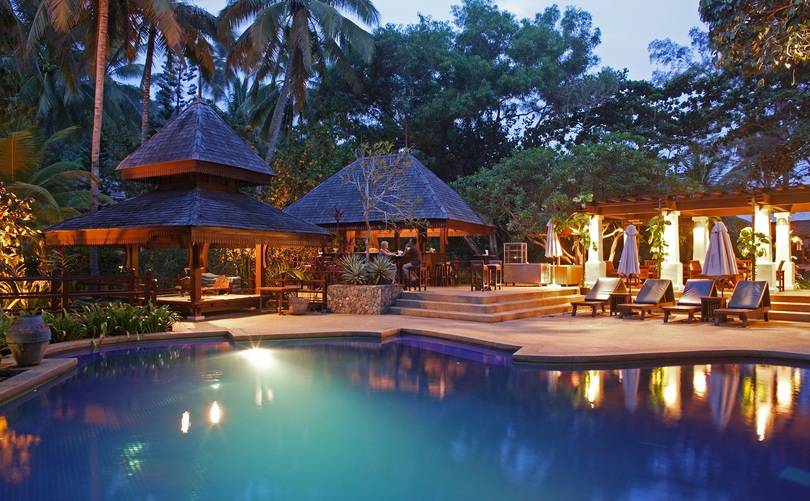 Tanjong Jara Resort
7 Nights - 2 Adults
Serambi Room, Breakfast
Tanjong Jara Resort is set on the pristine east coast of Peninsula Malaysia, alongside a golden sandy beach, lapped by gleaming turquoise waters.

Designed to reflect the elegance of 17th century Malay palaces, this tranquil resort offers a genuine taste of the region's spirit and its rich natural heritage. It is the genuine warmth of service that makes it so special.

The 100 rooms are a serene collection of elegantly crafted wooden buildings, offering exquisite traditional luxury accommodation.

The award-winning Spa Village embraces unique and local Malay healing therapies passed down over generations.

Dining at the resort is scenic, exquisite and informal; serving the freshest of ingredients two superb restaurants offer either traditional Malaysian cuisine, or delectable seafood and western style dishes. Private dining options are on offer and the chefs at Tanjong Jara ensure that all personal tastes are catered for.

From March to September explore the teeming coral reefs on nearby Tenggol Island. Diving and snorkelling in these waters is one of Asia's best kept secrets with an extraordinarily rich seabed and great marine biodiversity. Visit the resorts turtle hatchery, during nesting season, and learn about the conservation efforts in an exclusive partnership with Lang Tengah Turtle Watch. Due to conservation efforts - Turtles have been returning to nest on the beach in front of the Resort.
You may be fortunate to witness them laying or hatching during the breeding season of April to September.

Discover the rich culture of the Malay heartland with excursions that offer a unique insight into the local way of life, a market visit with the chef followed by a cooking class, to viewing the charms of the sleepy fishing villages on a guided cycle tour.
Departure Airport: London, United Kingdom
Airline: Air China
Travel: 01APR19-30JUN19
Book by: 13DEC18
gallery
---
Discover how Malay kings once crafted their palaces. Fronted by an emerald sea glittering with diamonds of light, shaded by tall palms rustling in the breeze, attended to by a people steeped in traditions as timeless as the land.Located on the East Coast of Peninsular Malaysia, Tanjong Jara Resort is a sanctuary of luxury and well-being steeped in age-old Malay traditions. Designed to reflect the elegance and grandeur of 17th century Malay palaces, Tanjong Jara is a 99-room resort with an authentic taste of the region's spirit and an enduring embodiment of the gentle Malay art of service and hospitality.