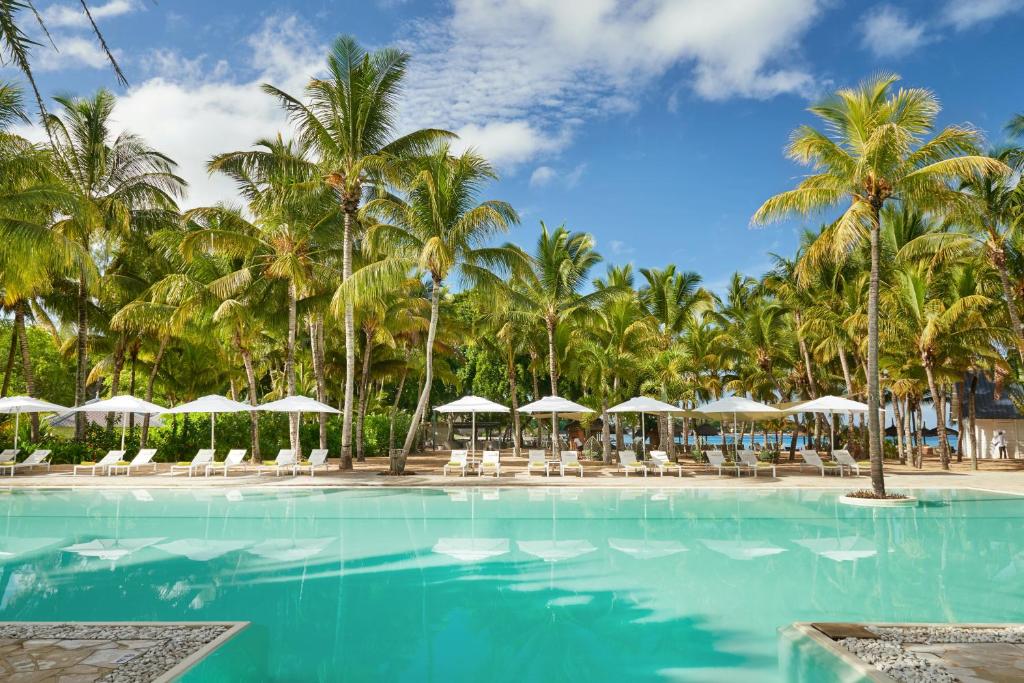 The Ravenala Attitude
10 Nights - 2 Adults
Couple Suite, All Inclusive
Price is based on 2 adults sharing a Couple Suite on an All Inclusive basis at the Ravenala Attitude in Mauritius on an all-inclusive basis. Flights are direct with Air Mauritius and depart London Gatwick on 5 March 2024 for 11 nights (plus one night on the plane in each direction) and include return private car airport transfers. The price includes a discount for the bride to stay free for the entire duration, plus a beach bag for the bride and one romantic dinner during the stay.
Glasgow, Manchester, Birmingham, and Newcastle all from £2089pp - with Emirates via Dubai and Belfast from £2365pp with Emirates via Glasgow and Dubai. Upgrade to an Executive Seafront Adult Suite from +£429pp.
Offer code: 1110557
Deposit £75pp
Please note that a wedding certificate not older than 12 months is required at check-in. The offer also applies to guests getting married at the hotel.
Booking code HM
Departure Airport: London, United Kingdom
Airline: Air Mauritius
Travel: 05MAR24-17MAR24
Book by: 31MAY23
gallery
---
In the north-west of Mauritius, in Balaclava, in the heart of a huge exotic garden between sea and river (river Lemon), The Ravenala Attitude, 4-star hotel, invites you to travel. The ravenala, also known as the traveler's tree, gave its name to the hotels. According to legend, its long fan-shaped leaves holding rainwater at the base of the bowl, have allowed many intrepid travelers to quench their thirst. Here, colonial heritage, contemporary design with tropical accents and authentic lifestyle of the island marry with elegance. The interior and exterior spaces blend harmoniously ... long live the escape! Welcome to Paradise.