Makkah Clock Royal Tower - A Fairmont Hotel and Zamzam Pullman Madina
Makkah (Mecca)(4 Nights) and Madinah (Medina)(4 Nights)
8 Nights - 2 Adults
Travel: 06MAR23-15MAR23
Book by: 18FEB23
Hotel
Makkah Clock Royal Tower - A Fairmont Hotel
Makkah (Mecca), Saudi Arabia
Fairmont Room - Breakfast
A beacon for pilgrims in the heart of the Holy City. Located adjacent to the Masjid Al Haram, Makkah Clock Royal Tower, A Fairmont Hotel, boasts a prime location as the closest hotel to Kaaba and yet the best for Umrah and Hajj. Standing as one of the world's tallest buildings with 76 floors, Makkah Clock Royal Tower, the focal point of the Abraj Al Bait Complex, part of the King Abdul Aziz Endowment Project, is the iconic symbol of hospitality in the Holy City.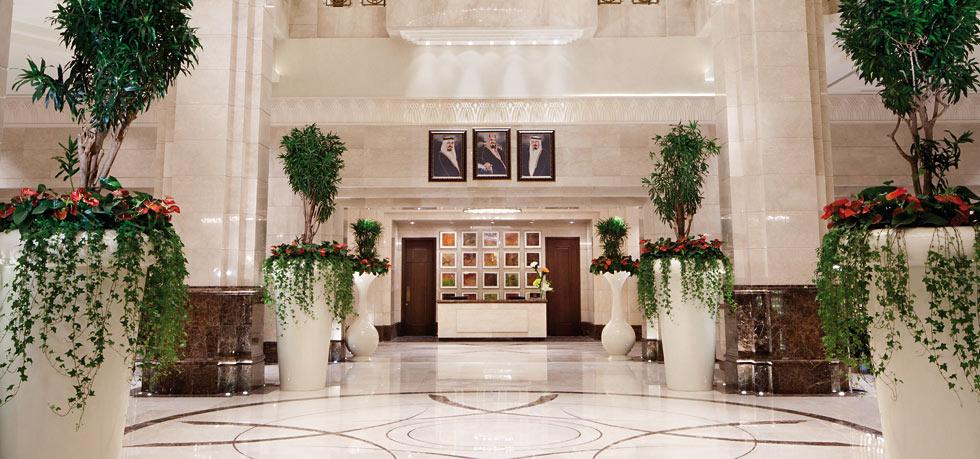 Hotel
Zamzam Pullman Madina
Madinah (Medina), Saudi Arabia
Superior Room City View - Breakfast
For the journey of a lifetime to one of the purest places on earth… Pullman understands the unique path that many faithful followers take before or after Hajj and Umrah. Pullman Zamzam Madina recently opened its doors to offer unparalleled peace and a warm Arabic welcome for pilgrims to this holy sanctuary.
This new 5-star hotel is a few minutes' walk to Al-Masjid an-Nabawi, where visitors can pray in the Holy Rawdah. This central, green-carpeted area, known as one of the gardens of Paradise, lies between the Minbar of Prophet Mohamed (PBUH) and His Blessed House. Prophet Mohamed (PBUH) and his two companions (may Allah be pleased with them) are laid to rest under the inspiring Green Dome, visible from the hotel. Al Salam Gate of Al-Masjid an-Nabawi and Al-Baqi Cemetery are also just steps away.
Pullman Zamzam Madina prides itself on hospitality and service. In the elegant lobby, professional staff offer each traveller a warm welcome with fresh premium Arabic coffee and nourishing Madina dates, in keeping with the traditional hospitality of Medina.
Each of the 835 upscale modern rooms and suites is elegantly decorated. Complimentary high-speed Wi-Fi provides seamless connectivity. Whether travelling alone or with family, global nomads have plenty of room to relax, enjoy and pray.
Madinah al-Munawarah is a holy sanctuary. Pullman Zamzam Madina is your home in the City of Prophet Mohamed (PBUH).