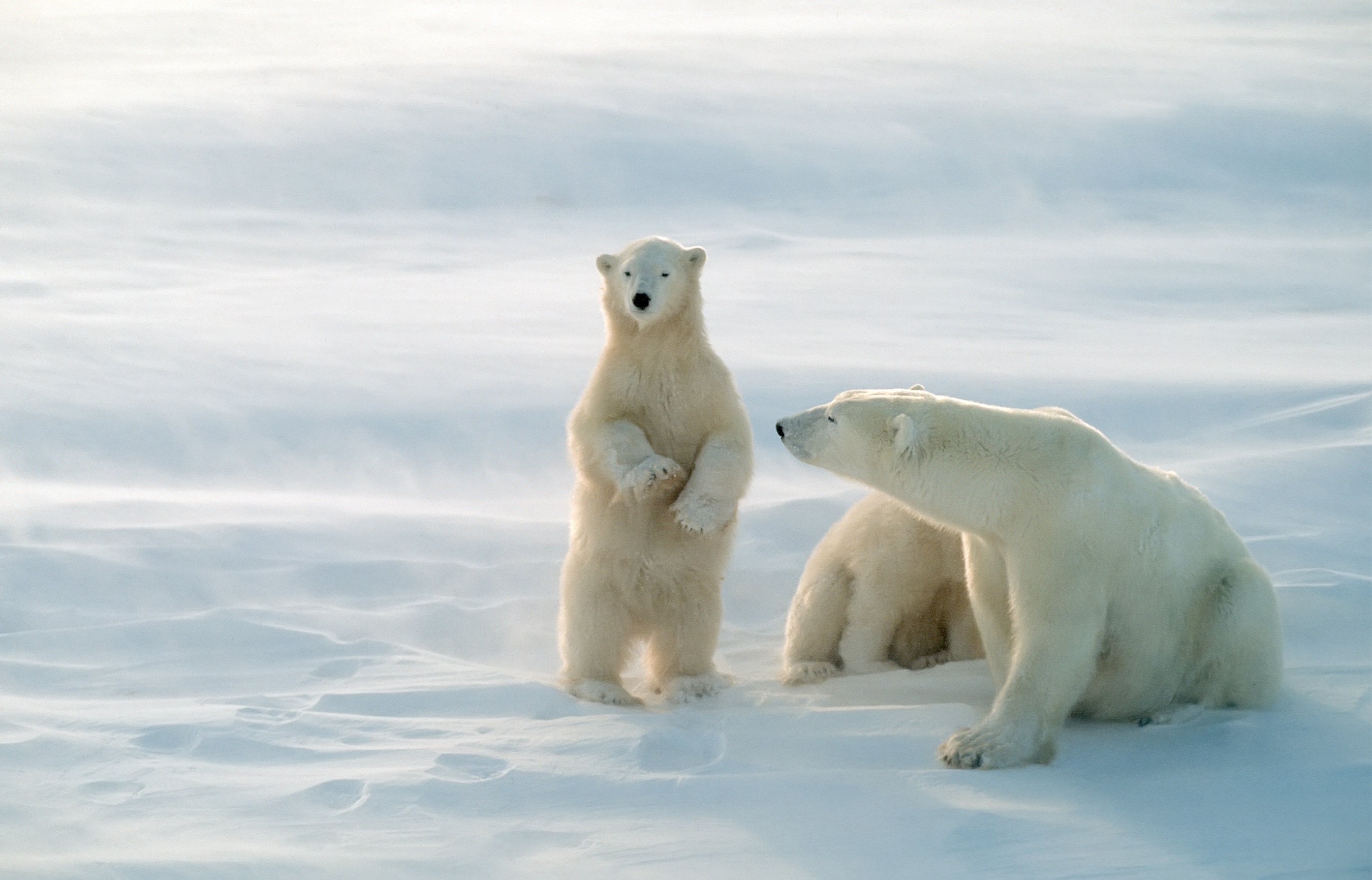 Fairmont Royal York and Ultimate Polar Bear Tour
Toronto, OT(4 Nights) and Churchill and Northern Manitoba(5 Nights)
9 Nights - 2 Adults
Ultimate Polar Bear Tour itinerary:
Day 1 - ARRIVE IN WINNIPEG
Using the taxi voucher emailed to you prior to travel, take a taxi from Winnipeg Airport to Hilton Airport Suites and check in. Overnight in Winnipeg.

Day 2 - WINNIPEG TO LAZY BEAR LODGE
After breakfast, a group transfer will take you to the airport for your flight to Churchill. A Lazy Bear Lodge guide will meet you upon arrival at Churchill Airport and escort you to the lodge. Check in and meet your hosts before resting up for your days of adventure ahead. Breakfast and dinner included. Overnight at Lazy Bear Lodge.

Day 3 - LAZY BEAR LODGE
After breakfast, board the custom-built Arctic Crawler™ tundra vehicle, taking you into the Churchill Wildlife Management Area. You will head to the tundra where the bears wait for the winter icepack to freeze on the Hudson Bay. Curious and far from shy, the bears will sometimes come right alongside the vehicles to sneak a peek at their visitors. Breakfast, lunch (snacks and beverages aboard the Crawler) included. Overnight at Lazy Bear Lodge.

Day 4 - LAZY BEAR LODGE
Today, embark on a Cultural and Heritage Tour of Churchill and the surrounding area where you will be exploring various historic sites. These include Cape Merry, an outside tour of the polar bear holding facility and many other points of interest. In the evening, a dog mushing experience takes you on an a 1.6 km / 1 mile sled ride behind a team of dogs – on snow, or by wheeled cart if the ground is bare. Since the dogs love to run, either ride will be exhilarating! You will be treated to local stories and learn how the dogs are trained. Breakfast included. Overnight at Lazy Bear Lodge.

Day 5 - LAZY BEAR LODGE TO WINNIPEG
After breakfast, begin the day with a fascinating Parks Canada Interpretative Presentation, vividly describing the history and geography of the area. Following the presentation, board the Arctic Crawler™ for a final visit to the kings of the north! Afterwards, the lodge shuttle takes you to Churchill Airport for your return flight to Winnipeg. Upon arrival in Winnipeg, Lazy Bear Expeditions will provide a charter bus to the Grand Winnipeg Airport Hotel (located across the street and to the right of the airport).. Breakfast and lunch (snacks and beverages aboard the Crawler™) included. Overnight in Winnipeg.

Day 6 - END OF PACKAGE
After breakfast, using the taxi voucher provided in your gift bag, take a taxi to Winnipeg International airport for your return flight. Breakfast included.
Travel: 18NOV22-28NOV22
Book by: 31AUG22
Hotel
Fairmont Royal York
Toronto, OT, Canada
Fairmont Room - Meals as per Tour Itinerary
Fairmont Royal York is located in the center of Downtown Toronto, and is minutes away from its biggest attractions including: The CN Tower, Ripley's Aquarium of Canada, Air Canada Centre, Rogers Centre, the Eaton Centre, and the Sony Centre for the Performing Arts.
We are proud to announce we've completed the latest phase of our multi-million dollar revitalization plan. A total of 898 Luxury and Signature Rooms across 11 floors are available for the comfort of our guests. Our updates also include a newly renovated pool and health spa complete with brand new exercise equipment, exterior revitalization, new HDTVs in every room with upgraded services on demand, satellite iPad check-in during peak hours, paperless checkout, and digital path-finding Monitors.