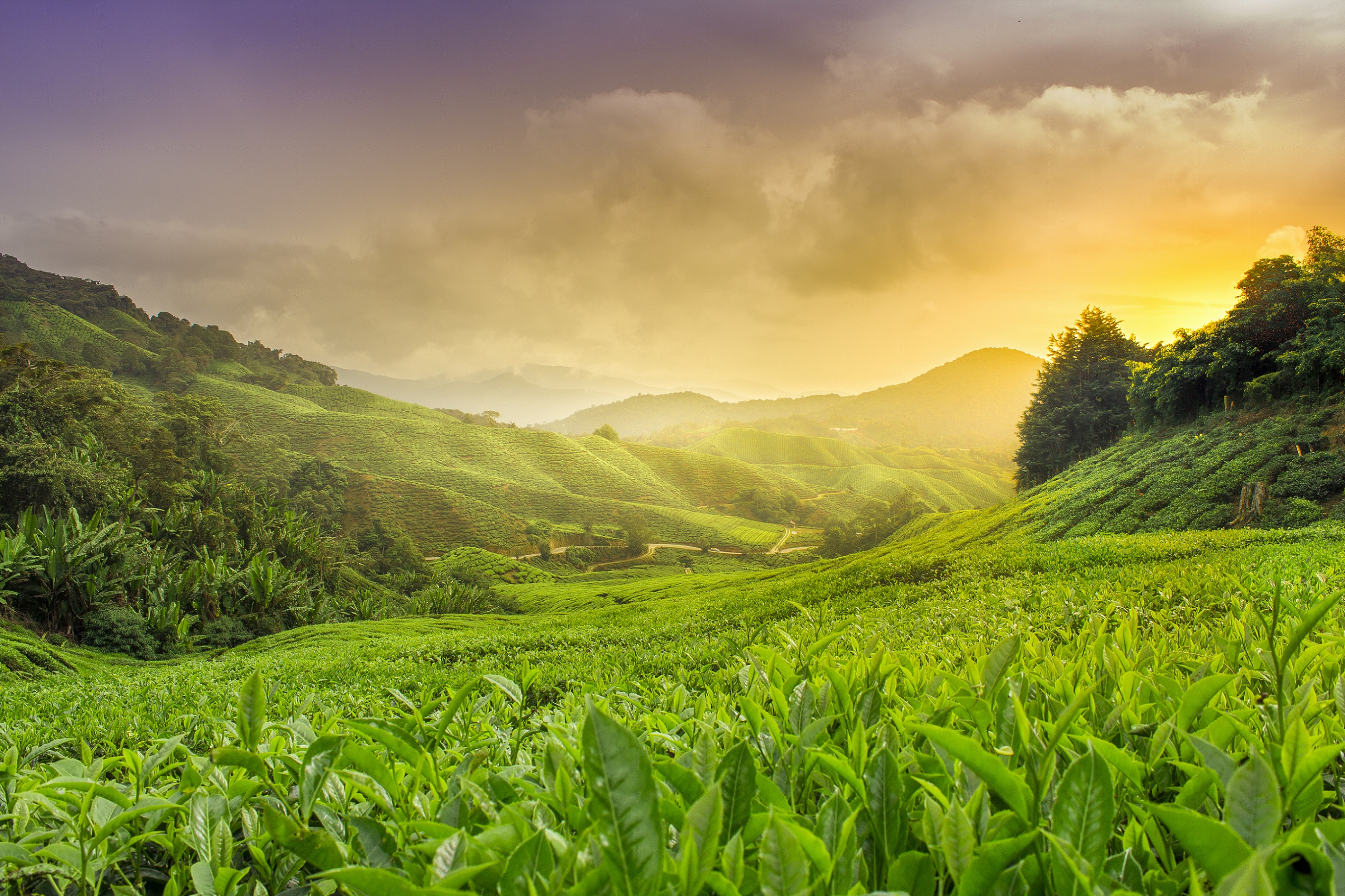 Classic Malaysia
8 Nights
Discover the best of Malaysia on a short but insightful tour. Travel from Singapore to Penang, taking in the historic, cultural and natural wonders of this diverse country. Wander Kuala Lumpur's bustling street markets, cycle through Penang's quiet countryside, hike to highland tea plantations and much more.
Highlights
- Hike in the Cameron Highlands
- Cycle Penang's countryside
- See Kuala Lumpur's highlights
- Discover Malacca's ethnic mix
- Explore the sacred Batu Caves
Day 1 - Arrival into Singapore
Day 2 - Singapore to Malacca
Day 3 - Malacca - Day at Leisure
Day 4 - Malacca to Kuala Lumpur
Day 5 - Kuala Lumpur Walking Tour - Food and Heritage
Day 6 - Kuala Lumpur - Batu Caves - Cameron Highland
Day 7 - Cameron Highlands - Tea Plantation (Shared basis) - Penang
Day 8 - Penang - Village Cycling Tour (Shared basis)
Day 9 - Penang - Departure
Additional Information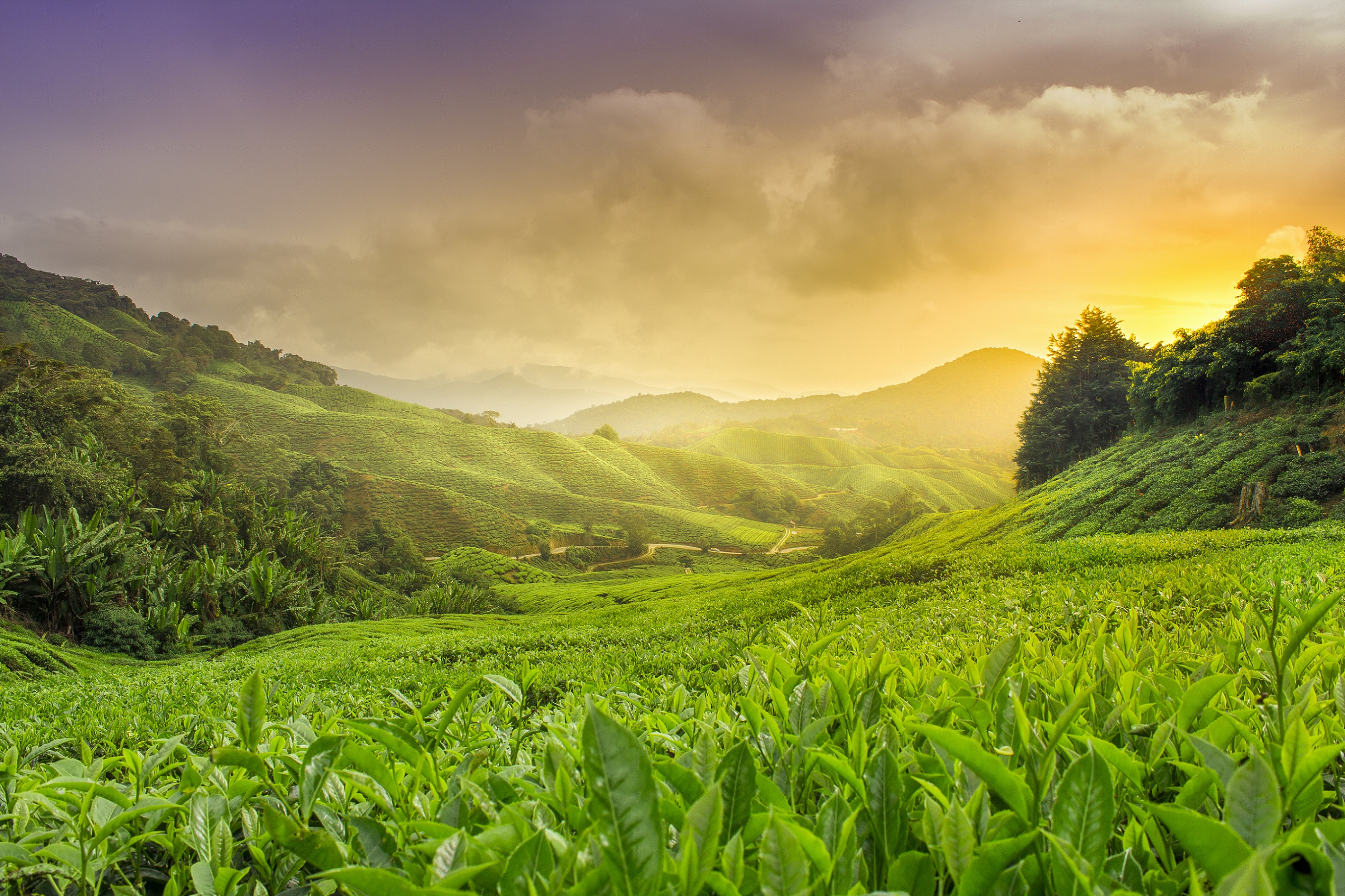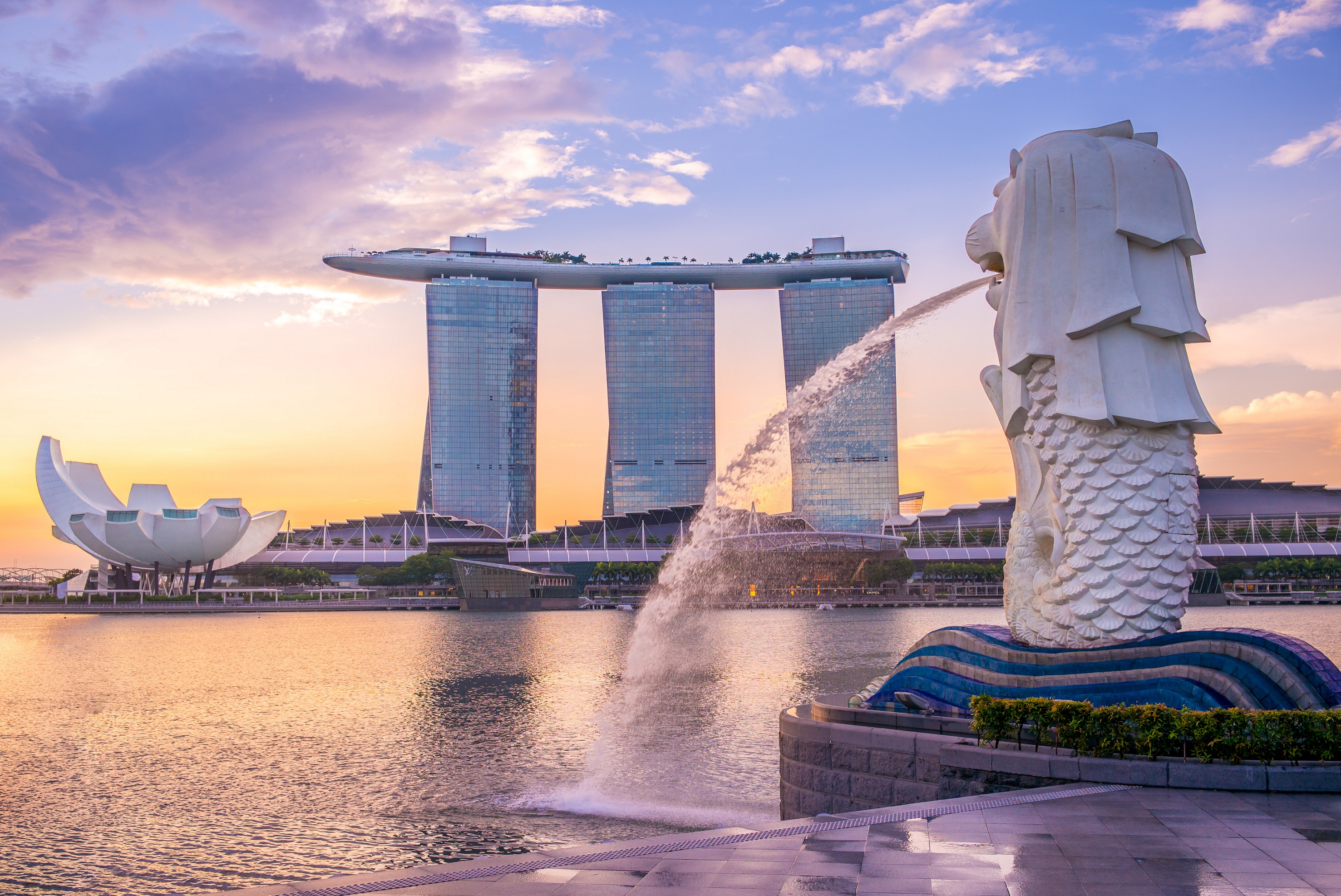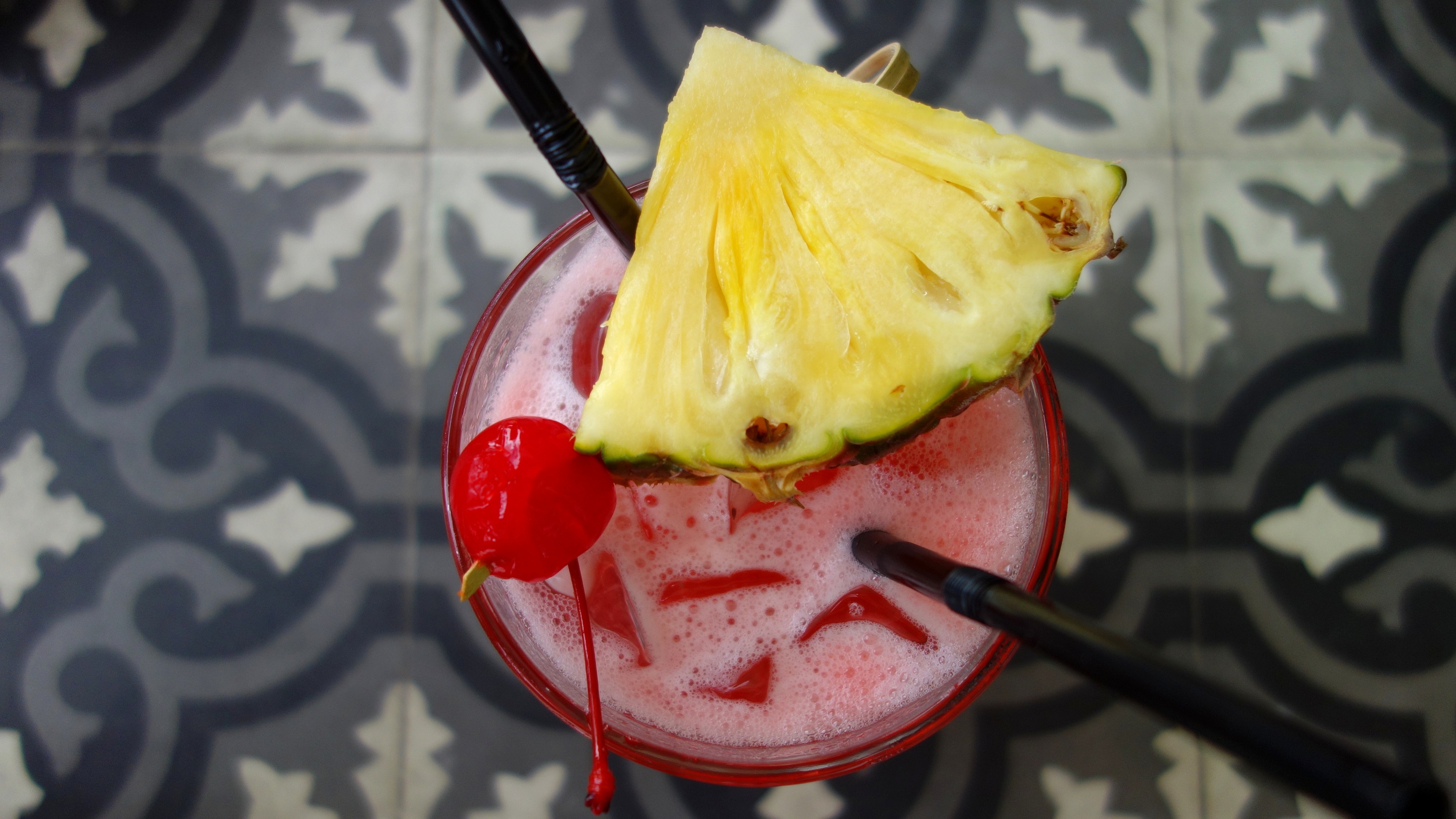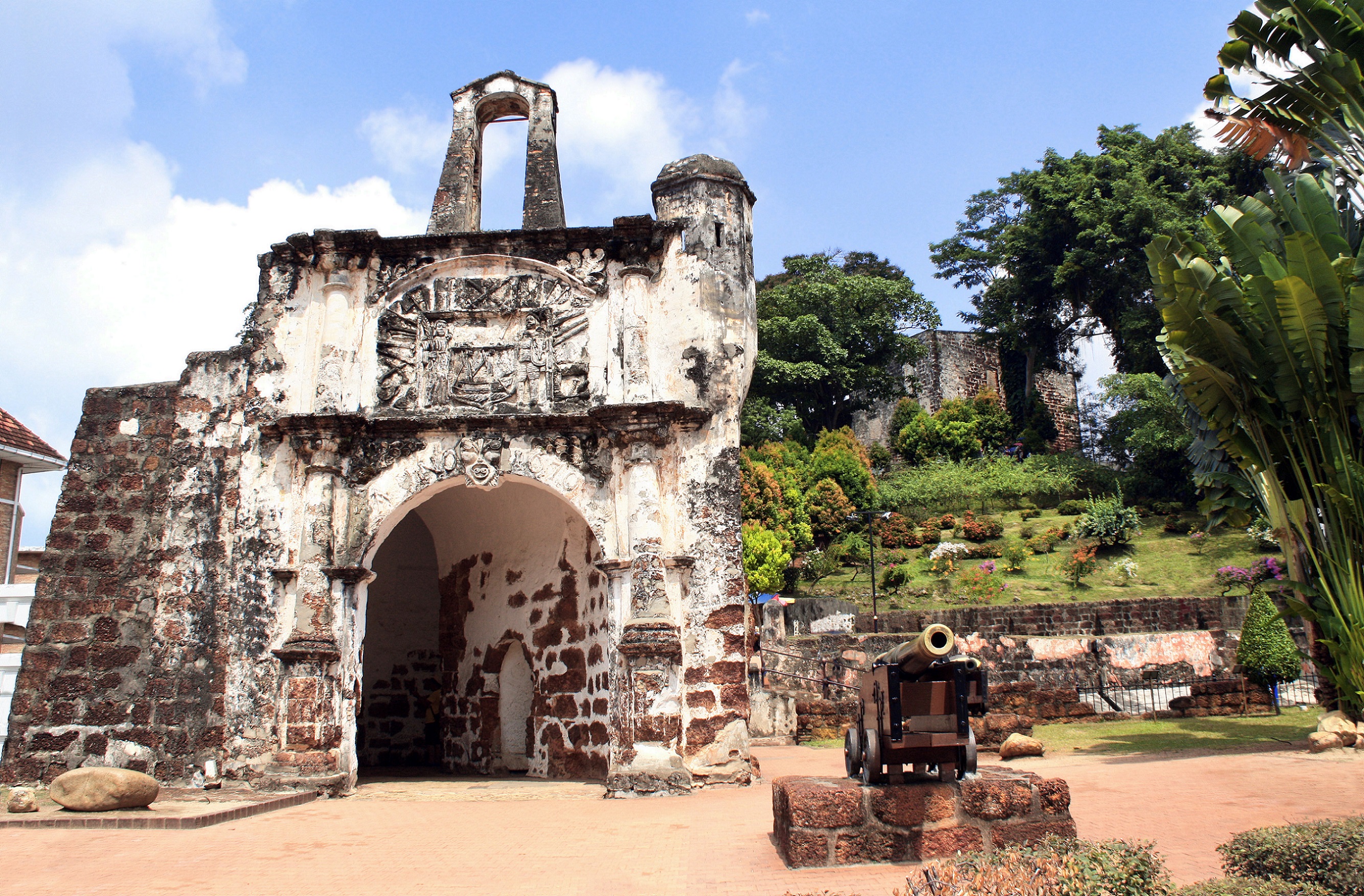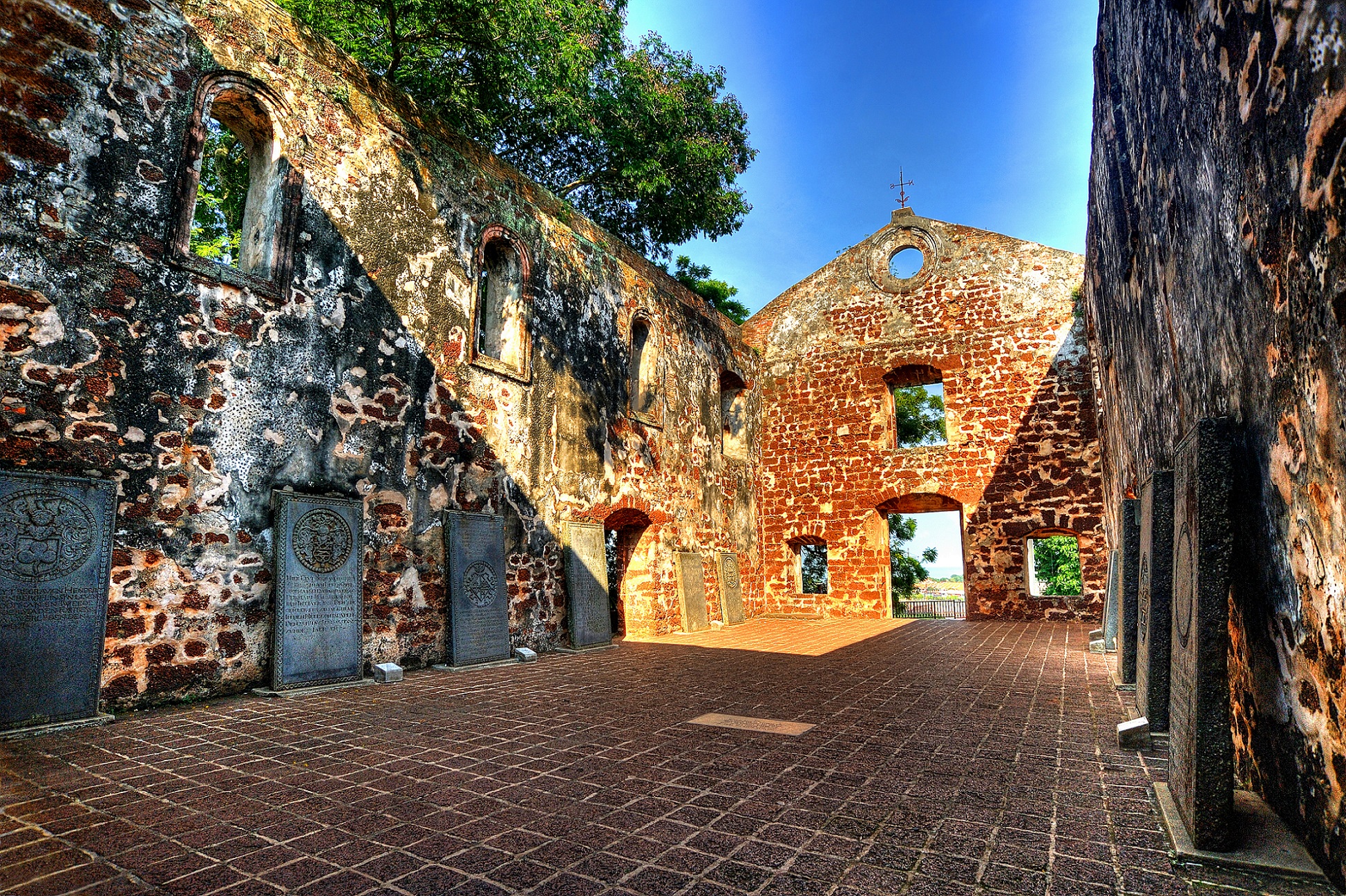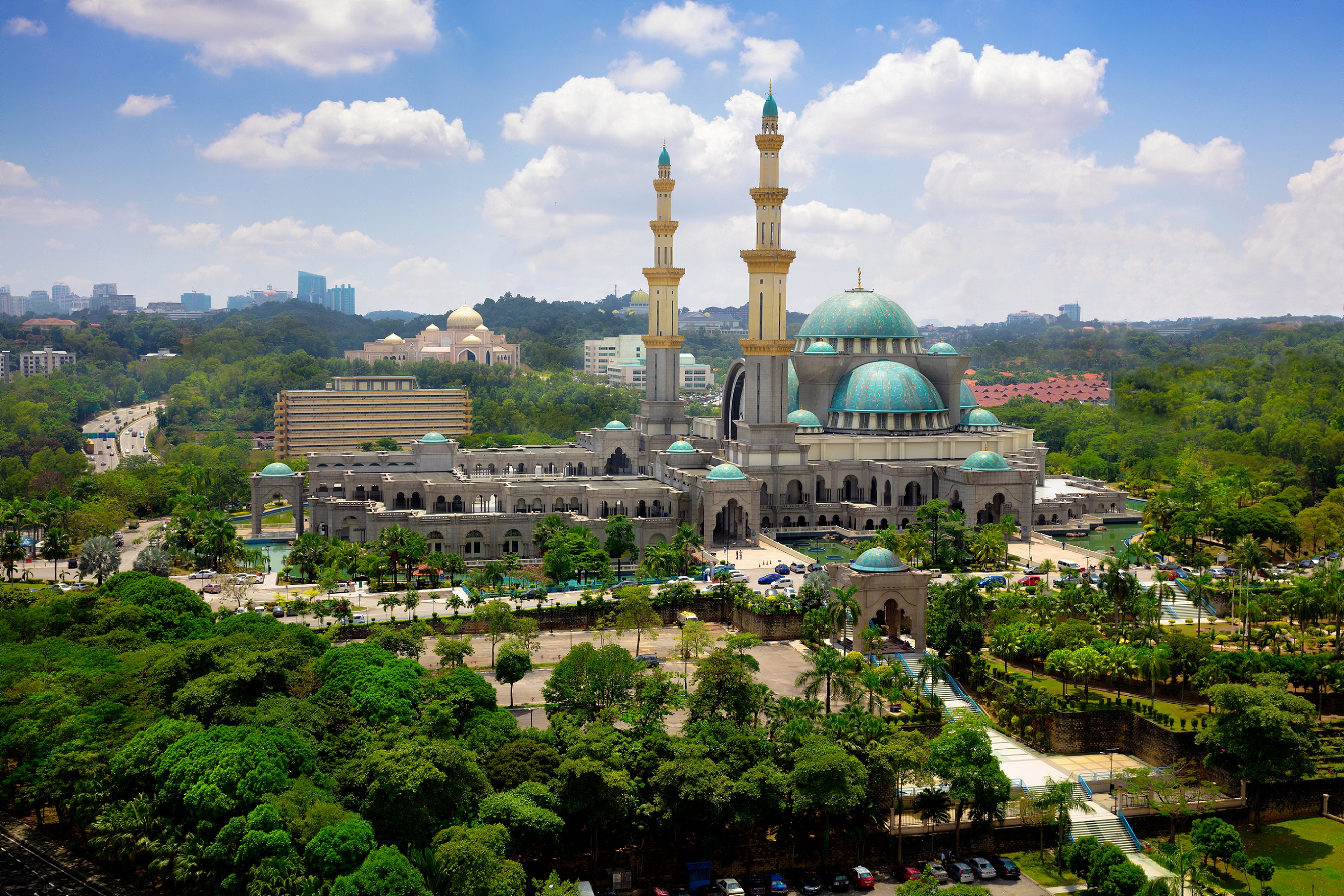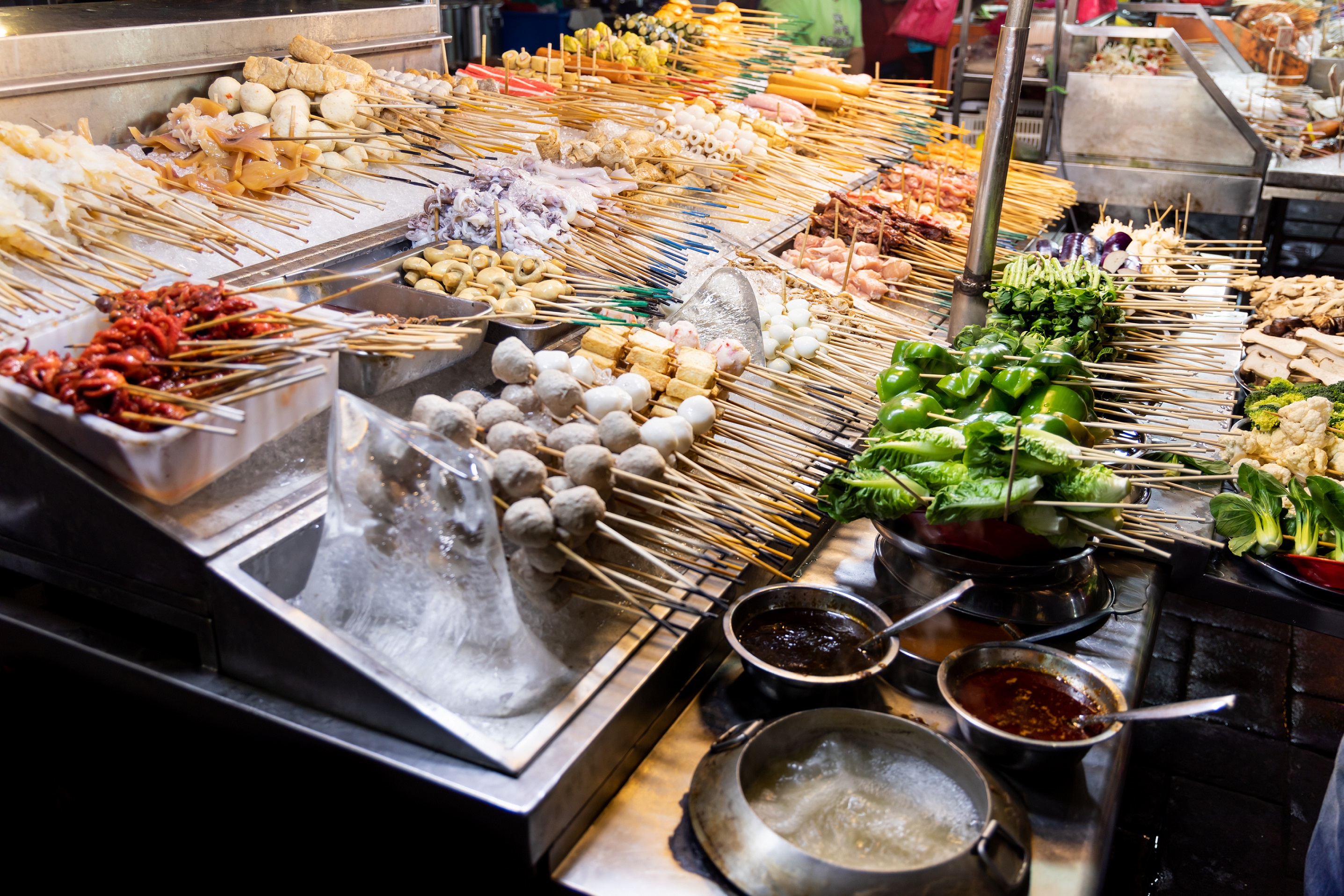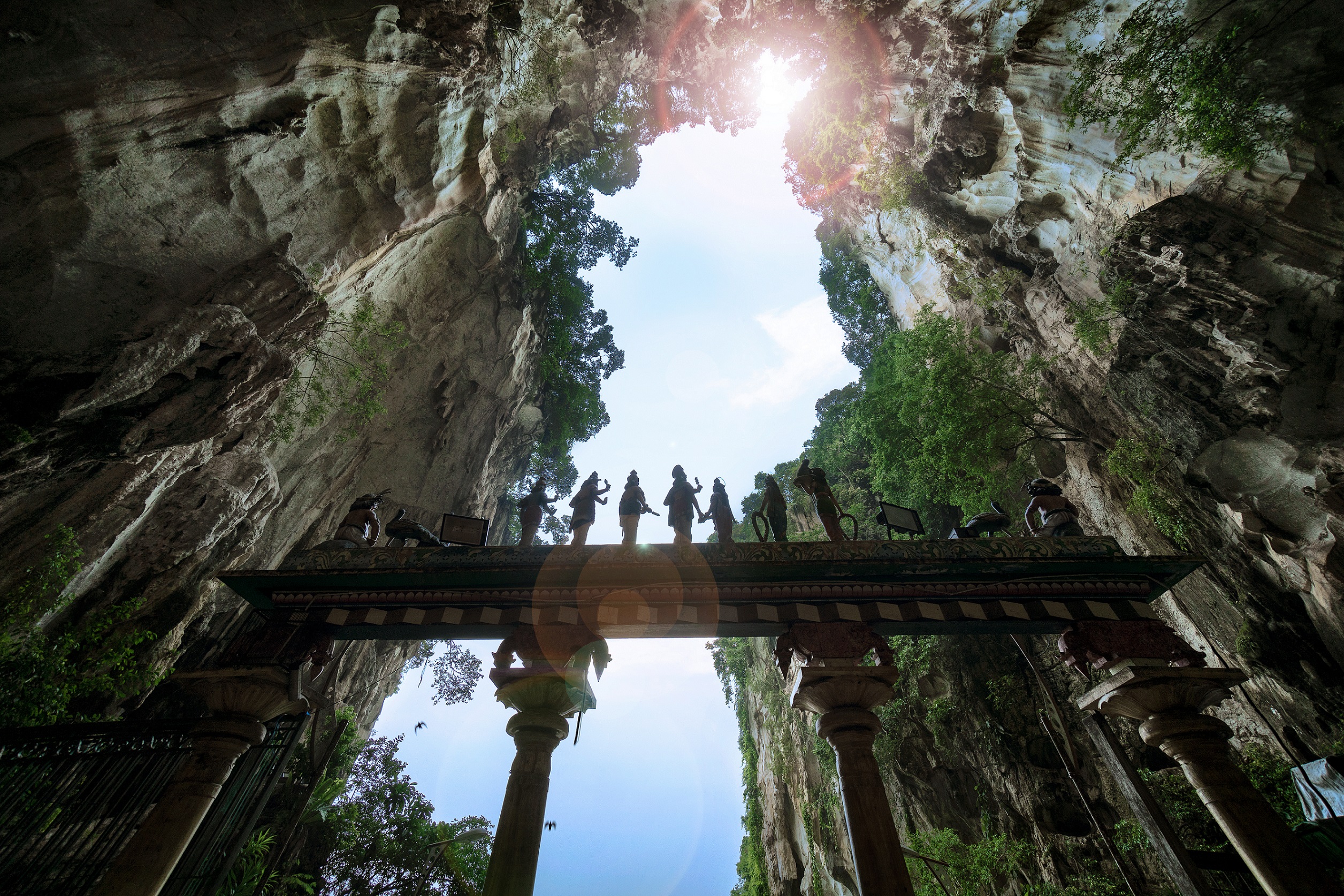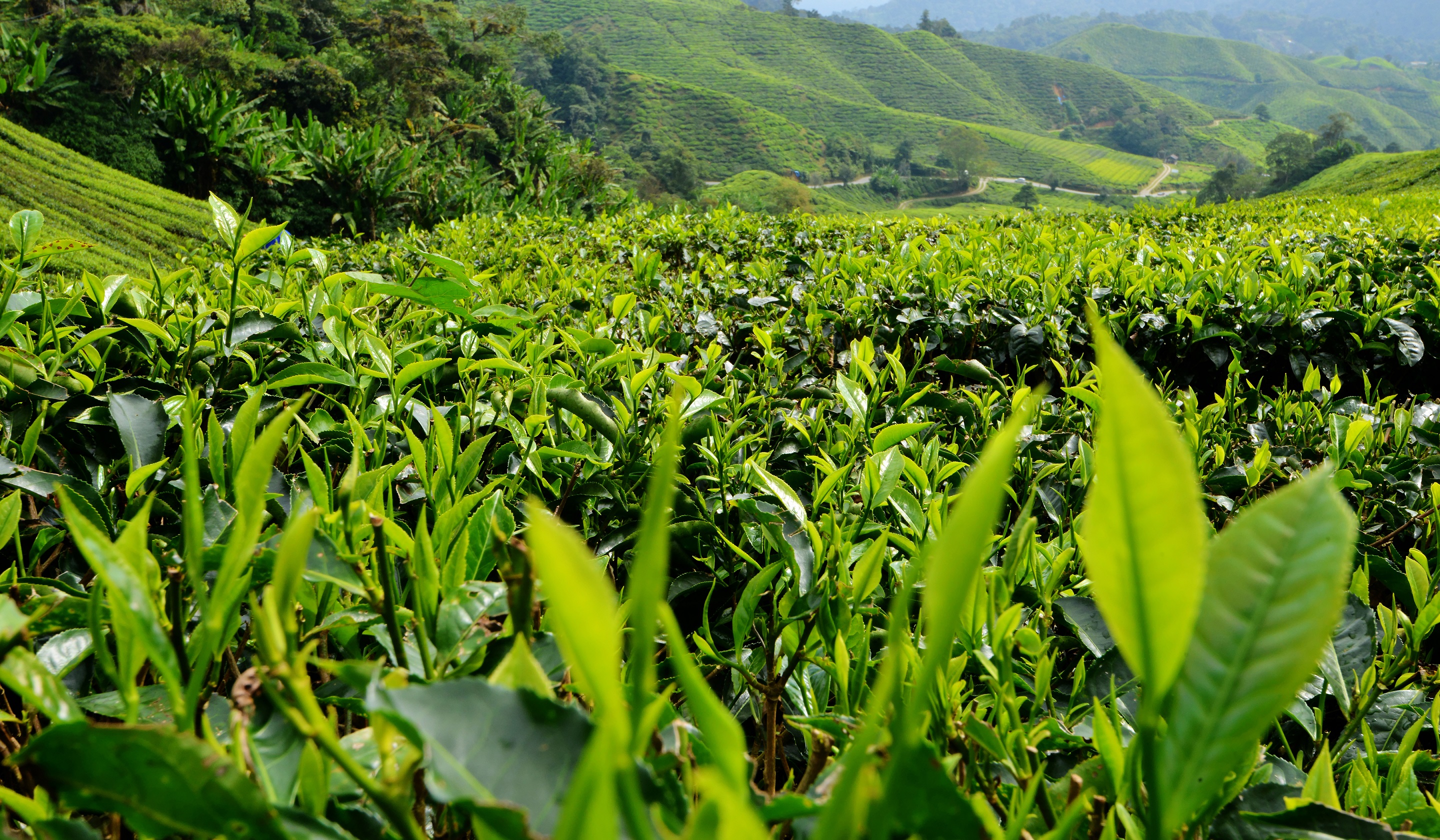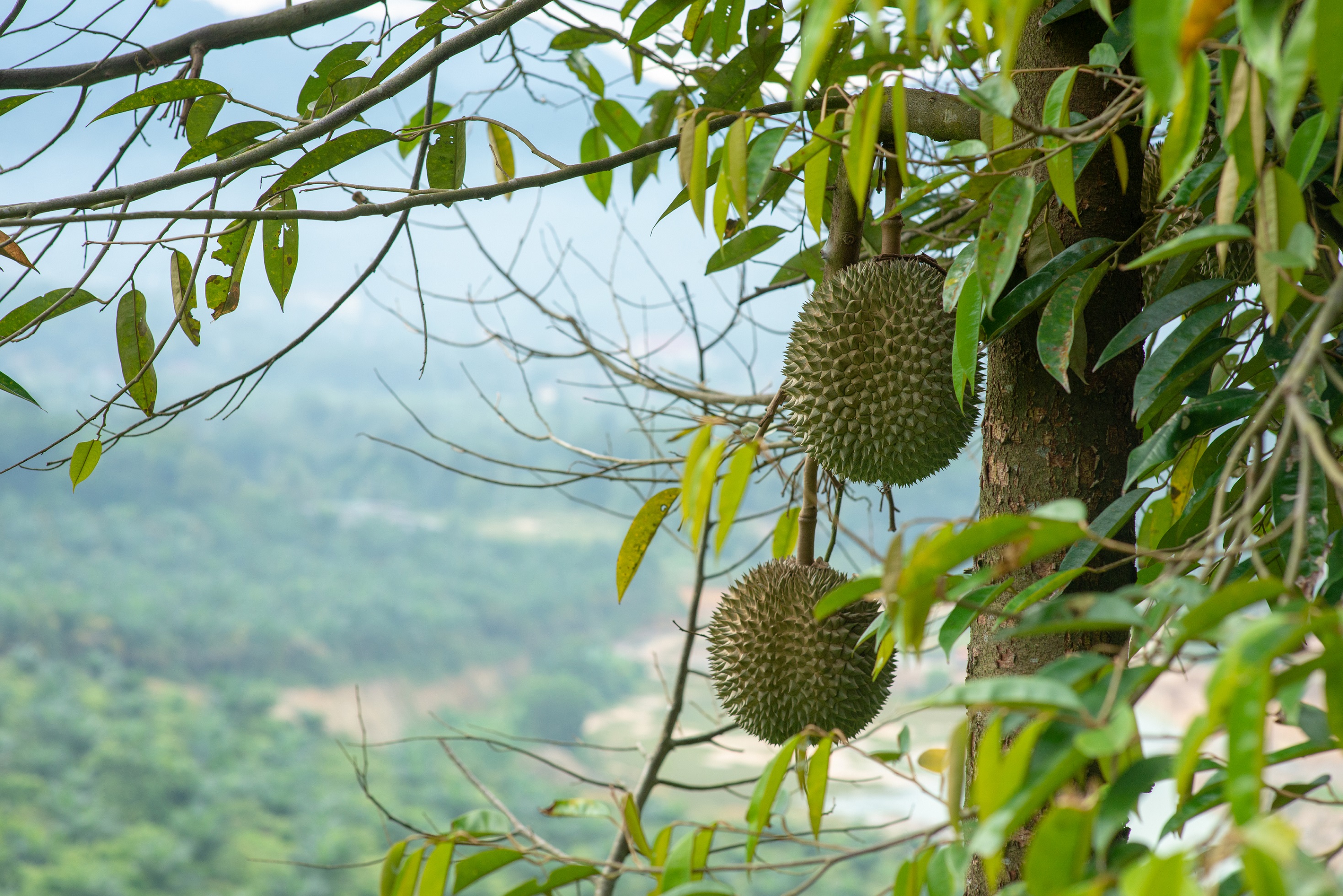 Singapore Airport to Hotel (20km): 30mins Singapore Walking Tour (2.5km): 2.5hours Bumboat Tour: 1hour
A "tiger of the Orient", modern Singapore was formed in 1819 by Sir Thomas Raffles. Back then, it was little more than a fishing village and trading outpost. Nowadays it is a microcosm of glittering skyscrapers and lush green spaces, which blend with its colonial- and Chinese-influenced past. Singapore is always rewarding; renowned for its food and shopping, it also offers a compact opportunity to explore the historical changes of one Asia's smallest countries.

Upon arrival, be met by the guide and transferred to the hotel for check-in. Depending on the flight time, either rest at the hotel or embark on a walking tour of one of Singapore's well-preserved historical areas.

Whilst the geography has changed markedly, buildings still date to the late 19th century and the area is awash with temples and towering trees, which make for an easy introduction to the formation of modern day Singapore. Chinatown is always a hurried hub of activity, and here is no different. Take a cold Chinese tea and watch the world go by or enjoy a plate of Singapore noodles before walking to Clarke Pier to catch a boat ride. This is a great way to see the variety of architectural styles that are at play in this city, nighttime is the best time to experience them.

Take this opportunity to stroll through the spacious public areas of The Fullerton Hotel, grab a Singapore Sling at The Raffles or check out the amazing art installation at the Ritz-Carlton Hotel.

Return to the hotel by local transport.

Overnight in Singapore.
Meals Included: Room only
The Seacare Hotel
Property Location A stay at The Seacare Hotel places you in the heart of Singapore, convenient to Chinatown Heritage Center and Universal Studios Singapore®. This hotel is within close proximity of Sri Mariamman Temple and Boat Quay.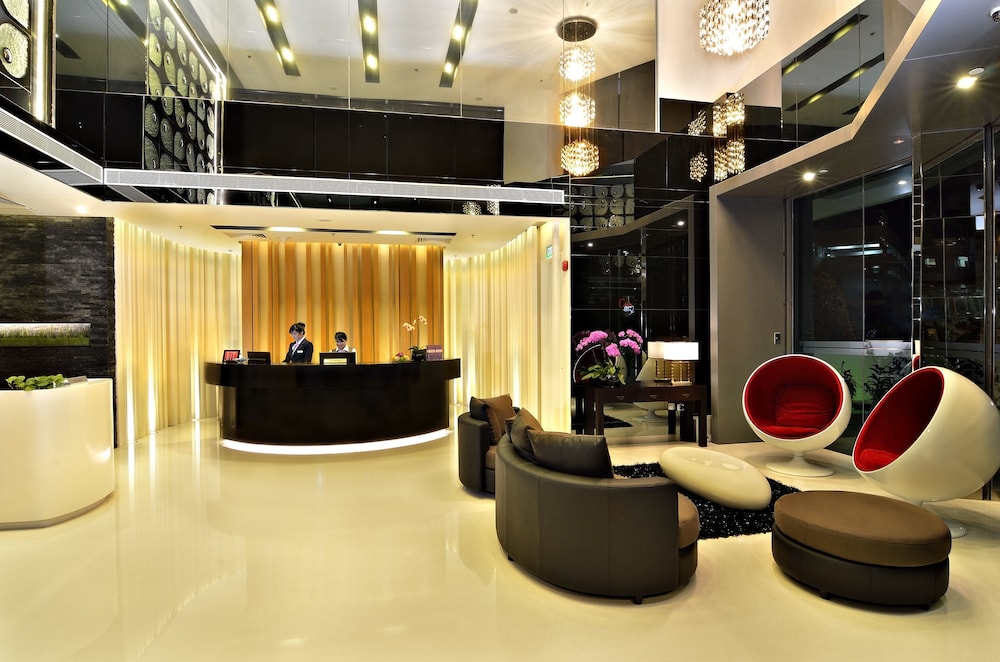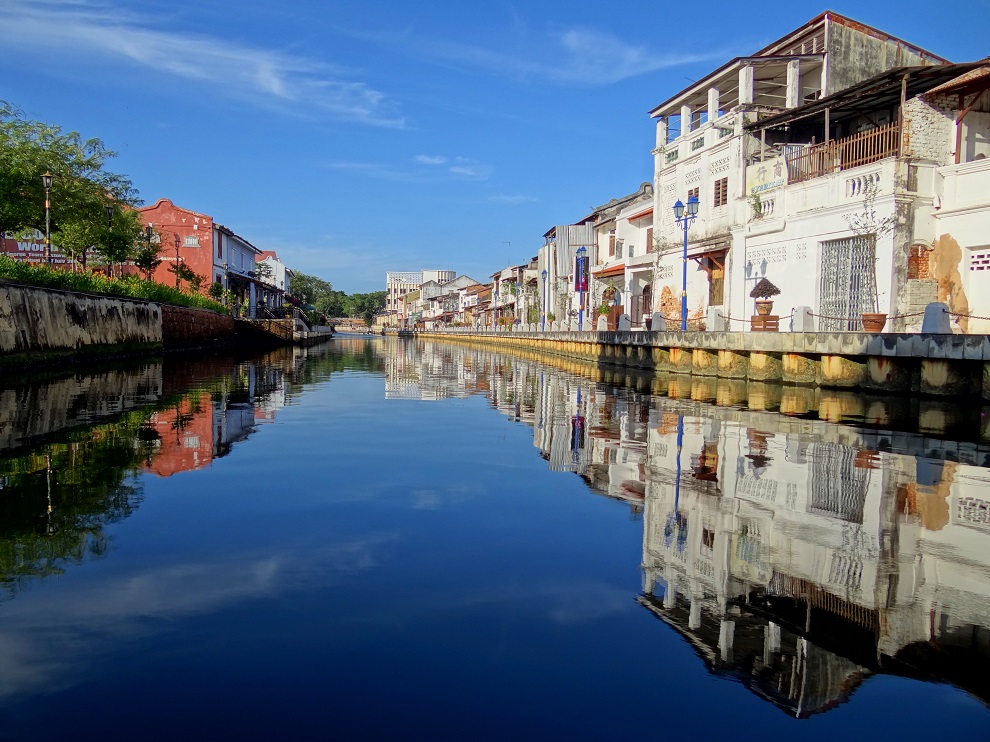 Singapore to Malacca Sentral (255km) 4hours (included exit and entry border) Malacca Walking Tour (3 km) 3-4hours (including lunch)
Depart the hotel at around 08:00 a vehicle transfer to Malacca.

The journey to Malacca passes through Johor Bharu and along major highways flanked by palm trees. On arrival in Malacca, transfer to the hotel for check-in.

Malacca is steeped in trading history, not surprising given its unique location along the vital Malacca Strait. The melting pot of cultures is the result of a unique history from the rest of Malaysia. Most notably, there is a substantial Portuguese and Dutch influence in the area. Just like other cities in Malaysia, Malacca's history is best explored on foot (a trishaw can be used for this tour at an additional cost).

Meander through areas steeped in history, starting at the oldest remaining example of European architecture in Southeast Asia, A Famosa, before climbing St Paul's Hill to visit St Paul's Church and descending to one of the best examples of Dutch colonial architecture, the Stadthuys - the former Dutch City Hall which is flanked by flamboyantly decorated trishaws.

Sample food at a 'Teochew' style restaurants in Malacca. This style of food is influenced by the Cantonese and often favoured for its light, healthy ingredients and modest spice. Follow this with a delicious warm Portuguese tart from one of the many nearby vendors.

Next, head to Temple Street, so named because for the multicultural range of temples and mosques that have stood since the early 18th century. This is the perfect place to get a taste of the area's uniquely diverse local culture.

Continue to see restored Peranakan buildings (a cultural mix of Han-Chinese and Malay that forged its own style, known as the Baba-Nyonya, from the 15th century).

Visit one of the excellent Baba-Nyonya museums along the way to learn more about the culture (additional charges apply) before exploring some interesting antique stores and cafes along the famous Jonkers Street.

Evening at leisure.

Try Restoran Peranakan for dinner. Housed within an original building and furnished with authentic décor, this is a great place to enjoy traditional dishes in a vibrant atmosphere.

Overnight in Malacca.
Meals Included: Breakfast & lunch
Puri Malacca
Hotel Puri Melaka is a boutique hotel in the heart of the old city of Malacca. It is a 30 minute drive from the North-South Highway (Malacca/Ayer Keroh exit), and 10 minute drive from the bus station (Sentral). Surrounded by antique and bric-a-brac shops, it is only a stroll away from Malacca's historical precinct.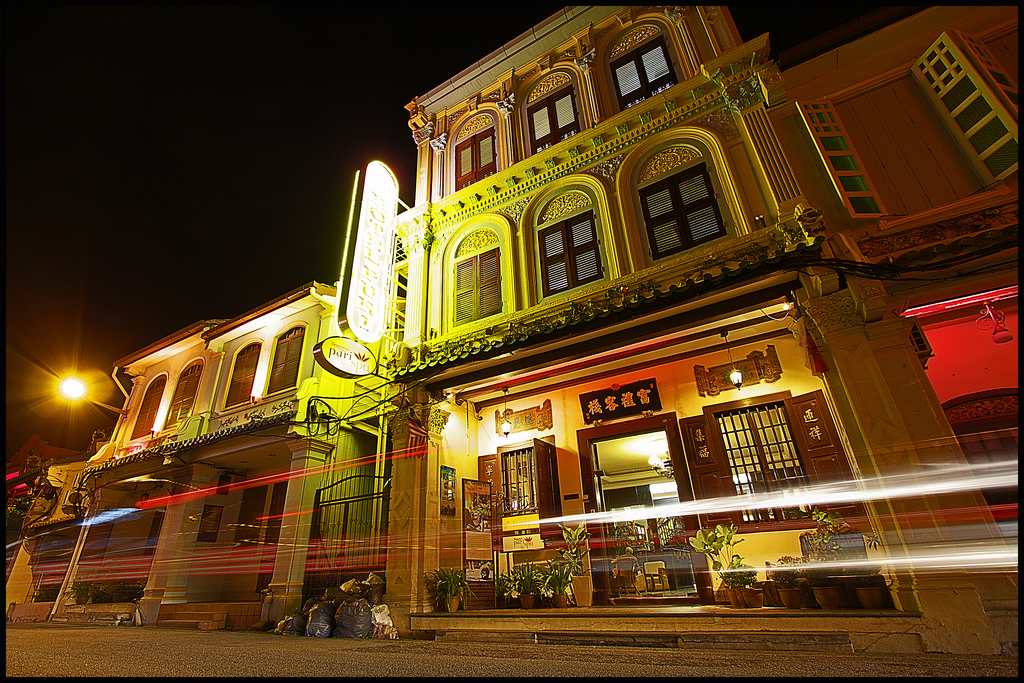 JONKER STREET
Jonker Street – the centre street of Chinatown – was once renowned for its antique shops. However over the years it has turned to clothing and crafts outlets as well as restaurants. The best part of Jonker Street is the night market on Fridays and Saturdays that sells everything from tasty treats to cheap keepsakes.
ST. PAUL'S CHURCH
The ruins of St. Paul's Church are at the summit of St. Paul's Hill. Built on the site of the last Malaccan sultan's istana (palace), it was constructed by Portuguese fidalgo (nobleman) captain, Duarte Coelho, in gratitude to the Virgin Mary for saving his life during a storm at sea.

Roofless and covered in ferns, it was originally called the Nossa Senhora da Annunciada (Our Lady of the Annunciation). Though it has been in ruins for more than 150 years, it is a beautiful, breezy sanctuary (reached after a steep flight of stairs) set near the remains of A' Famosa fort.
BABA NYONYA HERITAGE MUSEUM
At the beginning of the 16th century, merchants and entrepreneurs were lured to Malacca's shores due to stories of the city's burgeoning success and wealth. In particular the city saw an influx of Chinese traders who arrived in droves in an effort to escape Manchu rule. These entrepreneurs went on to marry local Malay women – descendents of these marriages were known as Peranakan or 'Straits-born Chinese'.

Their relative success resulted in these expatriate merchants becoming the principal wealth catalysts of the thriving city. The 'Babas' (male Sino-Malays) flaunted their affluence by purchasing Dutch townhouses and transforming them into out-and-out palaces. The interiors of these homes were opulent and stuffed to the tee with Dutch-influenced fixtures including hand-painted tiles and Victorian lamps.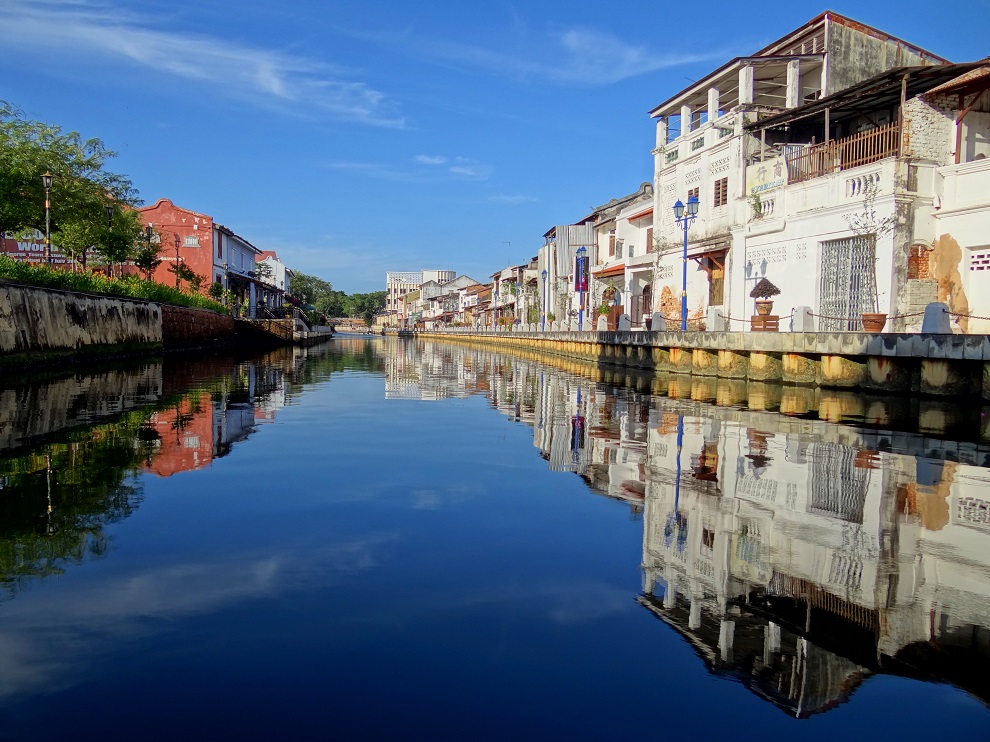 Spend the day exploring Malacca's many fascinating antique stores, craft shops and museums at leisure. A cooking class can also be arranged to learn the intricacies of Baba-Nyonya cuisine. A river cruise is also an interesting way to explore the surrounding areas of Malacca.

Overnight in Malacca.
Meals Included: Breakfast
Puri Malacca
Hotel Puri Melaka is a boutique hotel in the heart of the old city of Malacca. It is a 30 minute drive from the North-South Highway (Malacca/Ayer Keroh exit), and 10 minute drive from the bus station (Sentral). Surrounded by antique and bric-a-brac shops, it is only a stroll away from Malacca's historical precinct.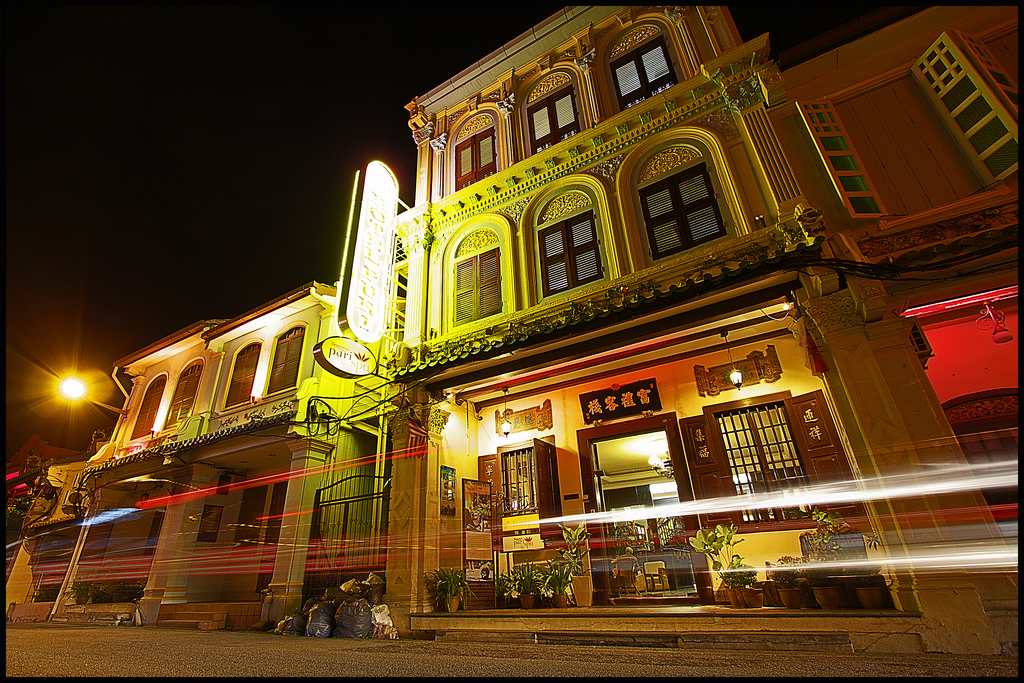 Malacca to Kuala Lumpur (145 km) 2Hours Photostop City Touring 1hour

After breakfast in the morning, depart for the capital of Malaysia, Kuala Lumpur. This comfortable journey takes around two hours along major highways and is not accompanied by a guide. On arrival in Kuala Lumpur, or 'KL' as it is often referred to, meet the local guide and visit the Federal Territory – the 44th mosque of KL which has a unique design influenced by the Ottoman Empire. This mosque also functions as community hall and contains a school. Like any place of worship, a dress standard needs to be adhered to, with robes and headscarves provided. Follow the guide's lead through various elements of the mosque to gain a further insight into Malaysia's primary religion.

Please note that entry to the Mosque is closed to tourists on Fridays and during religious ceremonies so a photo stop will only be possible.

Make a photo stop at the National Monument and the British-built Cenotaph, which honours those that fell in the Second World War. Stop by the gate of the King's Palace before arriving to the hotel for check-in.

In the afternoon there is an option to visit the peaceful Orchid Conservatory of the Majestic Hotel. Here, enjoy high tea amongst more than 300 species of orchid – the only venue of its kind in the country (additional charges apply).

In the evening, venture over to one of the busiest areas of Kuala Lumpur and enjoy a range of freshly prepared dishes from the street vendors (meal on own account). The guide will be on hand to talk guests through the range and diversity of options available. This really is a great introduction to the city and the start of a rewarding cultural culinary experience.

While returning to the hotel, make a photo stop at the incredible Petronas Towers. Best viewed at night, these twin towers are among the most iconic modern structures in the world.

Overnight in Kuala Lumpur.
Meals Included: Breakfast
Hotel Capitol Kuala Lumpur
Property Location With a stay at Hotel Capitol Kuala Lumpur in Kuala Lumpur (Bukit Bintang), you'll be minutes from Low Yat Plaza and Sungei Wang Plaza. This hotel is close to Petaling Street and Petronas Twin Towers.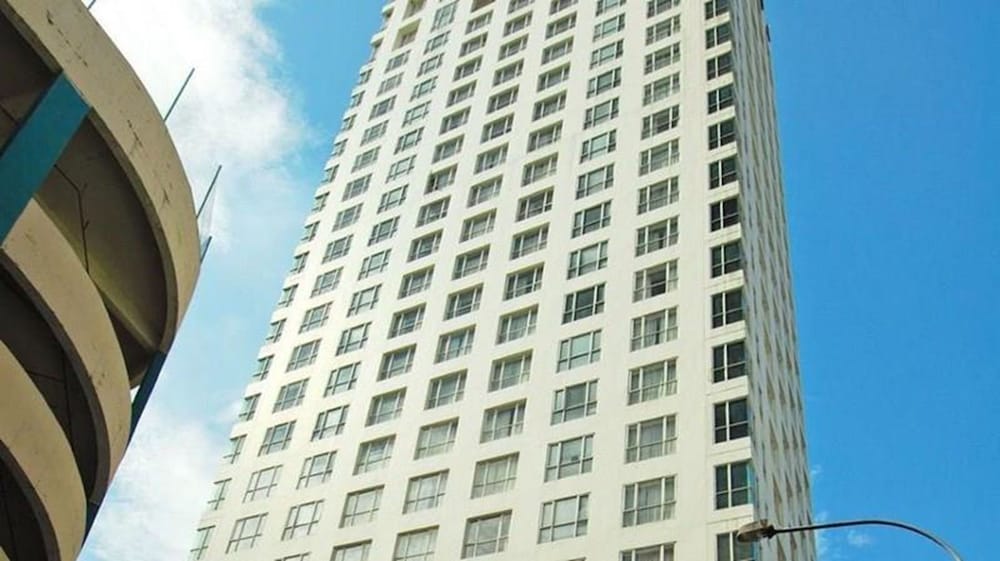 Petronas Towers
Petronas Twin Towers were once the tallest buildings in the world. Now the world's tallest twin structures, the 88-storey buildings were designed by Cesar Pelli & Associates with both towers joined at the 41st and 42nd floors (175m above street level) by a 58 metre-long, double-decker Sky Bridge.
Standing 452 metres tall, the Petronas Twin Towers retained its world-title claim to fame until 2004 when Taipei's 101 was built, measuring 508 metres tall. Today, the Burj Khalifa in Dubai (opened in 2010) retains the spot as the world's tallest building. Located in the KL city centre, the Petronas Twin Towers' architecture is Islamic-inspired and the buildings primarily house the corporate headquarters of the Petronas Company and other offices.

When the Petronas Twin Towers were completed in 1998 they were declared the tallest buildings in the world, surpassing the 442-metre-tall Willis Tower in Chicago, U.S.A. At the base of the Petronas Twin Towers is Suria KLCC, an upmarket shopping mall that is very popular with tourists.

Tower One is fully occupied by the Malaysian state oil company Petronas, and its subsidiaries and associate companies. Tower Two is mostly taken up by multinational companies such as Accenture, Al-Jazeera, Barclays Capital, Bloomberg, Boeing, IBM, McKinsey & Co., Microsoft, Reuters and more.
Walking Tour (4km) 6hours
Today's walking tour can be adjusted to suit special needs and interests.

KL is a harmonious blend of cultures and history, brimming with a modern sophistication. Malay, Indian and Chinese ethnicities constitute the majority of Kuala Lumpur's population. The tour today focuses on understanding how these ethnicities influence the city's food, architecture and culture.

An early start is recommended to get the best of the cultural activities that occur. Start with a visit to a local morning market, which is a riot of colour, sounds and smells as locals bargain for their day's food. Learn about the various spices, fruits, vegetables and snacks that can be found in the market while following the local guide around. Stop by a local coffee house to sample a Chow Kit favourite -curry laksa! This dish's 65 years of history belies the subtlety of its flavour and texture. Continue by local transport to the old centre of KL, which is rich in architecture and culture, and provides a sublime range of cuisines to try.

Afterwards, continue to the architectural colonial heart of old KL to learn about the history of these iconic buildings, which date back to the late 1800s.

The tour then winds its way to the eclectic Chinatown area and the birthplace of a range of dishes that have put KL on the global culinary map. Enjoy authentic Hokkien 'mee' at a local restaurant which has used the same recipe for more than 100 years, and learn about the benefits of Chinese tea from engaging merchants who have operated there since the early 1940s.

Please note: all dishes mentioned are offered on a shared basis. The routing of this program may be changed due to the location of the hotel, but all experiences will be enjoyed.

Return to the hotel for an evening at leisure.

Overnight in Kuala Lumpur.
Meals Included: Breakfast & lunch
Hotel Capitol Kuala Lumpur
Property Location With a stay at Hotel Capitol Kuala Lumpur in Kuala Lumpur (Bukit Bintang), you'll be minutes from Low Yat Plaza and Sungei Wang Plaza. This hotel is close to Petaling Street and Petronas Twin Towers.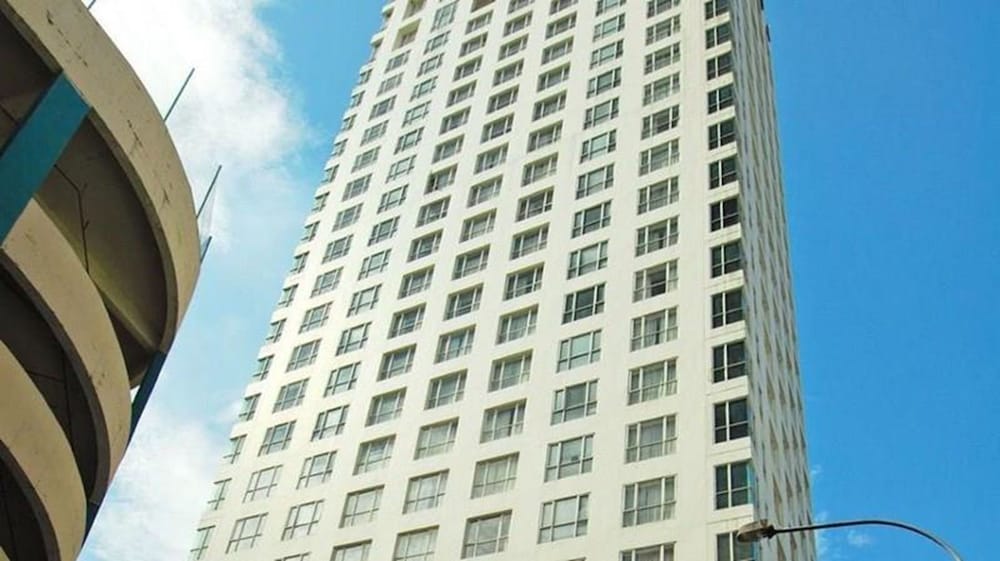 Chinatown Kuala Lumpur
At the heart of Kuala Lumpur is an area which never sleeps, and far more colourful and bustling than its bigger and more glamourous neighbours, KLCC & Bukit Bintang. Chinatown, based in Petaling Street, is also known as 'Chee Cheong Kai' (Starch Factory Street), a reference to its roots as a tapioca-producing district. Deeply immersed in Oriental culture, heritage and history, Chinatown is undoubtedly one of the most popular tourist spots in Malaysia.

Chinatown is also a well-known bargain hunter's paradise, a place where you can find all sorts of stuff from Chinese herbs to imitation goods. At night, its main market area, Petaling Street, transforms into a lively and vibrant night market, filled with hundreds of stalls offering all kinds of goods at dirt-cheap prices.

Chinatown Attractions
Chinatown's biggest attraction is perhaps the rows and rows of stalls selling all types of merchandise from food to clothing at bargainable prices. But look further and you will find that there's more to Chinatown than fake branded goods.

Just around the corner from this paradise of bargains are temples that have been around for more than a century. Built in 1873, the Sri Mahamariamman Temple is the oldest and most elaborately-designed Hindu temple in the country, while Chan See Shu Yuen Temple and Kuan Ti Temple are fine examples of Oriental architecture with open courtyards, symmetrical pavillions and embellished roofs.

Chinatown Restaurants
Chinatown is practically filled with Chinese restaurants and hawker stalls selling all sorts of delicacies from steamed buns to seafood. Almost everywhere you look, a Chinese restaurant greets your eyes, the glorious smells wafting from its kitchen beckoning you to come inside and sample what's cooking.

But those are not the only things you can find here; there are many more popular delicacies that are unique to Chinatown and can't be found anywhere else in the city. What's best about these places is that they are all open until late at night, well into the wee hours of the morning.

Chinatown Nightlife
The nightlife in Chinatown is in a league of its own; it's not about rows of clubs, pubs and bars offering music-and-alcohol-fuelled entertainment, but the extra colour that seems to grow more vibrant at night, lighting up Petaling Street and its surroundings. The Reggae Bar and The Beatles Bar are situated just across the road from each other, offering a laid-back environment to chill out in.

Chinatown's night market serves as the area's main attraction – even bigger and more happening than during the daytime – giving you a kind of nightlife that is quite different from what you may be used to. Soak in the atmosphere of this legendary night market as you trawl the rows of shops and stalls in what is deemed the mother of all night markets.

Chinatown Shopping
Chinatown's most well-known shopping area is undoubtedly located along the stretch of road called Petaling Street. Marked by a huge, green awning sheltering shoppers from rain and daytime heat, the street is practically stocked to the brim with shops and stalls along it offering all kinds of goods at dirt-cheap prices, from fake branded fashion items to delicious hawker food. The best thing is, the prices can be brought lower still as haggling is the way of life here.

But besides Petaling Street, there are also quite a number of shopping centres around Chinatown, with three malls and a touristy bazaar called 'Central Market' (Pasar Seni) serving the area, which, although not as grand and glamourous as their counterparts in the city's more upmarket areas, offer plenty of good bargains within its walls. Aside from Petaling Street market and shopping malls, there are plenty of independent shops dotted all over Chinatown.

Chinatown Activities
Believe it or not, there are more to Chinatown than hunting for bargains and shopping 'til you drop. Chinatown is practically littered with foot massage parlours and foot reflexology centres. There is one in every corner, claiming to be the best in town. They're not only strategically placed, but also reasonably priced as well, making it convenient for visitors to just drop in for a much-needed pampering for their tired feet after a long day hunting for bargains.

Alternatively, you can simply take a walk around, preferably with a camera in hand, taking in the sights, sounds and smells of Kuala Lumpur in its most raw form – unbridled and unpretentious.
Kuala Lumpur to Batu Caves (16km) 40mins Batu Caves to Cameron Highlands (210km) 3hours

0900 Depart for Batu Caves, a giant limestone outcrop just outside of the city with an English Speaking Driver. Hindu worshippers from across the world come to pay their respects at this unique site which features three main caves and an important Hindu temple. Ascend the 272 stairs to view the icons and paintings dedicated to Lord Rama. Two smaller caves can be visited at the base of the stairs, one of which holds one of the world's most unique natural habitats -a cavern that remained shut off to the outside world for millions of years and now has a wide range of endemic species living in it that cannot be found anywhere else in the world.

Take a tali (Indian-style) lunch at one of the local restaurants before continuing another three hours to the largest tea growing area in Malaysia, the Cameron Highlands.

Arrive in the mid-afternoon and check in to the hotel before spending the afternoon at leisure enjoying the cool refreshing air of the highlands.

Evening at Leisure

Overnight in the Cameron Highlands.
Meals Included: Breakfast & lunch
Strawberry Park Resort
Property Location Located in Brinchang, Strawberry Park Resort is convenient to Cameron Highland Golf Club and Night Market. This spa resort is within close proximity of Orang Asli Settlement and Time Tunnel Museum.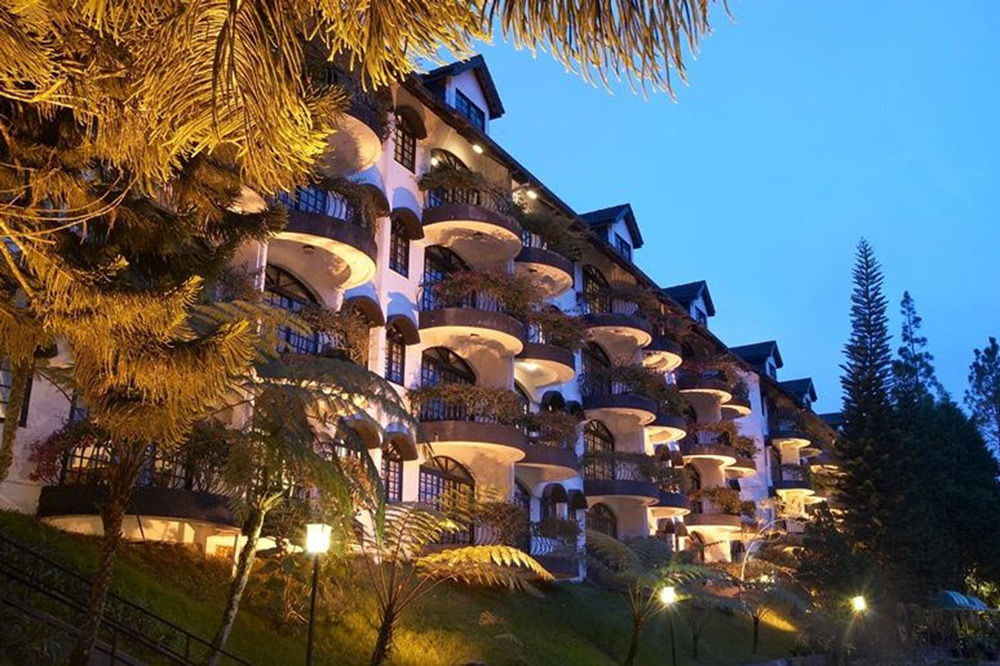 Batu Caves
Located approximately 11 kilometres to the north of Kuala Lumpur, Batu Caves is a limestone hill comprising three major caves and a number of smaller ones. Considered one of Kuala Lumpur's most frequented tourist attractions, this 100-year-old temple features idols and statues erected inside the main caves and around it. Incorporated with interior limestone formations said to be around 400 million years old, the temple is considered an important religious landmark by Hindus.

Cathedral Cave – the largest and most popular cavern in Batu Caves – houses several Hindu shrines beneath its 100-metre-high arched ceiling. At the foot of Batu Hill are two other cave temples – the Art Gallery Cave and Museum Cave – which houses numerous Hindu statues and paintings.

Batu Caves during Thaipusam
Batu Caves is the focal point of the annual Hindu festival of Thaipusam, which attracts thousands of devotees and visitors. Usually held at the end of January, the procession begins on the evening before the Thaipusam Festival at the Sri Mariamman Temple in KL city centre.

The procession more often than not, arrives at Batu Caves in the wee hours of the morning the next day; the entire celebration commences then and is a colourful event that lasts a total of eight hours. In the past the festival has attracted more than one million pilgrims, making it one of the largest gatherings in the world.

Kavadis
Many disciples carry their offerings – containers of milk – to the Lord Muruga on large, brightly decorated 'kavadis'. Kavadis are two huge semicircular ornate pieces of wood or steel which are bent and attached to a cross structure that can be balanced on the shoulders. These frameworks are also usually combined with various metal hooks and skewers which are used to pierce the skin, cheeks and tongue. The kavadi is decorated with flowers and peacock feathers and some can weigh up to as much as 100 kilos.

Some disciples also fulfil vows that they have made to the Gods by having their bodies pierced by hooks, needles and even skewers and visitors are often fascinated by the dedication of devotees.

The truly amazing feat is when followers begin the arduous climb up the 272 steps to the top of the caves – the trek requires a stunning amount of endurance as they often have to work against the press of the bustling masses. Priests wait at the top to sprinkle consecrated ash over the hooks and skewers piercing the devotees flesh before they are removed.

Information
Opening Hours: Daily, 06:00 - 21:00
Address: Batu Caves, Sri Subramaniam Temple, Kuala Lumpur, Malaysia
Tel: +603 2287 9422
How to get there: 13km north of Kuala Lumpur How to get there: Take Intrakota bus No 11D from the Central Market or the Cityliner bus No 69 at Jalan Pudu to get to Batu Caves. Taxis are also available anywhere around city.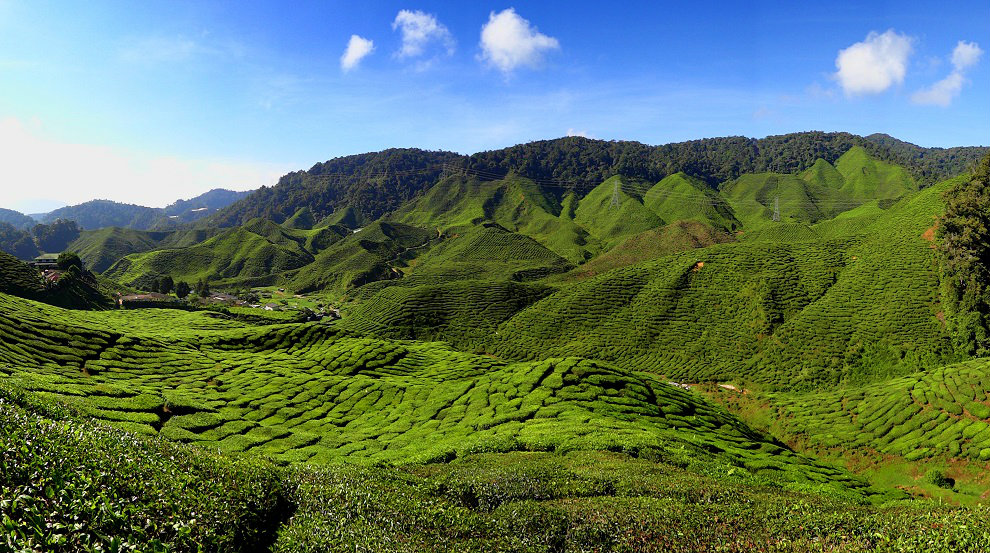 Cameron Highlands to Ipoh (85km) 2hours Ipoh to Penang (175km) 2.5hours

Start the day early to enjoy the crisp morning air and wispy light that streams across the Mossy Forest.

Embark on a half-day exploration of Cameron Highlands. At 09:00 be picked up from the hotel by an experienced nature guide and transferred by 4WD to Cameron Highlands Tea Plantation for a short tour of the plantation. Drive to higher heights of the Mossy Forest of Gunung Brinchang. Be enlightened on the value of medicinal plants that can be found in the forest and learn all about the eco-system of the rainforest.

With the knowledge of a nature guide, learn about some of the most exotic flora on earth, like the pitcher plant, orchids, primitive ferns, spices and medicinal plant, all home to the Mossy Forest.

Following this take a short walk around the Sungai Palas BOH Tea Factory and enjoy some light refreshments.

At 13:00 return to the hotel to meet the driver for a local lunch.

1400 After experiencing the magic of the highlands, descend back down to the lowlands following a winding mountain range and head onwards to Penang. The journey takes around four hours. Stop en route at the historical mining town of Ipoh to the Perak Tong Cave Temple. Created in 1926 by a local Chinese couple, this beautiful temple features brightly coloured murals as well as a large standing Buddha - a serene experience.

Travel a further two hours to Georgetown, Penang for early evening arrival.

Penang has a long history as a stopping point for traders traversing the long route between India and China. Blessed with a natural harbour and bountiful fresh water, it came under British control in the mid-1700's and soon became a world-renowned trading port. Today, UNESCO-listed Penang is still calling visitors to its shores, promising a distinctive cuisine and unique colonial charm.

After freshening up at the hotel, head out to Little India to enjoy a sensory explosion of flavoursome curries, burning incense, Bollywood beats and kaleidoscopic of colours. The aptly named "Street of Harmony" meanders along Hindu and Muslim to Chinese and Christian influences in a short but vibrant walk, and provides a great introduction to Penang and its unique cultural diversity.

There is a range of local choices for dinner tonight and the guide will be able to offer many suggestions depending on preferences.

Overnight in Penang.
Meals Included: Breakfast, lunch and dinner
Bayview Hotel Georgetown Penang
Property Location With a stay at Bayview Hotel Georgetown Penang, you'll be centrally located in Penang, steps from Cheong Fatt Tze Mansion and minutes from Cathedral of the Assumption. This 4-star hotel is within close proximity of Camera Museum and Penang State Museum.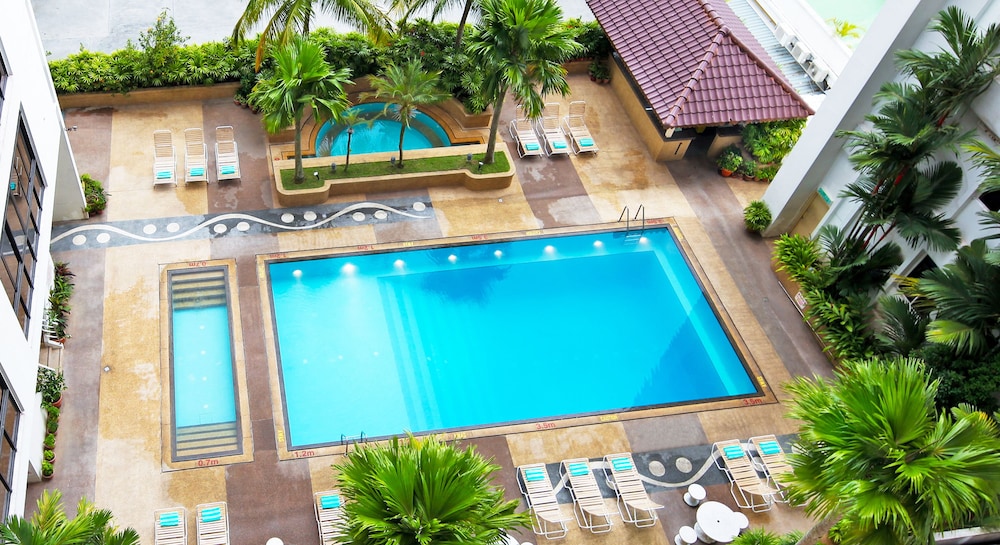 Tea Plantations
No trip to Cameron Highlands is complete without a trip to the tea plantations. This is one of the main attraction that's got to be in your "must see" list. You can visit the factories to learn about the tea making process and you can also sit down and enjoy a cup of tea at the cafe. The view overlooking the plantations is beautiful and perfect for the picture album.
Drive Georgetown to Kampung (22km) 45min Cycling Route (approx. 8km) 2.5hours Kampung to Kek Lok Sii (18km) 35min Kek Lok Sii to Georgetown (10km) 30mins

Depart early in the morning after breakfast for a memorable cycling trip around the the countryside of Penang, visiting local artisans and villages and sampling local produce along the way. The interactions, sights and sounds encountered provide unique insight into the area's cultural heritage. Visit the local market, busting with fruit, herbs and spices from the local area. Then, learn about the process in creating one of Malaysia's most important ingredients. Belacan, or shrimp paste, is a staple used in the preparation of many Malaysian dishes.

Coconuts are an important staple in Malaysia. Visit a coconut farm and learn about the myriad of daily uses coconuts have in Malaysian culture. Cycling along quiet country roads in the surrounding area to see a side of Penang often forgotten, with quiet pathways flanked by sustainable farms, mangroves, herds of goats and wooden villages. The "King of Fruit", the much-maligned durian, is also grown here. If it's in season, be sure to give it a try. Although not everyone likes it, this area is known to have some of the highest quality durian in the world.

After the morning's cycling adventure, travel to Kek Lok Si Temple. Construction first started in 1883, and the unique 'Pagoda of the 10,000 Buddhas' traces its connection to Buddhism through China, Myanmar and Thailand. There is also an option to visit Penang Hill, which is located nearby (additional costs apply).

Return to the hotel around 15:00 for an afternoon at leisure.

Overnight in Penang.

Cycling grade: Easy
Meals Included: Breakfast & lunch
Bayview Hotel Georgetown Penang
Property Location With a stay at Bayview Hotel Georgetown Penang, you'll be centrally located in Penang, steps from Cheong Fatt Tze Mansion and minutes from Cathedral of the Assumption. This 4-star hotel is within close proximity of Camera Museum and Penang State Museum.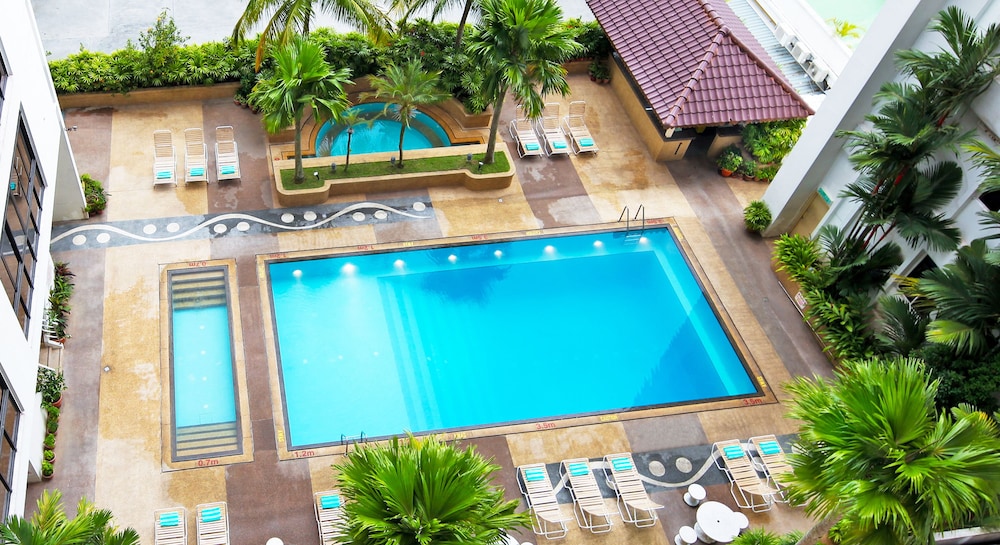 Kek Lok Si Temple in Penang
Standing on a hilltop at Air Itam, near Penang Hill, Kek Lok Si is the largest Buddhist temple in Malaysia. The complex is divided into three zones while the temple grounds comprise the hill entrance, souvenir, food and drinks stalls and the turtle liberation pond. The mid section of the temple houses temples, gardens, the pagoda and the four heavenly kings pavilion; meanwhile the hilltop plays host to an enormous statue of the Goddess of Mercy, Kuan Yin as well as more gardens and temples.

Comprising a series of monasteries, prayer halls, temples and beautifully-landscaped gardens, this national icon was built in 1890 by Beow Lean, a devout immigrant Chinese Buddhist. The ten-acre site was purchased in 1893 and the initial temple structure was built on the summit of He Shan. 20 years later, the two-decade long additional construction of this sprawling house of worship is largely funded by donations from the Penang Straits Chinese community.

The complex is a cornerstone of the Malaysian Chinese community. Also known as the 'Temple of Supreme Bliss', it features a maze of souvenir kiosks as well as a turtle and fish pond. The turtle pond – known as The Liberation Pond – was built because according to Chinese tradition, turtles symbolize longevity, strength and endurance and the act of capturing and freeing a turtle is a symbol of spiritual liberation.

Kek Lok Si is both carved into the rock face as well as perched atop the slopes of Air Itam. The main attraction here is the impressive pagoda of Rama VI and at the centre of the complex, the seven-storey, 30-metre high tower is acknowledged as the 'face' of Kek Lok Si. Topped with a Burmese crown, Ban Po Thar – the Ten Thousand Buddhas Pagoda – displays a collection of alabaster and bronze Buddhas and has a Chinese octagonal base while its middle tiers are of Thai design. Meanwhile sited in the Hall of the Devas, are statues of the Four Heavenly Kings – each of the Kings allegedly controls one of the four points of the compasses – Kwang Mu (Guardian of the West), Tou Wen (Guardian of the North), Ch'i Kuo (Guardian of the East) and lastly Tseg Chang (Guardian of the South).

Additionally, there's a three-storey shrine with a large Buddha icon that was donated by King Bhumibol of Thailand – you can find several temples here as well as shops and a vegetarian restaurant. At the highest level there is a 36.5 metre-high bronze statue of Kuan Yin, the Goddess of Mercy; in the future 16 ornately decorated bronze columns supporting a roof over the statue, as well 1000 two-metre high statues of the goddess are planned to be built.

At the apex are a couple more temples, a fish pond, sprawling gardens and 12 animal statues that represent the Chinese zodiac. Kek Lok Si temple houses tablets and imperial Buddhist sutras gifted by Manchu Emperor Kwang Xi and Empress Cixi of the Ching Dynasty; these historic relics are kept in the temple archives. The impressive complex is usually crowded with visitors and is located approximately three kilometres from Penang Hill.
Hotel to Airport (18 km) 30mins

Enjoy a leisurely morning before transferring to the airport for an onward journey.
Meals Included: Breakfast
Please note:
- Seasonal and Weekday surcharges and blackout dates can apply
- Transfers between 2300 - 0700 hrs attract a midnight surcharge
- Single Room supplement will apply should you require a single use room
- Legislation requires a Guide from 7+ people
- Public holiday surcharge might apply to guide and transport fees

Services included on this tour:
- Accommodation in a shared twin or shared double room
- Meals as mentioned
- English Speaking Driver for Overland Transfer and Tour
- Local English Speaking guide for Walking Tours in Singapore, Malacca, Kuala Lumpur
- Local English Speaking Nature Guide in Cameron Highlands and Cycling Guide in Penang
- Transfers as mentioned by private air conditioned Vehicle
- Entrance Fees mentioned in the itinerary

Services excluded on this tour:
- Other meals than mentioned
- Other services than mentioned
- International and Domestic Flights
- Laundry, telephone calls and expenditure of a personal nature
Tips, Travel insurance (must include helicopter evacuation for Malaysia)
- Visa for Malaysia
- Camera/video entrance fees