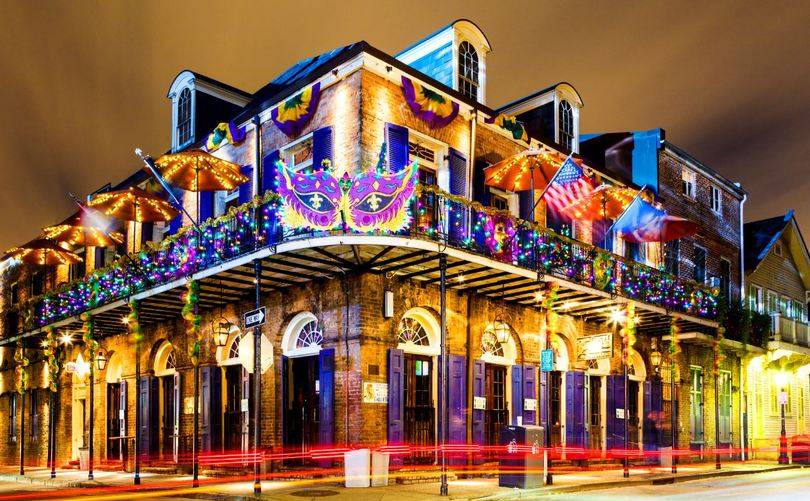 6 Nights - 2 Adults
,
Spend a full day pursuing romance, adventure, and lots of food and shopping in New Orleans where cultures melt into the perfect stew of eye-catching architecture, scrumptious food, and unique music.
Immerse yourself all-day and all-night (if you want) in Memphis' world-famous blues music and meet its fabulous founder W.C. Handy, also known as "The Father of the Blues."
Tour the Belle of the Ball city, Atlanta to tour its breath taking plantations and cinematic sunsets that are literally right out of a movie.
Behold more Antebellum wonders in Natchez, Mississippi where well-preserved, historic homes give a rare peek at the larger-than-life lives of prosperous southerners in the late 19th century.
Enjoy a one-of-a-kind brunch filled with spicy jazz and food in New Orleans's famed French Quarter then retire for a quiet sip of coffee at equally famous Café Du Monde.
Pay homage at the capital of country music, Nashville, and visit significant history-making locations like the Grand Ole Opry which many country music superstars called home at the start of their careers.
Feel free to join the Chattanooga Choo Choo in its namesake city which is experiencing another grand renaissance with its renovated and revitalized downtown riverfront.
Live the romance in the most beautiful and culturally-rich cities in the South from New Orleans to Atlanta with a carefully-curated tour sure to make you swoon.
Departure Airport: London, United Kingdom
Airline: Delta Air Lines
Travel: 06SEP19-10OCT19
Book by: 30APR19